If you like pickles you'll LOVE these pickled red onions and carrots.  They give lots of dishes a little kick.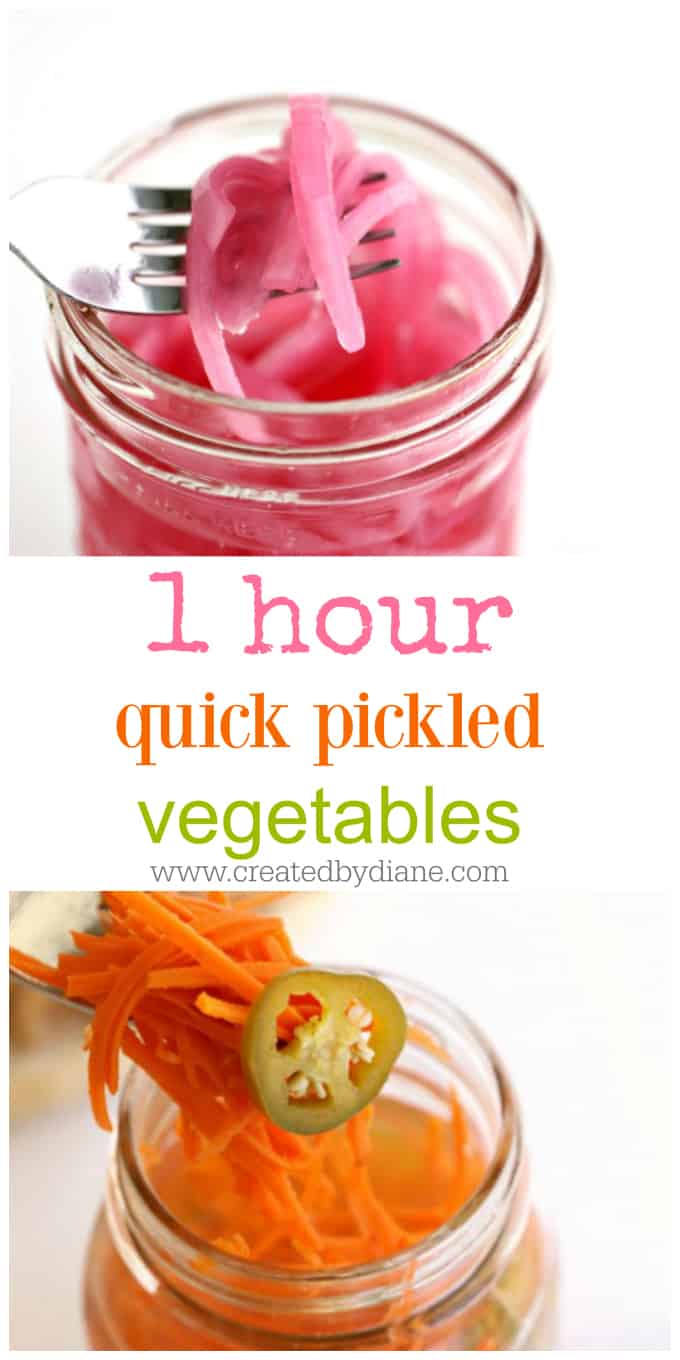 I am a HUGE pickle fan, I have jars of them in the fridge at all times to prove it!
I love the tangy vinegary taste.
This recipe will show you how to quickly pickle some vegetables that will be ready in an hour and great to add to sandwiches and meals.
You can add diced jalapeno to any vegetable and it will make it a bit spicier. 
I prefer my red onions without jalapeno, but I love it in my carrots.
My favorite dinner to serve the quick pickled vegetables with is this Banh mi meatballs, such great flavor in this dish, topped with the marinated veggies, puts it over the TOP>
If you like onions take a look at…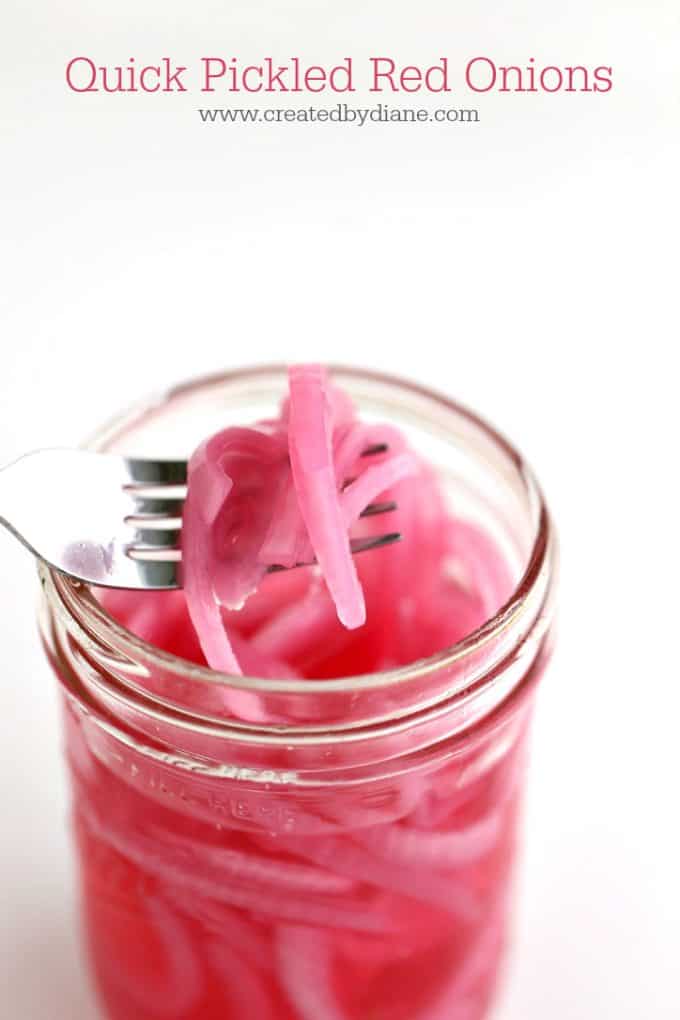 I love pickled onions on roast beef sandwiches or Asian dishes they offer a great contrast in flavor.
Pickled carrots are fun on sandwiches too and add a great flavor to salads.
I can't wait to hear what you like them on best.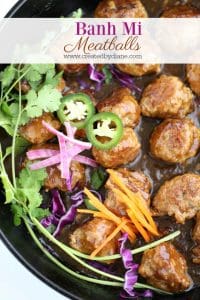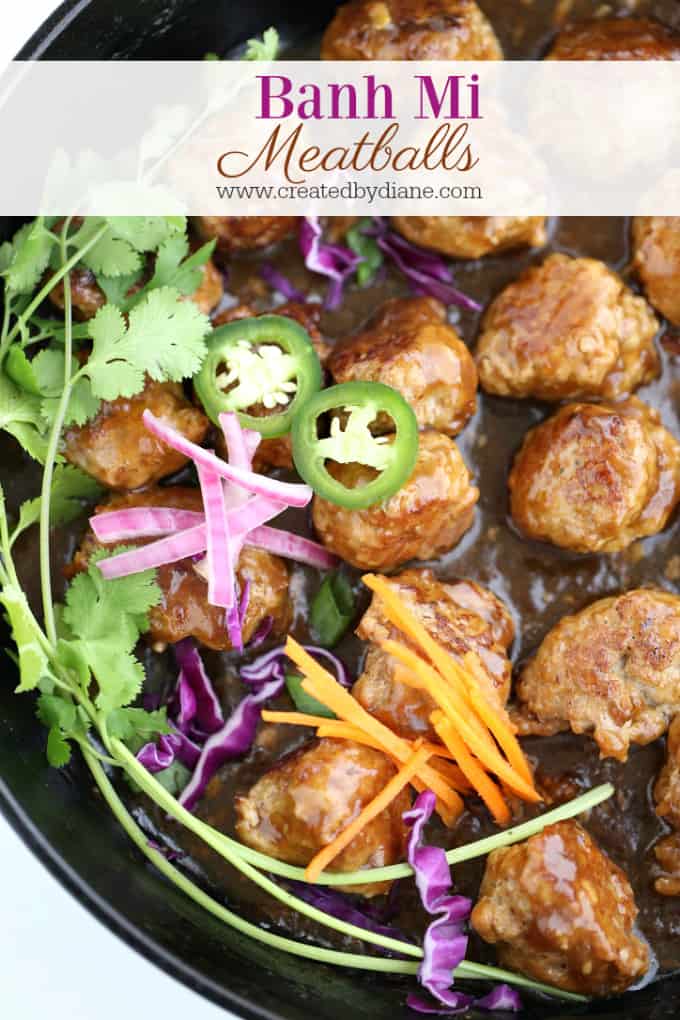 I love them on these Banh mi Meatballs!
You can pickle other vegetables the same way, if they are dense like cauliflower just boil the vegetable for a minute or two to soften it a bit before adding it to the jar. Cucumbers and peppers are other great options.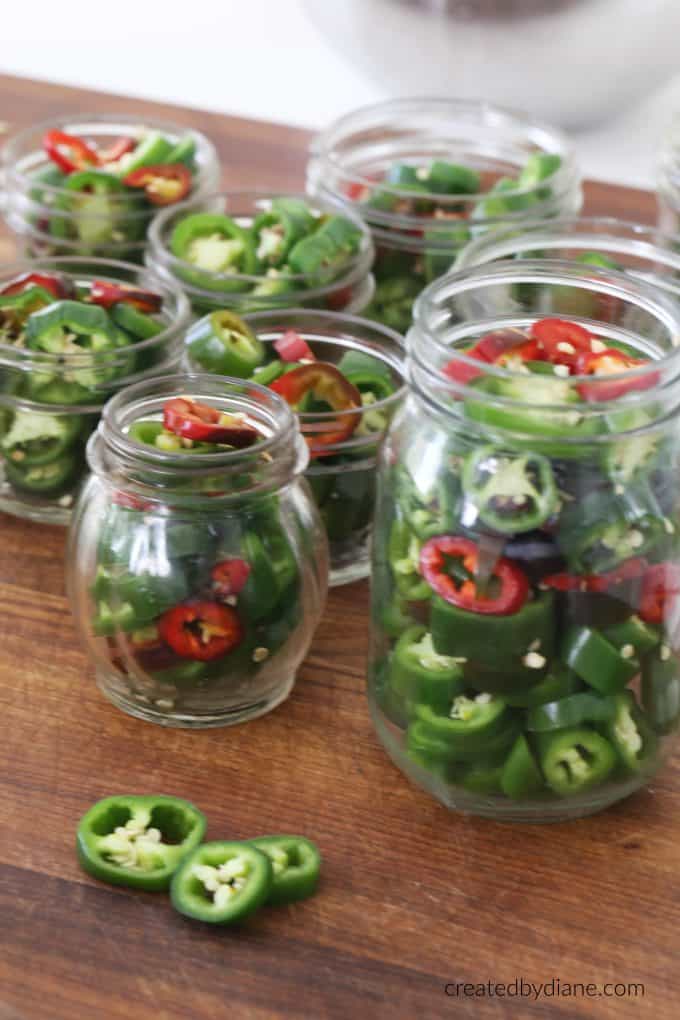 Be sure to check out my post on Pickled Jalapenos
Quick Pickled Vegetables
easy pickled vegetables, these marinated vegetables are sure to become your favorite on sandwiches, meals and for snacking.
Author:
Diane Schmidt, Created by Diane
Recipe type:
Appetizer, Condiment
Ingredients
select the vegetables you want to pickle
I use a 16 oz jar, the amount of liquid covers the vegetables I've used. If you use a wider jar you may need more water.
1 red onion, small (or 1/2 larger onion that can fit into your jar)
or
3 carrots, (or the amount you can fit in your jar)+ 1 jalapeno
for each you'll need:
1 cup water
1 teaspoon sugar
1 teaspoon salt
1/2 cup white vinegar
Instructions
Each vegetable option will fit in a 16oz canning jar
Slice the onion in half and then in slices, or Julianne the carrots and slice the jalapeno.
Bring the water to a boil, add sugar and salt.
Fill the jar with vegetables then add in vinegar and then pour in boiling water to the top.
Add the canning jar top and ring, refrigerate and they will be ready to enjoy within an hour and will keep in the fridge for at least a month if you don't eat them before that.