I really love blueberries…
and this blueberry oatmeal smoothie is the perfect item to make as blueberries are available year-round.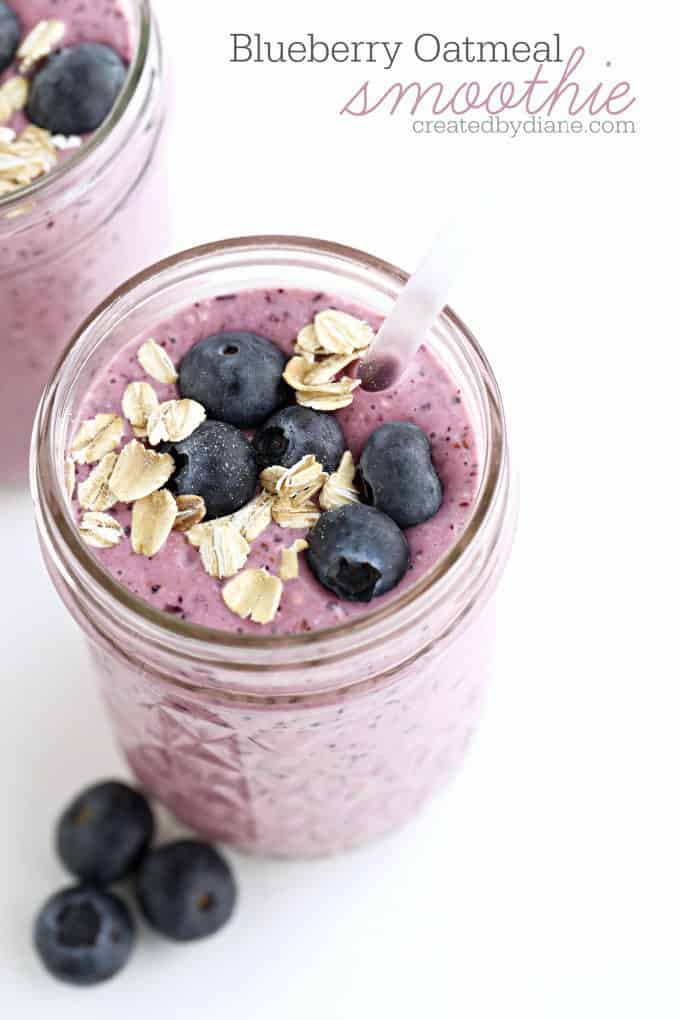 Every time I go to the store I pick up blueberries,
if I end up with too many or I don't think I'll use them at their peak of deliciousness, 
I put them in the freezer, in a bag and they are great for smoothies, or putting into blueberry muffins fresh or frozen doesn't seem to matter either way they're delicious.
Frozen berries make smoothies colder, thicker, and more delicious in my opinion.
And it's great that the majority of the time I have frozen bananas or yogurt to mix up a delicious smoothie on a moments notice.
But I don't prefer pre-frozen berries, they seem to taste not just sweet but over sugary, so I freeze my own.
And frozen blueberries are also perfect for making nu-churn blueberries and cream ice cream (and add some graham cracker crumbs if you'd like it to taste like pie!)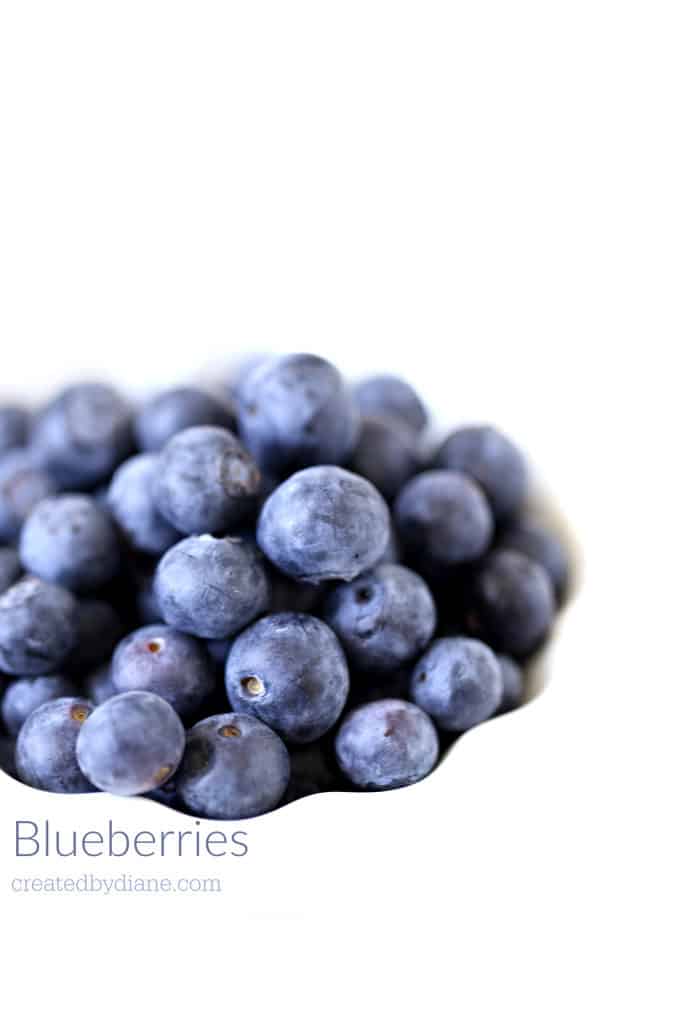 I also like to snack on frozen blueberries and make my blueberry syrup recipe with them too, for drinks and cocktails and pancakes too, the recipe is simple and adds SO MUCH to drinks, put it on your must make list for sure…
and don't forget to stock up on blueberries!
Blueberry Oatmeal Smoothie
Ingredients
1/2 cup blueberries, frozen
4 oz. banana, frozen (or 1/2 cup plain or coconut yogurt)
1 cup milk
1/2 cup oatmeal (raw uncooked oatmeal)
Instructions
Place all the ingredients in a blender or use an immersion blender and blend until smooth.
Top with some blueberries and oatmeal pieces.
If your berries aren't frozen, use some ice cubes.