Lavender Iced Tea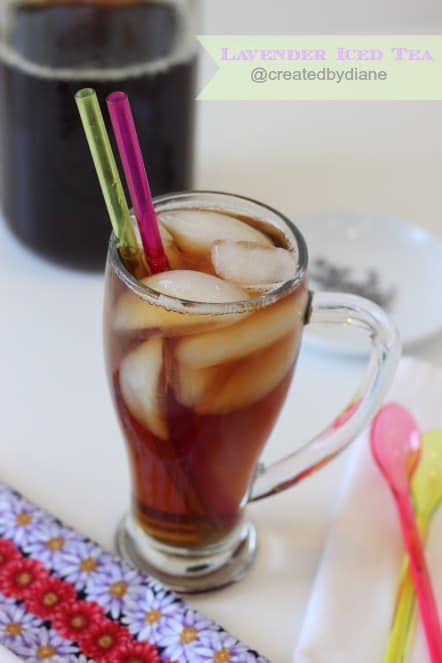 I have a new obsession
to my surprise it's lavender.
You see I've never been a huge fan of the smell of lavender,
it always seem so sweet.
But one sip of lavender tea and I am hooked.
I just love how it smooths out the tea….it almost tastes slightly sweetened.
I don't drink very many sugary drinks, I realized a few years ago that I'd rather not drink my calories….I prefer to save them for things like this and this….
I know some people are all into drinking 2, 3, 400 calories in one gulp, but not me…I mainly stick to water.
I bought a lavender plant this year primarily to use in tea and such…but since I don't have a green thumb, I forgot that it dies off quickly and then I'm not really sure what to do with the plant…except wait until it's ready again. I guess I should have harvested the lavender, but that would have involved in knowing just when to do it, and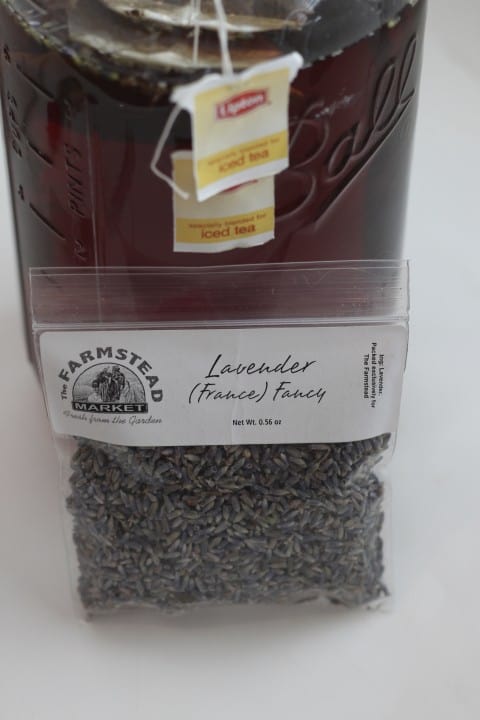 I'm WAY better in the kitchen than I am in the garden so I purchased dry lavender at a local store. (It's available online also-you would look for food grade, edible lavender, grown without pesticides)
Lavender Iced Tea
Ingredients
2 family size tea bags or 6 regular tea bags (I use Lipton)
1 teaspoon lavender
Instructions
Bring water to a boil,
pour into 1/2 galon mason jar or leave in pot on top of stove.
Add tea bags and lavender and let steep for 5 minutes.
Remove tea bags.
You can remove or leave lavender in the tea. To remove lavender, simple pour tea through a small strainer.
Serve tea over ice.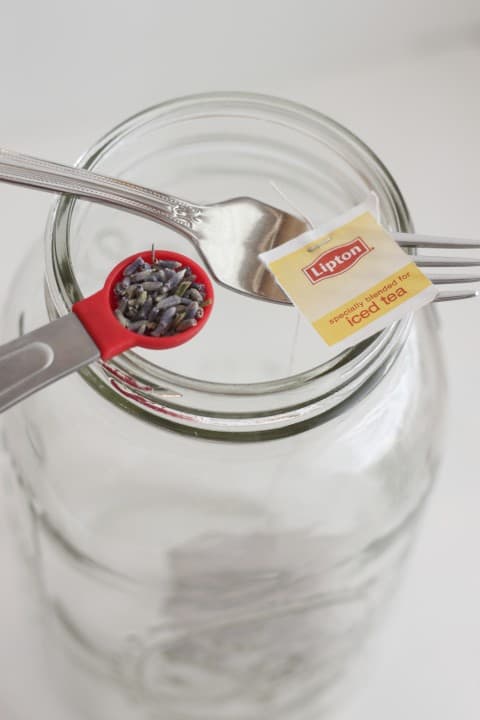 for each large tea bag I use 1/2 teaspoon lavender. In this 1/2 gallon jar I double it to fill it up which is reflected in the recipe area.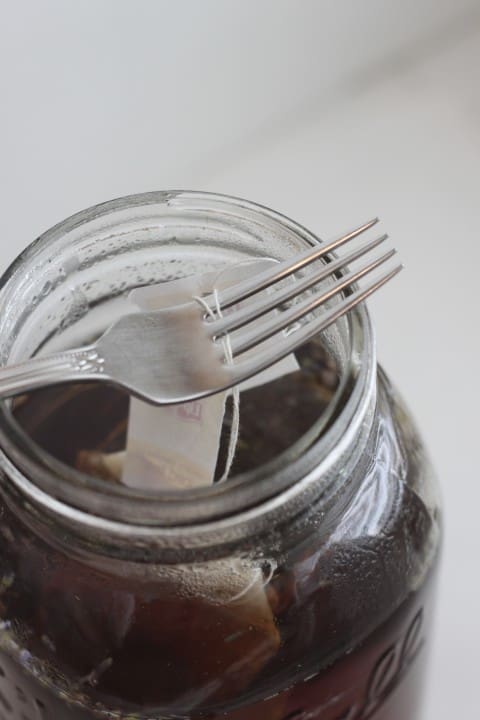 If you wrap the string of the tea bags onto a fork, you can rest it on the rim of the jar and easily remove tea bags when they are finished steeping.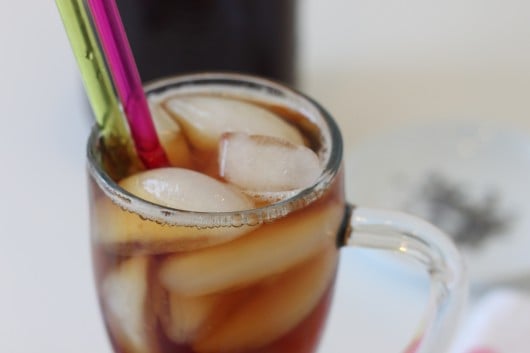 By all means, if you prefer your tea sweet, add your favorite sweetener. But give it a try first unsweetened, you may be surprised and like it unsweetened.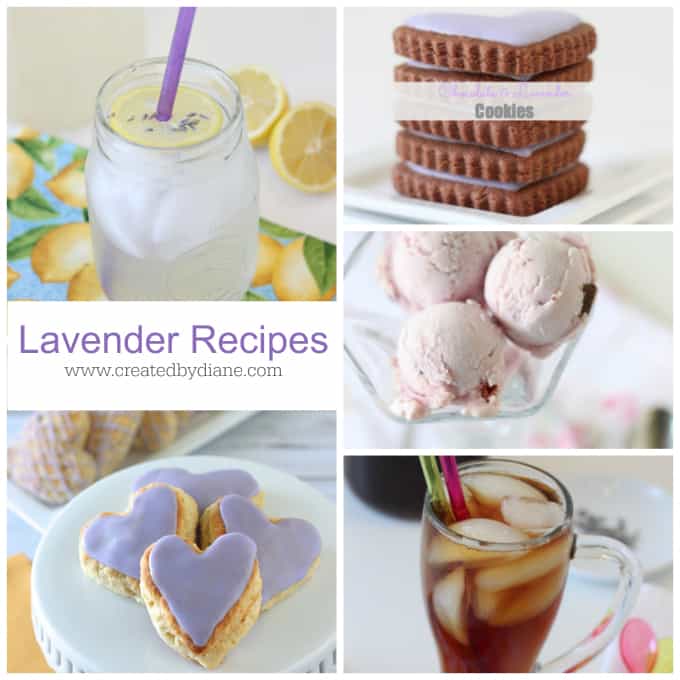 Lavender Chocolate Chunk Frozen Yogurt