Lavender Scones, not only pretty but delicious and fun too!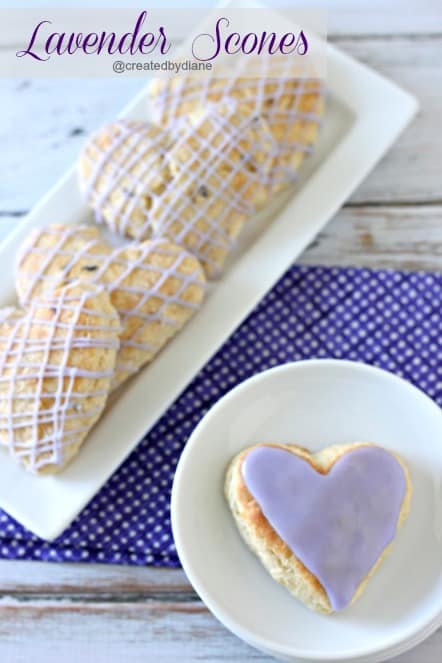 Oh my goodness the temperature this morning was 65°.
I threw on a sweatshirt, knowing the cooler temperatures wouldn't last long. They may not even last until noon.
Nothing like heating up the oven and making a pot of tea to enjoy with some wonderfully delicious scones.
Don't get me wrong I love the hot sunny days, but WOW have we had our fair share of sun lately. Temperatures over 100 for days and the air conditioning hasn't stopped running for a month.
So this was a much-needed break.
But as I'm typing I see the sun is trying to peek through the slightly hazy sky.
I better go and enjoy the "chilly" weather while I can.
This week flew by fast and I have some recipes to photograph that I made last night. I hope you enjoy your weekend and maybe even have time to make some of these scones and sit and enjoy for a few minutes.
I have lots of projects on my to-do list and hopefully, by the end of the weekend, I can cross some off the list!
I LOVE crossing things off my list, not sure I'll ever have a desk clear of post-it notes and lists.
How about you, are you still using paper and pen, or have you fully converted to the TECH side and have everything on some "DEVICE"?
Don't get me wrong I love all the techi-ness I have many lists there too! I just can't seem to collect all my lists and such in one place yet.
Do you have a favorite APP I should know about to help keep you organized? I'd love to know. I've downloaded a few, but not one if a perfect fit yet.
So if you have one, be sure to tell me. Who knows maybe my "get my lists organized" will be crossed off my to do list by the end of the weekend if you give me a good suggestion.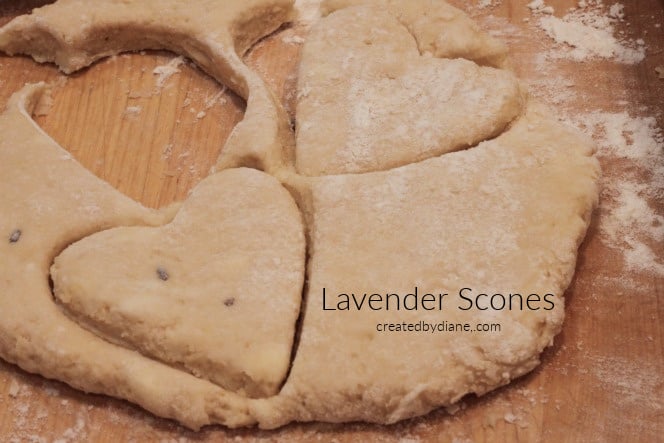 These are not too overly perfume-y…not like soap, I added a bit of lemon to them and they are just wonderful delicious….
and to be enjoyed anytime, if you're like me you can barely wait until the kettle boils for tea and have devoured at least three of them. But, I did save some to share!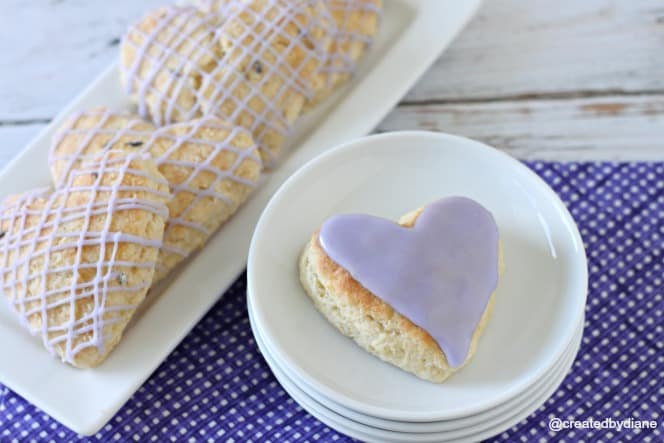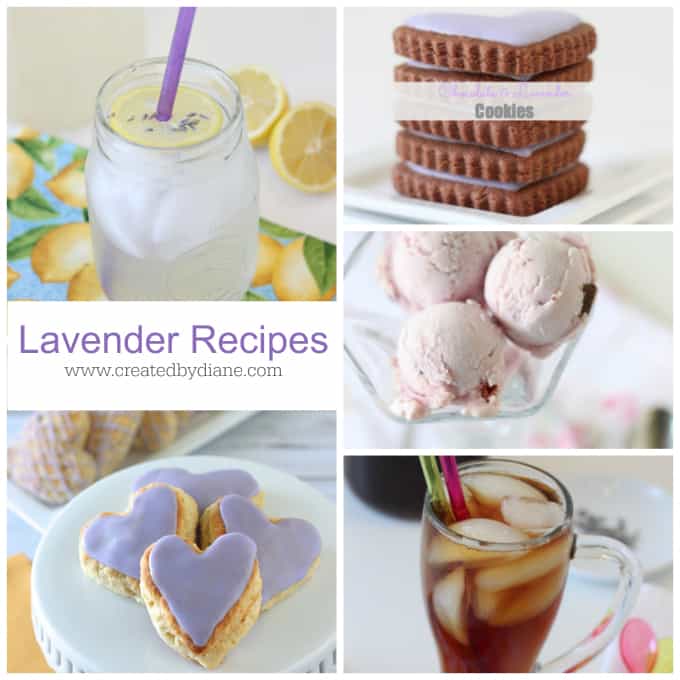 Lavender Scones
Ingredients
2 cups flour
1/4 cup sugar
3 teaspoons baking powder
1 teaspoon salt
1/2 cup unsalted butter (ice cold)
1/2 cup heavy cream
1/2 teaspoon lemon extract
1/4- 1/2 teaspoon lavender extract
1 tablespoon dry lavender
2 tablespoons fresh lemon juice
2 eggs
Instructions
In a medium bowl, mix flour, sugar, baking powder, and salt.
Cut in butter until the flour mixture looks like coarse crumbs.
Add cream, extracts, and lavender along with eggs and lemon juice.
Mix until incorporated then turn out onto floured surface and knead two or three times, don't over mix or overwork dough.
Roll out to 3/4 inch thick and cut with a cookie cutter.
Bake on parchment lined baking sheet at 400 degrees for 12-15 minutes.
Lavender Icing
Ingredients
2 cups powdered sugar
4tablespoon water
1 tablespoon corn syrup
1/4 teaspoon lavender extract
1/4 teaspoon lemon extract
1 drop regal purple food coloring
Instructions
Mix all ingredients together in a bowl with a small whisk until smooth and creamy.
Place icing into a piping bag and pipe onto cooled scones with a #3 piping tip.