Chocolate & Lavender Cookies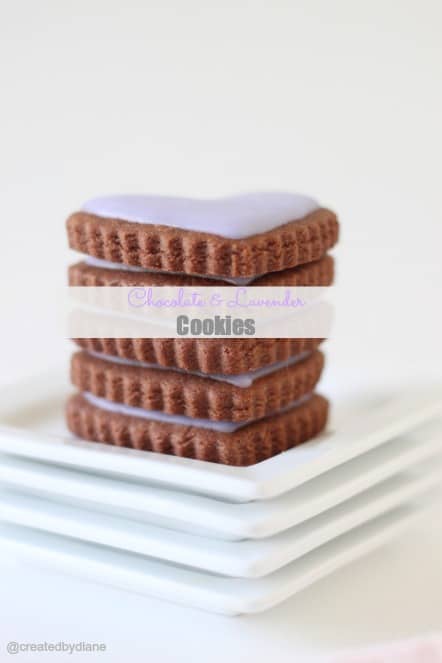 So I was glancing through photos with my youngest today and apparently my  hair in the late 80's looks like I belonged in a rock band.
He didn't even think it was me,
he couldn't stop laughing when I told him it was me.
So next up was showing him a photo of himself just a few years ago and well the laughter began again.
I just love going through old photos with my kids.
I fear I will not keep up with albums, and that everything will be all digital,
I kinda like that albums are tangible….what I don't like it now having to sort through the many, many photos on the computer and then ordering them and deciding what I was in an album, digital or paper.
I'm confused, what to do….tell me I'm not alone.
What will memories e for my kids when they are older and have kids of their own?
The best question to ask at this time is, WHY am I even worried about this? Am I part of the worry generation, we want everything just right for our kids…have I gone nuts.
Bring me back to reality and tell me your solution to photos in this faced paced digital age!
While we try to figure it all out together…let me share these really fun cookies with you…
They are chocolate and lavender cookies with lavender icing and well….
trust me….they are great!
I've been  hooked on lavender lately, like with this Lavender Iced Tea, Lavender Lemonade and Lavender Chocolate Chunk Frozen Yogurt.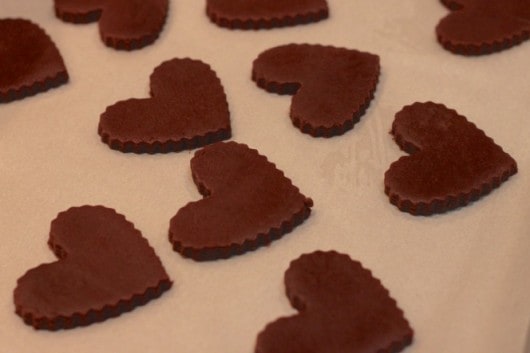 The cookies are super-yummy all on their own, but really they look NAKED!
So I dressed them all up it a smooth and delicious lavender icing….in the perfect shade of lavender of course.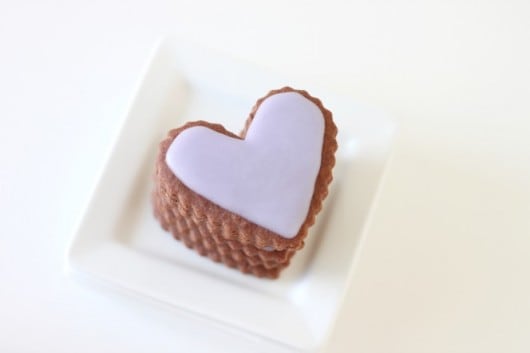 Chocolate & Lavender Cookies
Ingredients
1 cup butter
1½ cups powdered sugar
1 egg
2¾ cup flour
¼ cup Hershey's Cocoa (unsweetened)
1 teaspoon baking powder
½ teaspoon salt
2 teaspoons vanilla
12 drops lavender extract (I used Star Kay White)
lavender Icing
Instructions
In mixer, cream butter with sugar.
Add egg and mix thoroughly.
Add in flour, cocoa, baking powder and salt along with vanilla mix until all ingredients are incorporated.
Roll out in between wax paper sheets and cut with cookie cutter.
Place cookies on parchment lined sheets.
Bake at 375 degrees for 10-12 minutes
Lavender Icing
Ingredients
2 cups powdered sugar
1 tablespoon corn syrup
4 tablespoon water
12 drops lavender extract
1drop Regal Purple Americolor Coloring
Instructions
Mix ingredients until smooth.
Place icing into a piping bag fitted with #3 tip and pipe icing on cooled cookies.
Allow the icing to dry completely before stacking or wrapping cookies. I often allow 24 hours.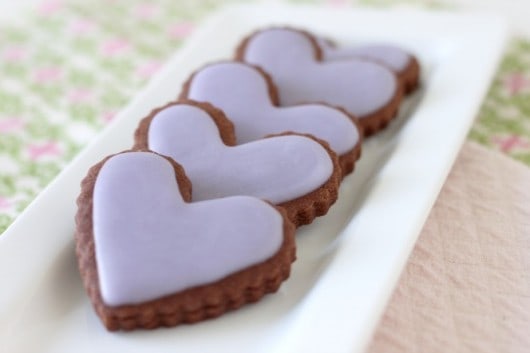 Today, I'm going to sit with my non-80's hair and maybe go through and album or two to remind me of just how fast trends change and wonder what will be next..
want to make any predictions?
Tell me if you have used lavender extract before, I'd love to see what you have made with it.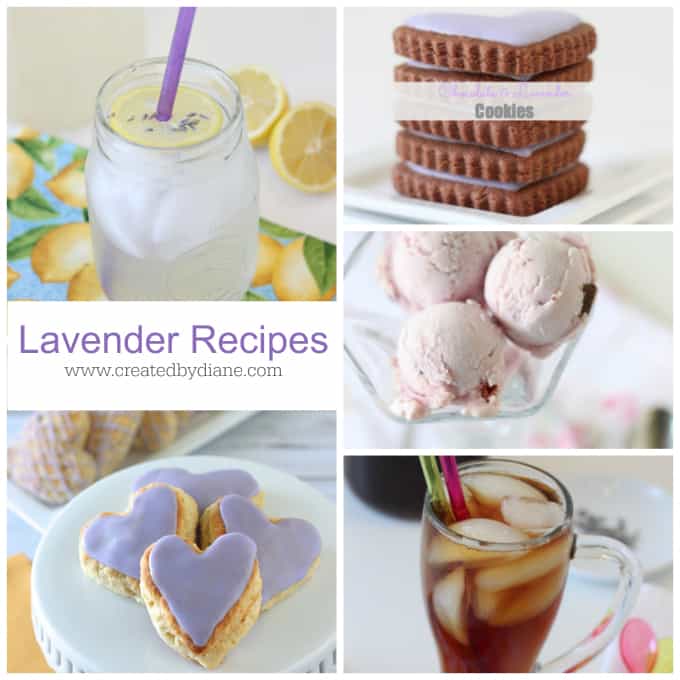 Lavender Chocolate Chunk Frozen Yogurt