Salted Caramel Cheesecake Oatmeal Cups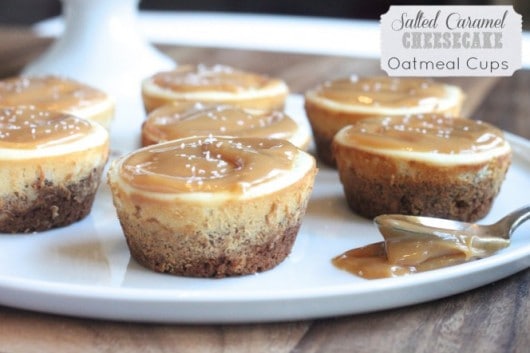 All my favorites all in one place!
The deliciousness of an oatmeal cookie,
topped with cheesecake,
then topped with homemade salted caramel.
Yep, these yummy items all stacked up in these cute dessert cups.
I just love salty sweet desserts like these: Apple Pie Dip, Potato Chip Cookies, Margarita Cupcakes, Vanilla Bean Cupcakes with Salted Caramel and Easy Pretzel Toffee.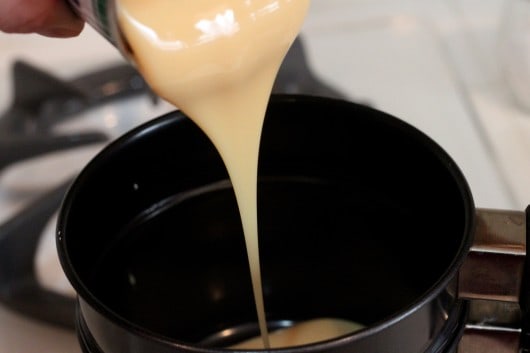 I've made salted caramel before and well yeah, I've even been know to burn a batch or two. I've followed the recipes and even managed to over salt a batch, but I saved that by adding it to buttercream frosting, yeah..plenty of sugar in there to balance it. This was the first time I made caramel from sweetened condensed milk. I cooked it in a double boiler on the stove and well I'm sure you'll be seeing more recipes on here with caramel as it's easy and delicious to make.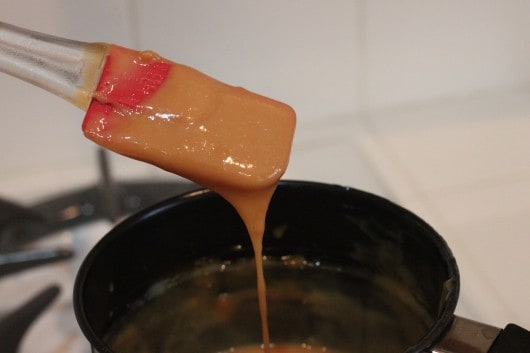 Cook the condensed milk until….it's caramel in color, give it a taste, you're going to LOVE it!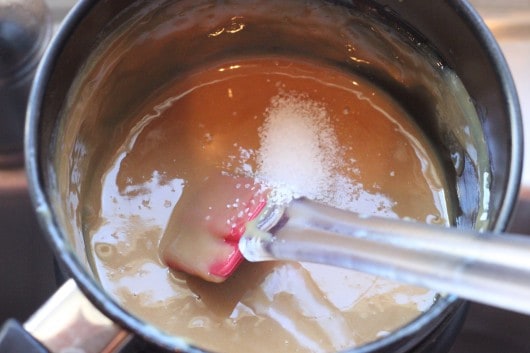 Adding salt to the caramel really makes it taste so delicious, it balances the sweetness and gives it a wonderful taste.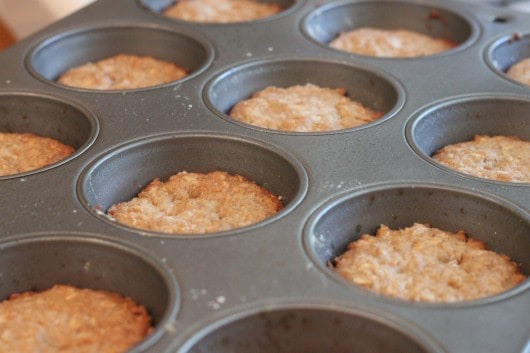 The oatmeal portion is nice and golden and hot out of the oven, then I poured on 2 teaspoons cheesecake mix and put them back in the oven.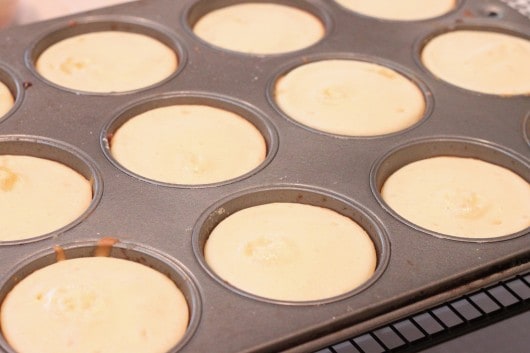 The cheesecake portion is all baked!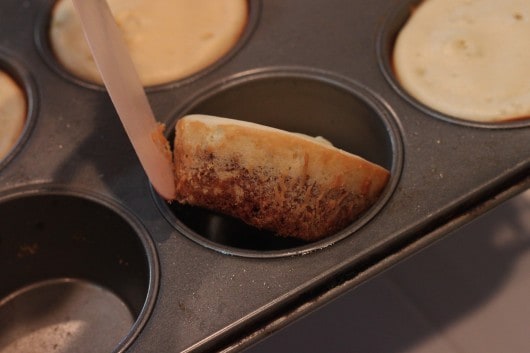 I removed the cups from the cupcake pan with a plastic spreader that I slid around the edges to loosen them away from the sides. They came out easily.

Salted Caramel Cheesecake Oatmeal Cups
Ingredients
Oatmeal cups portion:
3/4 cup butter
1/2 cup brown sugar
1/4 cup flour
1/2 teaspoon salt
1 teaspoon baking powder
1 egg
1/2 teaspoon cinnamon
1 1/2 cups oats
cheesecake:
1 8oz package room temperature cream cheese
1/2 cup sugar
1 egg
1 teaspoon vanilla extract
Instructions
Making the Caramel Sauce takes about 1 1/2 hours, so you will want to start this part first or you can make a day or so ahead of time.
Beat butter with sugar.
Beat in egg.
Then add flour, salt, baking powder, cinnamon.
Mix in oats until all combined.
Add 2 teaspoons of mix into each section of the cupcake pan.
Bake at 350 degrees for 8 minutes.
Prepare cheesecake mix:
Beat cream cheese with sugar.
Add egg and vanilla and mix until smooth.
Pour onto baked oatmeal base and place into 350 degree oven for 12-15 minutes. When cheesecake is set and firm.
Test with toothpick.
Remove them from the cupcake pan when they are cool.
Top with salted caramel sauce *recipe below and top with a little Kosher Salt.
Notes
Salted Caramel: I made caramel according to
Eagle Condensed Milk Recipe
. I added a teaspoon of Kosher Salt when it was finished cooking.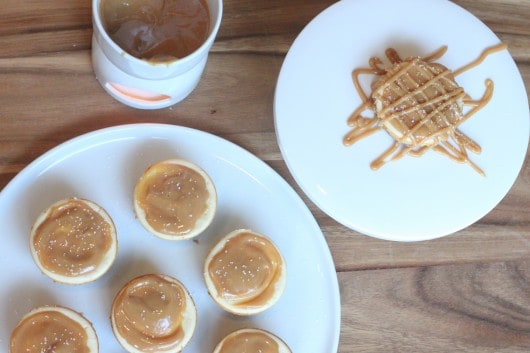 I kept the caramel warm while I added it to all the tops of the Cheesecakes and that one on the right is mine, I added lots of salted caramel to it!

I was provided a gift package along with the opportunity to give one to one of my readers. All opinions are my own, those are priceless.