Easy Pretzel Toffee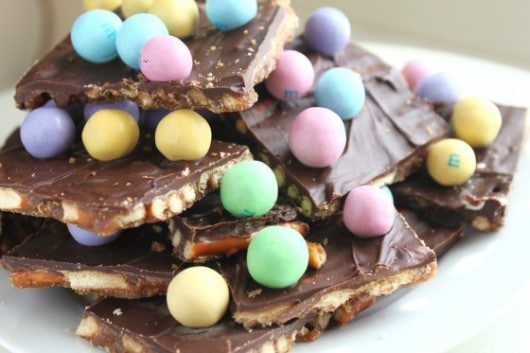 I just LOVE chocolate covered pretzels, and I've devoured a few bags of Pretzel M&M's  since they came out. If you're like me then you will really LOVE this treat. That is of course if you like toffee too.
This is so easy to make and doesn't take much time, so you can whip up a batch and chill it in the fridge and it'll be all ready for an Easter-Eve snack or for enjoying while the kids eat the ears off their bunnies tomorrow.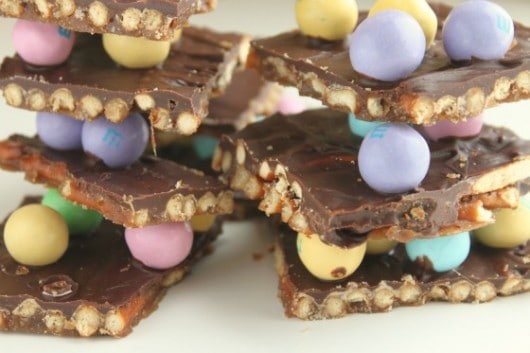 I think this is the easiest Easter Egg Hun I've ever been too 🙂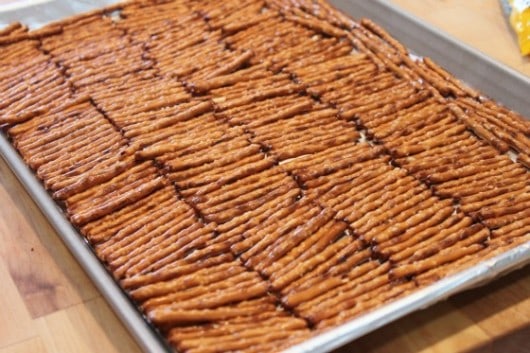 Line pan with foil and lay out pretzels,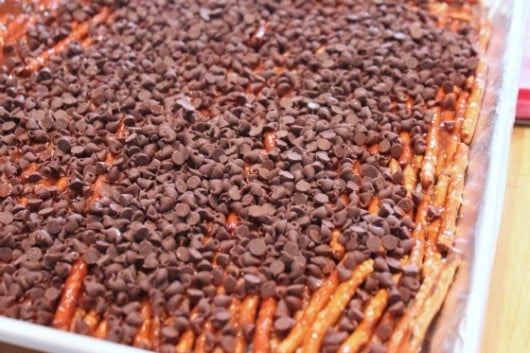 Heat butter and sugar and pour on pretzels, then bake for 8 minutes. Add chocolate chips, once melted spread them smooth,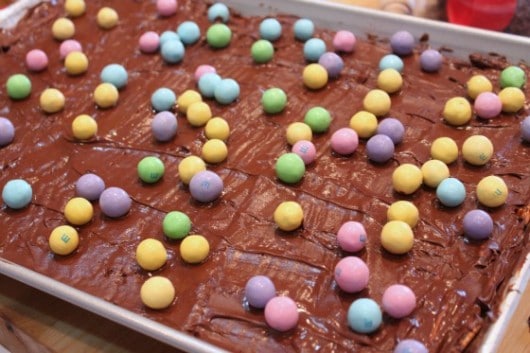 place pretzel M&Ms on top and refrigerate until set.
Ingredients
1 cup butter
1 cup brown sugar
2 cups mini chocolate chips
12 oz. pretzel sticks (you'll have extra with a one pound bag)
1 lb pretzel M&Ms
Instructions
preheat oven to 400 degrees
Line an edged pan with foil (1/2 sheet)
Line pretzel sticks in pan
melt butter and sugar in saucepan, stir and boil for three minutes
spread toffee mixture over pretzels
Bake for 8 minutes
Pour chocolate chips on top of toffee mixture, it only take a few minutes for them to melt, then spread the chocolate smooth with spatula.
Place Pretzel M&Ms on top and put pan in refrigerator for 1/2 hour or until set.
Cut or break apart.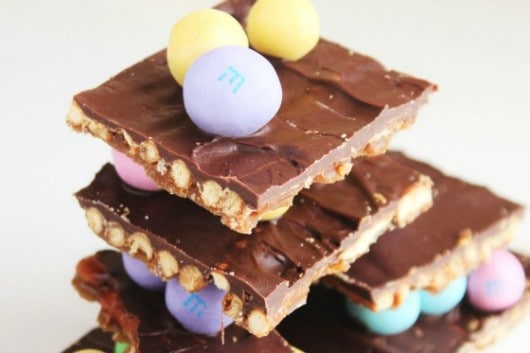 Cut into pieces and enjoy,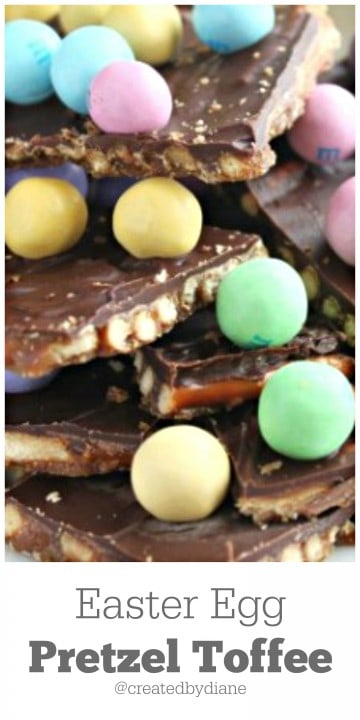 Happy Easter!