Snack Mix, homeade and fun!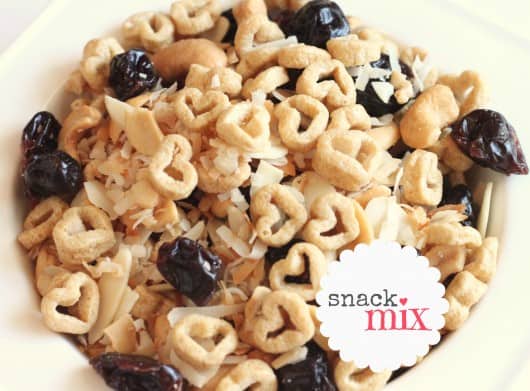 I just LOVE snacks!
Always have and I'm sure always will.
I rarely get in the car with out a snack and water.
My motto is…Everything will be okay as long as we have snacks!
So I'm always looking for new snacks that will be easy to grab and go and well, this one is a winner.
I just love hearts, but if you've visited my blog before that is no surprise to you. If you have no idea what I'm talking about, I like to bake in heart shapes. I have put hearts into Lemon Poppy Cookies, Chocolate Chip Cookies, Peanut Butter Cookies, Red Velvet Cookies,  Rice Pudding, Savory Hand Pies, Mini Cheesecakes,  Cupcakes, Raspberry Scones and even managed to get a heart into a cake.  I just love hearts!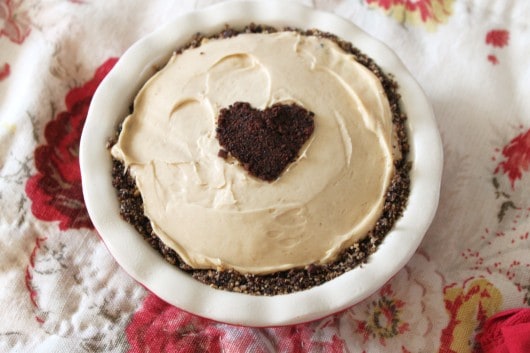 Peanut Butter Pie
I think when Quaker created their Whole Hearts Cereal they may just have had me in mind, or at least I'd like to think so 🙂 They offered to send me some of their products and when I opened the box, I could feel the love….the love of the Whole Hearts Cereal and the love of all the Quaker products.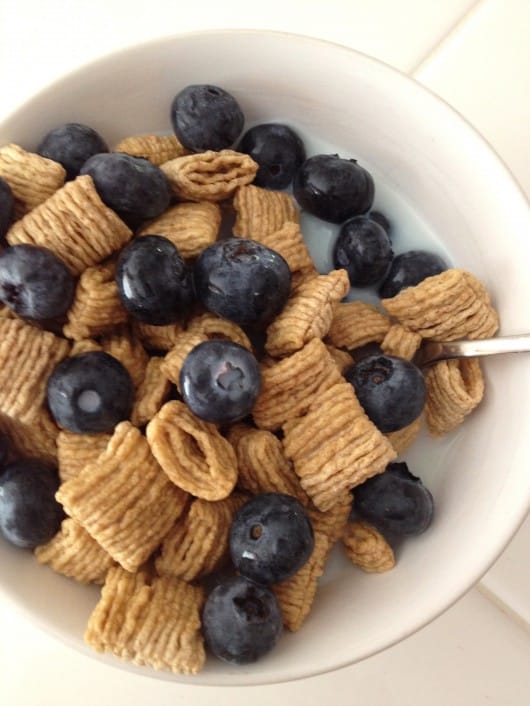 One of my breakfast photos I posted on Instagram, yes I do post things other than food too. If you're on Instagram I'm @createdbydiane
I eat Quaker Oatmeal Squares Cereal for breakfast just about EVERY day! Really. I just love it, especially with blueberries.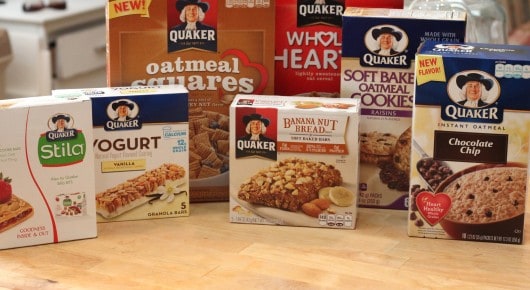 Quaker sent me these items to try 🙂
Keep reading and one Created by Diane reader will WIN a box too.
I was excited to see their new Honey Nut Oatmeal Squares and they even make Oatmeal Cookies too. My son has his eye on the Chocolate Chip Oatmeal, I can see lots of these being packed up for my many hours spent in the car with the kids taking them here and there. I can't wait to try the Banana Nut Bread…maybe I need to plan my next outing seeing as I've already planned my snacking.

Snack Mix
Ingredients
3 cups Quaker Whole Hearts Cereal
1 cup toasted coconut
1 cup dried cherries
1/2 cup cashews halves
1 cup almonds slices
Instructions
Mix all items together and store in airtight container or bag.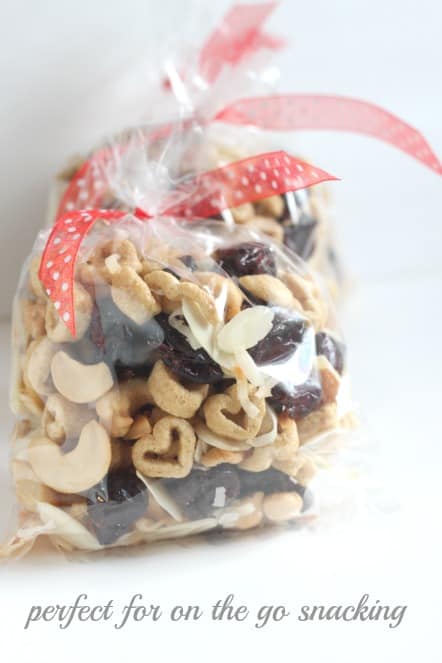 Sign up to receive Created by Diane through email subscription