Cinnamon Frosted Cupcakes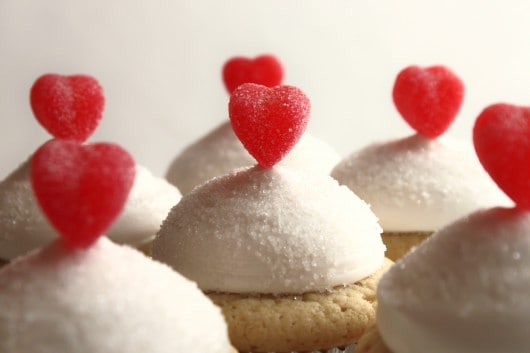 I love cinnamon and when I saw these cinnamon heart candies in the store, I knew just what I was going to make. Vanilla Cupcakes with Cinnamon Frosting,with the cinnamon hearts on top. These cinnamon hearts are one of my moms favorites, and she loved these cupcakes.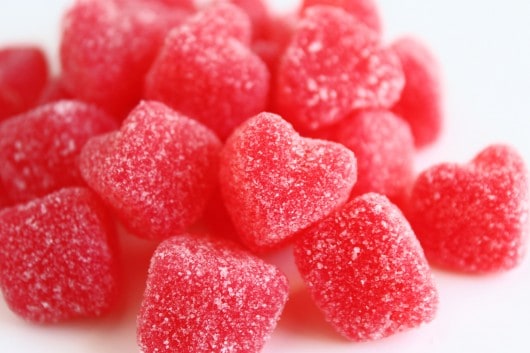 I just love all the heart shaped items they have out this time of year.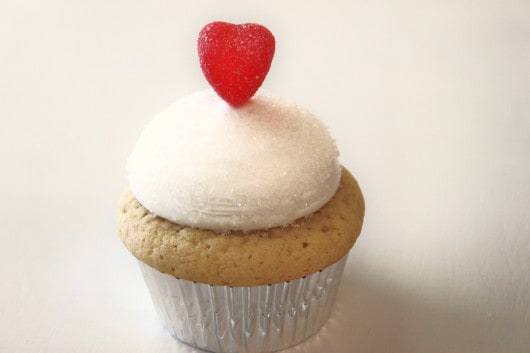 I made King Arthurs Tender White Cake into Cupcakes
Cinnamon Buttercream Frosting
1 cup shortening
4 cups powdered sugar
3 tablespoons cream
2 teaspoons cinnamon extract
White Americolor food coloring (about6 drops)
Beat shortening, sugar with cream and extract and coloring until creamy.
you will also need:
808 piping tip
clear sugar sprinkles
toothpicks for cinnamon hearts
Place frosting in piping bag with 808 tip, apply sprinkles right after piping, so they stick. Next put each cinnamon heart on a toothpick to stick into the top if each cupcake.