This is my all-time FAVORITE chicken recipe!!! It really is my family's favorite and I'm sure will become yours too. When my kids couldn't ' remember the name of it, they'd just say make the best chicken, I knew what they meant.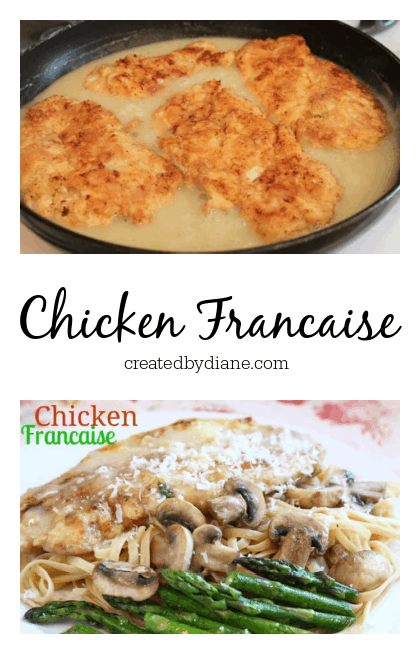 For more than 20 years I've been in love,
not only with my husband but with Chicken Francaise.
I am the type of person that when I like a dish, I can't get enough of it and want it all the time.
It was no different with Chicken Francaise, except I wanted to know how to make it. Not just order it at one of my favorite Italian restaurants. For months and months, I would order it for lunch, there was the yummiest restaurant just around the corner and they made Chicken Francaise so delicious. They knew me well. I would order it at least three times a week. I couldn't help myself. I was very good friends with someone who told me she knew someone who would explain how I could make this and all the tips to have it come out just as delicious as the restaurant. I think it's all in the sauce.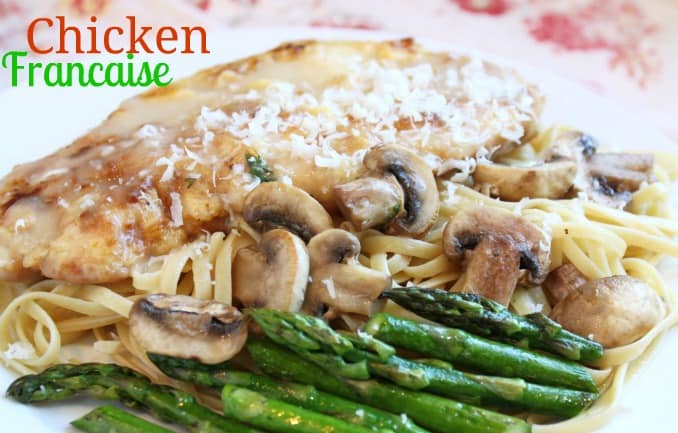 Really, this type of dish is all about the sauce and once you master the sauce the chicken part is really no problem. Since this dish is based on a Roux and I've had it many, MANY times at Italian restaurants, it's really a French-Italian dish. Since there are way more Italian restaurants where I've lived I have no idea if they serve this in French restaurants or not all I know is it should be served everywhere. Yes, even at the drive-thru window, wouldn't that be nice.
I did one thing different to this day than I had done before.
I used a NEW butter,
and I'm going to tell you… I LOVE this new butter.
It's Land O Lakes Butter with Olive Oil and Sea Salt. Land O Lakes made butter even better if you ask me. I've been slathering it on everything and I just love the salty smooth taste that is great for cooking dishes like this as you don't need to add oil to the butter so it won't burn anymore. Yep, it saves me that step and well with a multi-step dish like this, it sure is wonderful.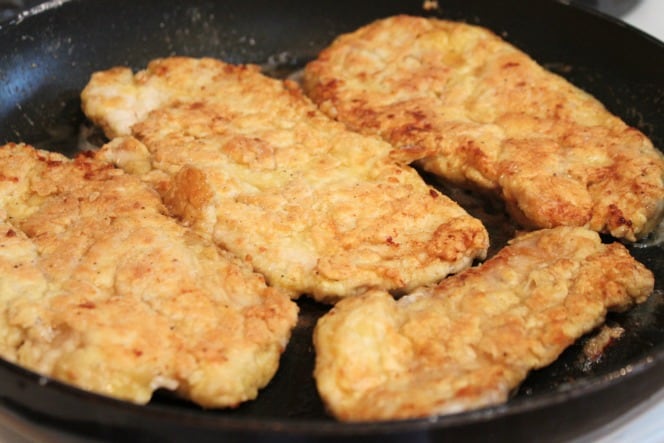 crispy chicken is the key to how wonderful this tastes when the sauce is added to the chicken.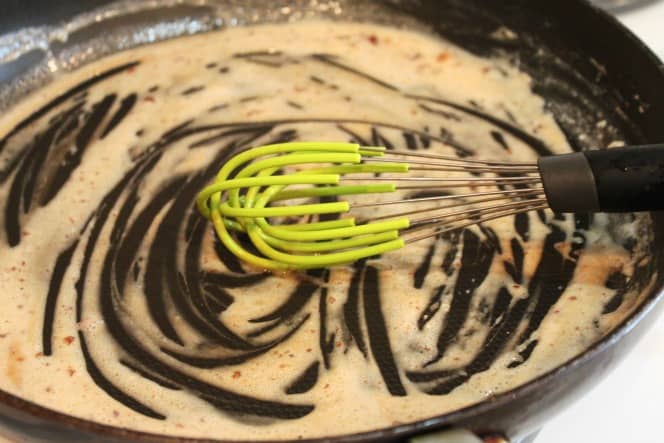 Do you have trouble making sauces? Well, this is all you need to know. Butter an flour, whisk and heat then add your liquid. Yep, a Roux is the key to making great sauces and gravy.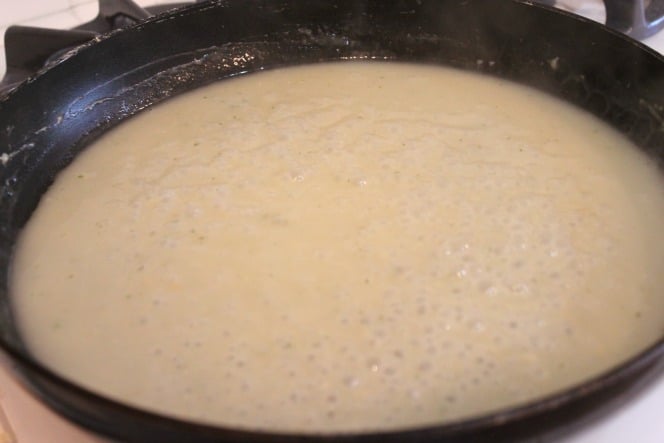 Allowing the sauce to cook brings out a rich taste that just can't compare to a sauce made with cornstarch and broth or flour and broth.
Really, think biscuits and gravy it all turns out delicious when it begins with bacon, sausage beef drippings or butter. Oh, how I love butter! I think you' d laugh some days if you peeked in my refrigerator and saw all the butter. You'd think I ran a commercial kitchen or bakery.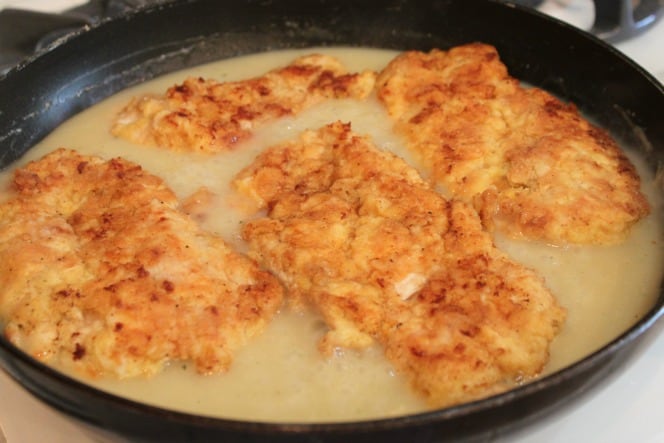 Placing the chicken back into the sauce allows the coating on the chicken to absorb all the lemon, wine, and chicken flavorings so each bite is delicious.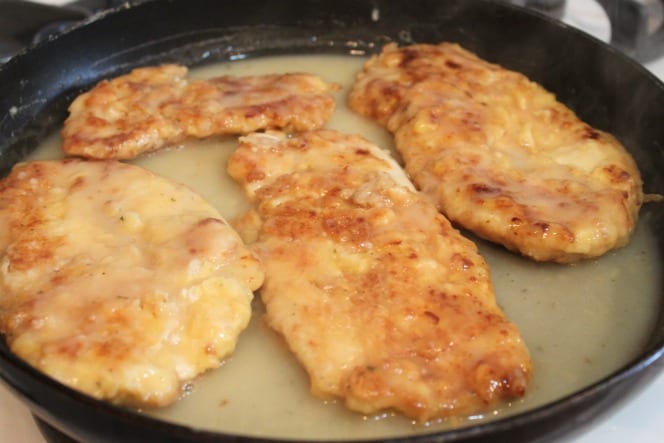 mmm….I can almost smell the lemony yumminess.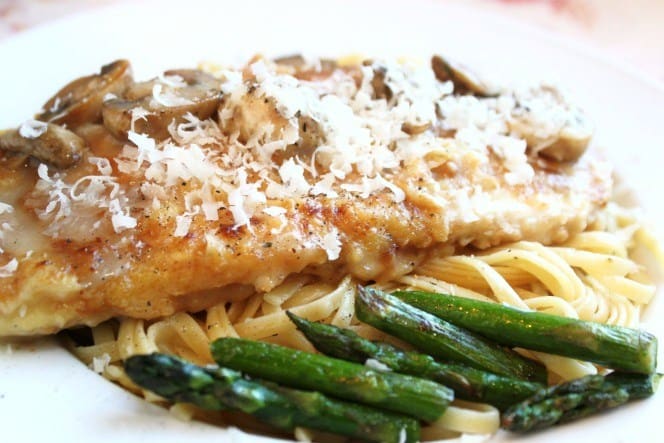 Do you have a favorite dish you've ordered over and over? Have you made it at home? How did it compare? My mom has told me she thinks mine is even better, I think it's the LOVE that I put into it, and this dish, in particular, is FULL of love.
If I make a LARGE batch of this. Which I have many times. I sometimes cut the chicken pieces smaller but this is about 3 times the amount. I turn my oven on 250 degrees and keep the chicken hot on a baking sheet until it's all cooked, so it doesn't get cold and it's so great as it stays hot and gets crispier and is the perfect temperature when added back to the sauce to serve.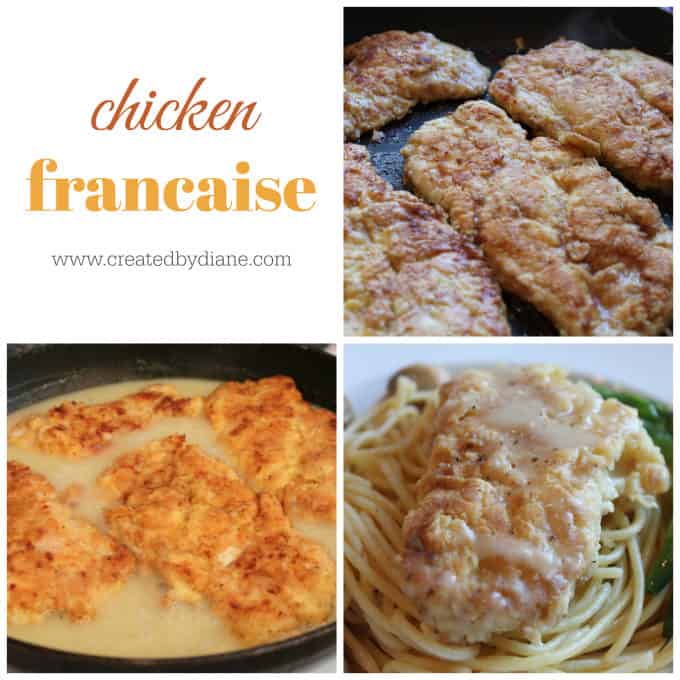 Ingredients
4 Boneless Skinless Chicken Breasts
1 cup+ 2 tablespoons Flour
1/2 teaspoon salt
1/4 teaspoon black pepper
3-4 eggs
4 tablespoons+ 2 tablespoons butter (Land O Lakes Olive Oil and butter with sea salt)
2 tablespoons fresh lemon juice
1/2 cup white wine
1 1/2 cups chicken stock
Instructions
Pound chicken thin, it will cook quicker and the sauce will coat the chicken nicely.
Place flour salt and pepper in a shallow dish large enough to fit one piece of chicken at a time.
Place eggs in another similar-sized dish
Coat each chicken breast with flour then egg then dip it into the flour again.
Heat skillet add 2 tablespoons butter(the Land O Lakes butter with olive oil is perfect for this as no additional oil is needed-butter alone would burn)
*If you use regular butter add one tablespoon of oil to each tablespoon of butter.
Place chicken into heated skillet, cook chicken on medium, turning chicken to ensure even cooking.
If you need additional butter/oil add a tablespoon at a time
Remove chicken from the pan, if there are bits and pieces leave them in the pan, they will add a great taste to the sauce.
Add 2 tablespoons butter (that same yummy butter with olive oil and sea salt)
Add 2 tablespoons flour
whisk until smooth and the flour has absorbed butter, cook for a minute so the flour doesn't have a raw taste.
Add wine, lemon juice, and chicken broth.
Cook the sauce on medium-low until it boils, continue to stir the sauce.
Place chicken in the sauce then turn chicken over so it's all coated well coated.
Serve chicken over pasta with additional sauce poured over chicken and top with grated Romano Cheese.
*I was compensated by LAND O LAKES® Butter with Olive Oil & Sea Salt, for recipe development.  All opinions are my own.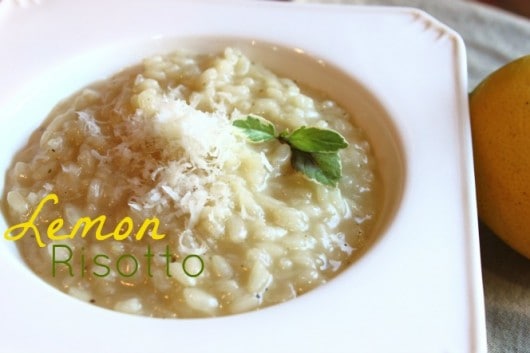 I also made Lemon Risotto with Land O Lakes Butter with Olive Oil & Sea Salt and it was delicious!