Baked Rice Pudding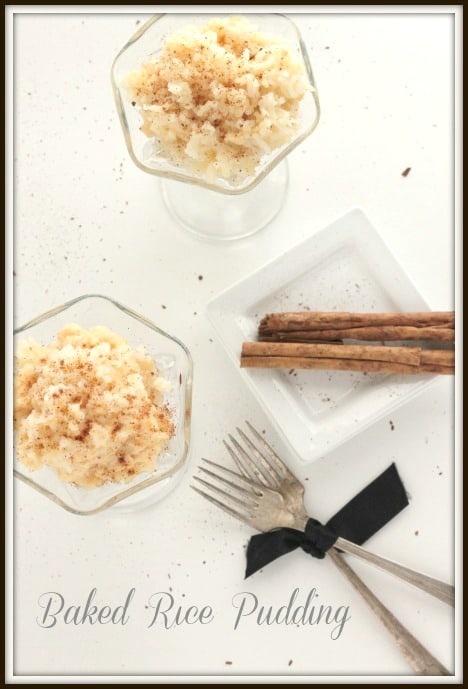 Standing at the stove stirring something for a half an hour or more does not seem like fun to me.
I do it to make Lemon Risotto and yeah, it is really worth it, it's delicious and I haven't figure out an easier way other than to have my daughter do the stirring which she often does, what a sweetie.
 If I can find a way to avoid standing and stirring I will.
I love rice pudding and have used my moms recipe for years. I've altered it to even make Pumpkin Rice Pudding last year and it was a huge hit! Baking it seemed like a good idea, and oh yes, it was a VERY good idea in deed. You see, I love rice pudding almost as much as I like custard. I remember coming home from school and my mom would have brown crocks full of custard with nutmeg sprinkled over the tops, that is really my favorite dessert of all time. This baked rice pudding is a combination of the two. The first bite I took had me and I couldn't stop eating it. It's so rich and thick, I had to stop myself from eating it all before I took photos. I baked the rice pudding in a Reynolds Oven Bag, you know that type you put a turkey in for Thanksgiving.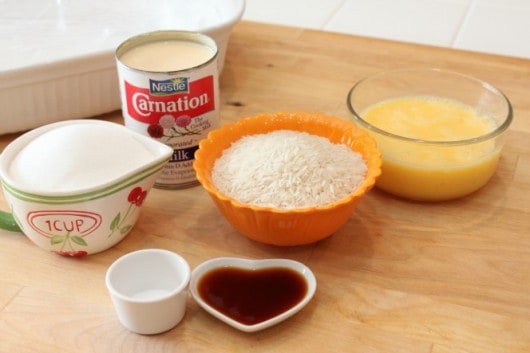 Getting all your ingredients ready will make this recipe easy to assemble after the milk has heated.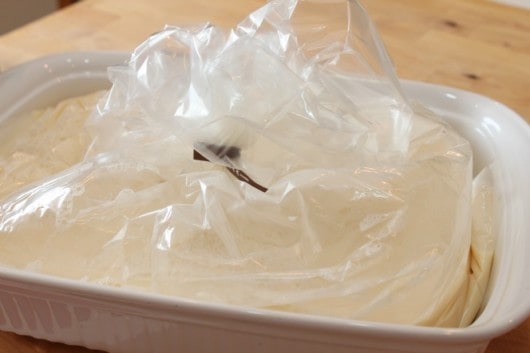 Baked Rice Pudding
Ingredients
8 cups skim milk
1 cup Basmati rice
1 12 oz can evaporated milk
2 teaspoon vanilla extract
1 cup sugar
4 eggs (lightly beaten)
Instructions
Preheat oven to 350 degrees.
Heat milk in saucepan until it just comes to a boil on medium heat stirring occasionally so it doesn't burn.
Remove saucepan from stove, whisk the evaporated milk,vanilla, sugar and eggs into the hot milk. Be sure to whisk it while adding the eggs or they will cook and become lumpy (like scrambled eggs)
Add rice and stir until all combined.
Place a large Reynolds Oven Bag into a 9 x 13 casserole pan.
Prepare bag according to directions.
Be sure to cut slits in top so steam can release.
Bake rice pudding for 1 hour and 15 minutes.
Remove Rice Pudding from bag to serve, Gently stir the custard into the rice before serving.
Sprinkle tops with nutmeg and cinnamon.
Can be served warm or cold.