2 ingredient Banana Ice Cream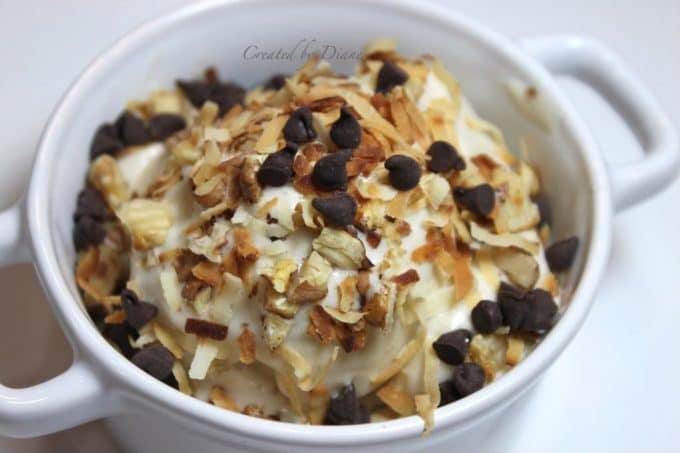 This is so quick and easy to make and until I add all the toppings "healthy" but I couldn't resist adding the toppings today. I do eat it with out toppings and it's delicious all by itself.
When I have bananas that I know won't get eaten in time, before they turn to mush or before they find their way into my Banana Chocolate Chip Cookies I peel and cut them and place them into a bag and freeze them.
When I want a quick treat, I just pull them out of the freezer and VIOLA Banana Ice Cream. Truth is I love ice cream, and still can't believe I don't have an ice cream maker. The reasons that hold me back from getting one. #1. Where on earth would I store another item! #2 the tubs always seem so small, I would eat it all myself and that would not go over well with the rest of my family I'm sure. #3 would I really remember to freeze the parts that need to be chilled when I wanted to make it, or what about the makers that need salt….too many things to think about.
So instead of researching all types of ice cream machines, I just make this!
It tastes like delicious banana ice cream and almost no planning is needed.
I think I buy too many bananas and that is why I always seem to have some frozen, or maybe it's just my plan to have them so that I can make the cool banana treat more often!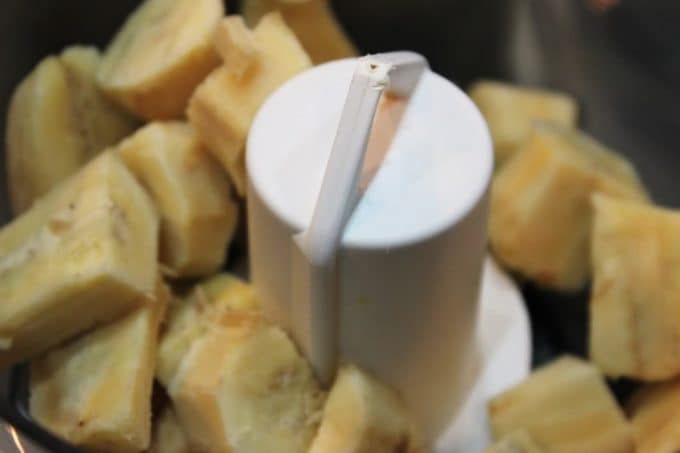 I put the frozen banana pieces in my food processor and turn it on 🙂
yes, that is just about it….
it starts out like this and before you know it…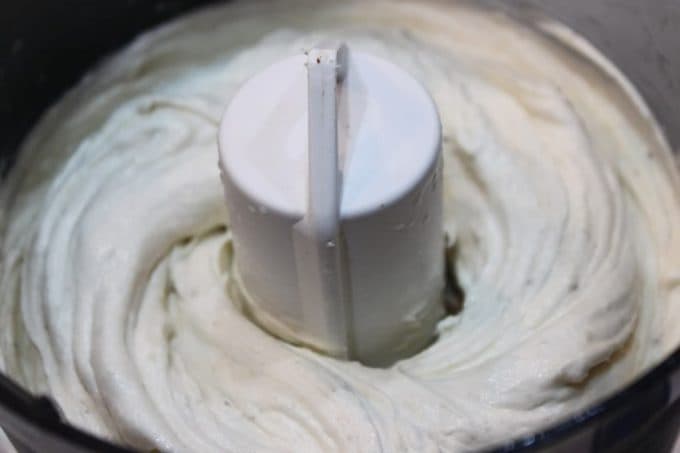 I then add a tablespoon or two of milk and this is what you will have
thick and creamy…just like ice cream.
Magic, right?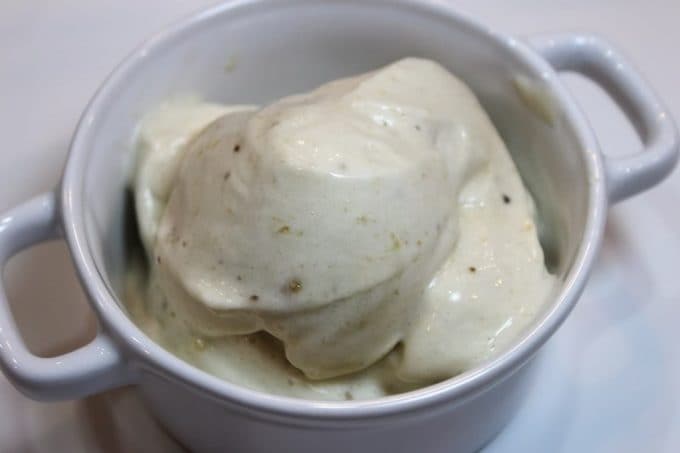 I scoop it out and enjoy!
sometimes I top it off….
with roasted chopped walnuts…
well if I'm going to take the time to heat up the walnuts I might as well add some coconut to the pan
Oh toasted coconut is so yummy and crunchy!
and to finish it off some mini chocolate chips.
I know it's cold outside, but no matter how cold it gets. I still like this cold treat!