There are many reasons to have bananas in the freezer, smoothies, baking banana bread at a moments notice or to make this amazing 2 ingredient faux Banana Ice Cream… I think some call it nice-cream.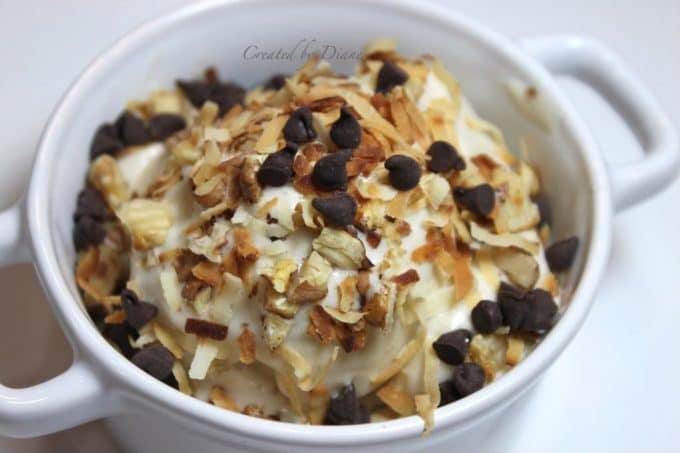 I've always loved banana ice cream,
from way back in my teen years when I worked serving ice cream.
You'll love this fun, quick tip to make a quick, healthy treat in minutes.
And go right ahead and feel free to ad what ever topping you like!
While it's delicious all by itself… I couldn't help myself… I just had to add all the toppings. I do eat it with out toppings and it's delicious all by itself, add more milk and make it a milkshake, add peanut butter to add some protein… YUM!
When I have bananas that I know won't get eaten in time, before they turn to mush or before they find their way into my Banana Chocolate Chip Cookies I peel and cut them and place them into a bag and freeze them.
When I want a quick treat, I just pull them out of the freezer and VIOLA Banana Ice Cream. Truth is I love ice cream!
I used to have an ice cream maker… ok who am I kidding, I once owned 3 but rarely used them because you need so much room in the freezer the chill the inner container.
This tastes like delicious banana ice cream and almost no planning is needed.
I think I buy too many bananas and that is why I always seem to have some frozen… which is a good thing right, it's a secret plan to have them so that I can make the cool banana treat more often!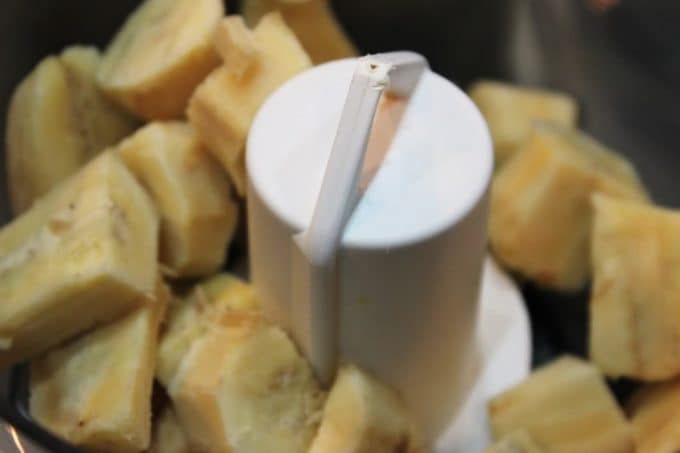 I put the frozen banana pieces in my food processor and turn it on 🙂
yes, that is just about it….
it starts out like this and before you know it…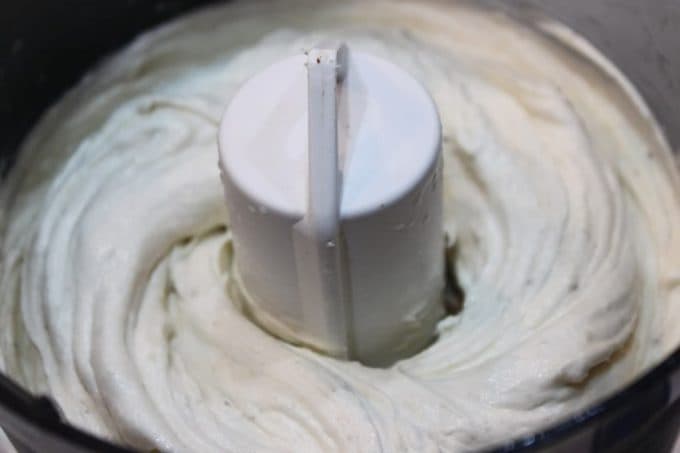 I then add a couple tablespoons of milk (any variety) and this is what you will have
thick and creamy…just like ice cream.
Magic, right?
Add more milk to make it softer if you prefer.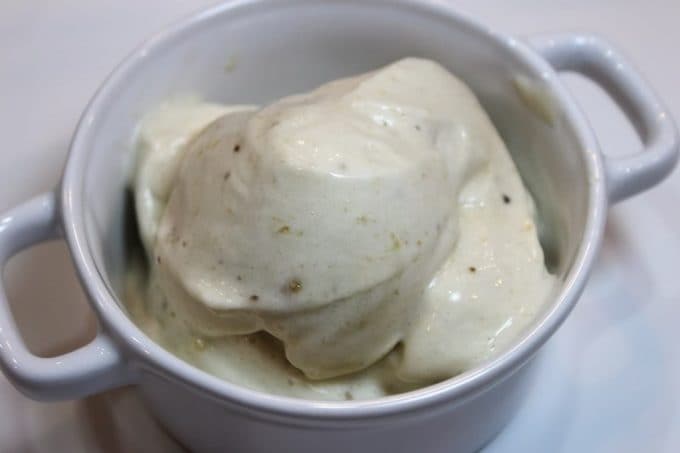 I scoop it out and enjoy!
sometimes I top it off….
with roasted chopped walnuts…
well if I'm going to take the time to heat up the walnuts I might as well add some coconut to the pan
Oh toasted coconut is so yummy and crunchy!
and to finish it off some mini chocolate chips.
I know it's cold outside, but no matter how cold it gets. I still like this cold treat!