Nothing says comfort food like pumpkin and oatmeal rolled into one!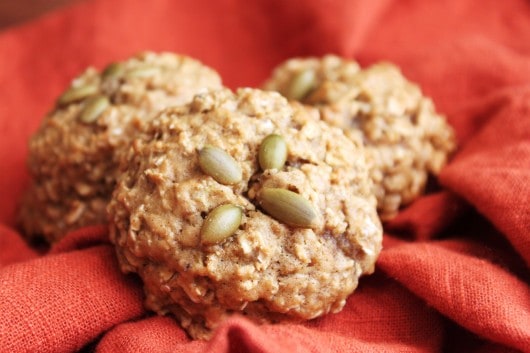 Pumpkin Oatmeal Cookies
Since it's officially pumpkin time. Well in my house that is what I call it, as soon as mid September hits I think it's pumpkin time and I'm surprised they haven't changed October to Pumpkin yet, well I guess that would get confusing.s. I always look forward to "pumpkin time of year" there are so many things to make with pumpkin and with the aroma of cinnamon, nutmeg and clover all around it's just happy-happy time!
If you are thinking here is another gooey pumpkin cookie, that is bland and just so-so, well I'm happy to say…Not true!
I do not like overly moist gooey pumpkin items. I do like moist cookies, but often I find when pumpkin is added in, they loose all texture and greatness and just remind me of some basic pumpkin bread. Not that there is anything wrong with pumpkin bread, I just don't think pumpkin cookies should have a pumpkin bread texture.

Pumpkin Oatmeal Cookie Recipe
Ingredients
4 tablespoons softened Butter
1/2 cup pumpkin
3/4 cup brown sugar
1/2 cup sugar
2 eggs
1 teaspoon vanilla
1 1/2 cups flour
1 teaspoon baking soda
1 1/2 teaspoons pumpkin pie spice
1/2 teaspoon salt
3 1/2 cups oats (not instant)
roasted shelled and salted Pepitas (pumpkin seeds)
Instructions
In medium bowl.
Beat butter and sugars until creamy then add pumpkin, eggs and vanilla.
Mix in flour, baking soda, pumpkin pie spice and salt.
Stir in oats.
Use a 2 tablespoon scoop to form balls, place on baking sheet lined with parchment paper.
Arrange Pepitos on top of each cookie. Bake 10-12 minutes until cookies appear golden and are firm but not gooey on outside.
(adapted from Quaker Vanishing Cookie Recipe)
If you like pumpkin as much as me, here are some other pumpkin recipes you may enjoy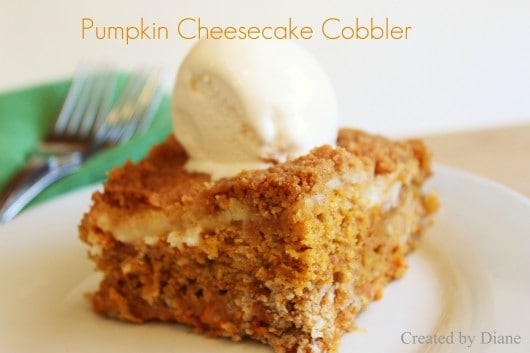 Pumpkin Dip great with ginger snaps and pretzels.