Pumpkin Dip, creamy delicious, and simple to make with a great pumpkin spice flavor.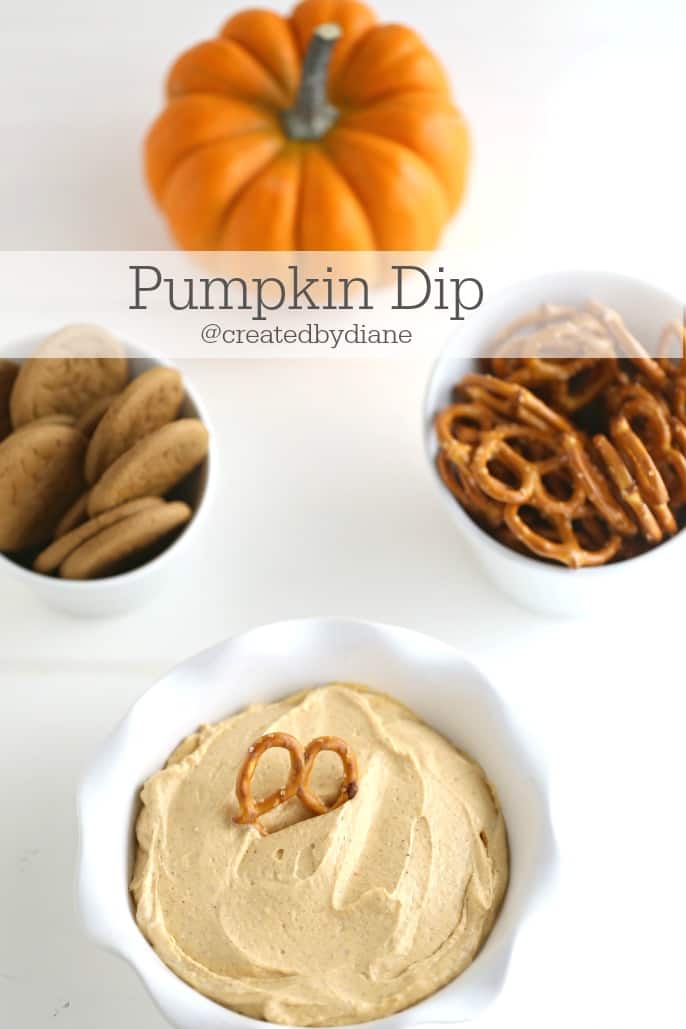 This delicious pumpkin dip goes well with pretzels and ginger snaps.
The possibilities are endless.
 It's great on bananas and even
The more I make it the more we find items we like it on 🙂
This recipe is fun and so flavorful, great with so many items dipped into it.
Marshmallows, pretzels, chocolate cookies, ginger snaps, and more.
Perfect at any Halloween or Fall gathering.
 more great pumpkin recipes:
Pumpkin Dip
Ingredients
8 oz cream cheese (1/3 less fat cream cheese can be used)
8 oz canned pumpkin
1/2 cup sour cream ( light sour cream can be used)
1 cup powdered sugar
2 teaspoons pumpkin pie spice
Instructions
In a medium bowl with a mixer mix cream cheese until smooth.
Add in pumpkin, sour cream, and powdered sugar along with pumpkin pie spice.
Chill until cold.
Dip strawberries, cookies, cake, pretzels, marshmallows, and gingersnaps into this dip. It's delicious.
Notes
Double for parties.
I've even made this recipe quadrupled and it all gets devoured.