Pumpkin Dip, this super easy, rich, and creamy dip will have you loving every minute of pumpkin spice season!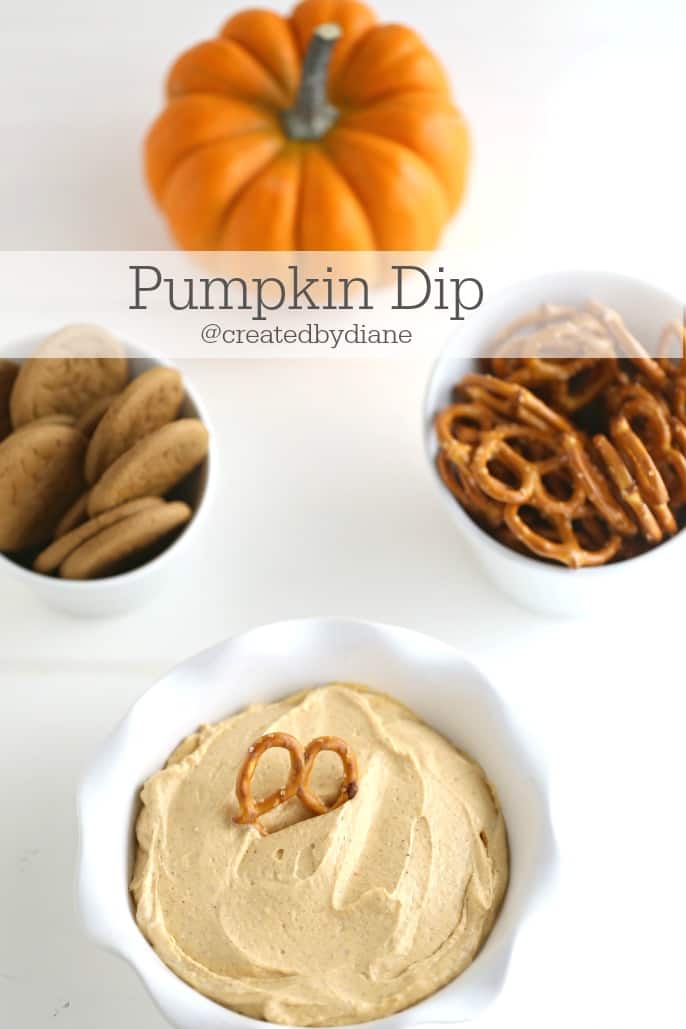 This delicious pumpkin dip goes well with pretzels and ginger snaps.
You can spread is over cookies, or top some angel food cake with it,
it's more than a dip really, 
it's possibility on a spoon…. really you can eat if off a spoon and be completely happy about it.
The possibilities are endless.
 It's great on bananas and even on pasta…
Who would have guessed that?!?
The more I make it this dip the more we find items we like it on.
This recipe is fun and so flavorful, great with so many items dipped into it.
Marshmallows, pretzels, chocolate cookies, ginger snaps, and more.
Perfect at any Halloween or Fall gathering.
This really is the perfect last minute treat you can enjoy in minutes.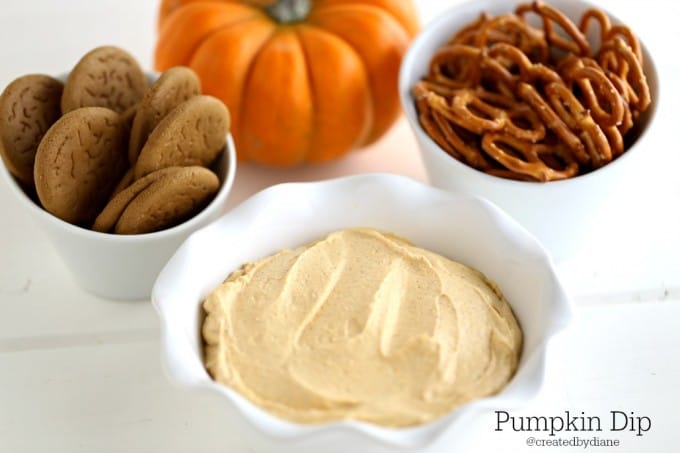 What can you make with leftover canned pumpkin?
This recipe is perfect for leftover canned pumpkin. You can adjust the recipe to fit the serving you need, or base it on the amount of pumpkin you have. Believe me, make more… this tends to disappear quickly!
What can pumpkin puree be used for?
 Oh, this list is long, this recipe is at the top of that list and so are my pumpkin scones and pumpkin sheet cake.
If you need it, here is a simple recipe for Pumpkin Spice.
Pumpkin Dip
Ingredients
8 oz cream cheese (1/3 less fat cream cheese can be used)
8 oz canned pumpkin
1/2 cup sour cream ( light sour cream can be used)
1 cup powdered sugar
2 teaspoons pumpkin pie spice
Instructions
In a medium bowl with a mixer mix cream cheese until smooth.
Add in pumpkin, sour cream, and powdered sugar along with pumpkin pie spice.
Chill until cold.
Dip strawberries, cookies, cake, pretzels, marshmallows, and gingersnaps into this dip. It's delicious.
Notes
Double for parties.
I've even made this recipe quadrupled and it all gets devoured.