This flavor combo is FANTASTIC Pumpkin Cheesecake Cobbler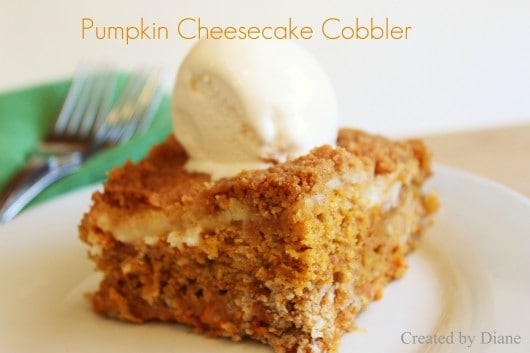 Pumpkin Cheesecake Cobbler
Is it too early for pumpkin? September just began. I couldn't wait any longer to dive right into something PUMPKIN. This is a Pumpkin Cheesecake Cobbler. Yes, two great flavors go into this Cobbler to make it irresistible. I'm already getting requests to make it again.
Although the weather is by no means cooling off here
and I'm not  throwing on a sweater and jeans
it doesn't mean I'm going to wait to make this again
It's comfort food at it's best!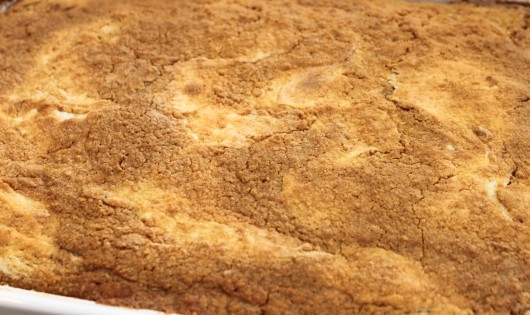 I love how crisp the top got with the cheesecake flavor peeking through.
I couldn't even wait for the cobbler to cool.
By the time I cut a piece and put a scoop of ice cream on top, it was melting……
oh darn….
I had to gobble up that piece before there was a mess to clean up.
Well, I may just have licked the plate a little bit.
another one of my favorite pumpkin treats are these: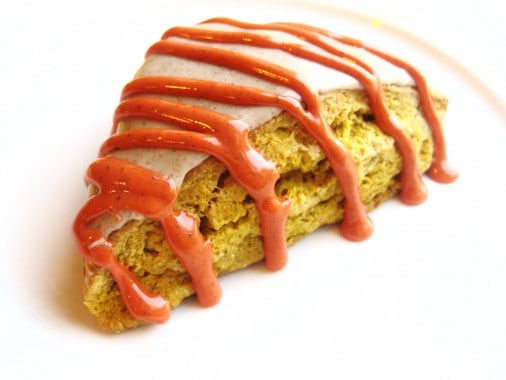 If you like pumpkin as much as me.
I will be making this Pumpkin Cheesecake Cobbler again and again. It was a real crowd pleaser.

Pumpkin Cheesecake Cobbler
Ingredients
1 29 oz can pumpkin
1 12 oz. can evaporated milk
2 teaspoons pumpkin pie spice
3/4 cup graham cracker crumbs
1 package vanilla cake mix
1/2 cup butter
1 8oz package cream cheese
1 cup powdered sugar
Instructions
Mix pumpkin evaporated milk and 1 teaspoon pumpkin pie spice and place into greased 13x9 casserole dish.
blend together with vanilla cake mix, 2 teaspoons pumpkin pie spice with 1/4 cup graham cracker crumbs. Spread on top of pumpkin mixture. Mix gently with a fork. It does not need to be mixed completely. I still had dry cake mix on top before I added the next step.
mix softened cream cheese with powdered sugar and spread on top
mix butter with 1/2 cup graham cracker crumbs and pour on top and spread out.
Bake at 350 degrees for 50 minutes until set in middle.