Peppered Salami Pressed Sandwich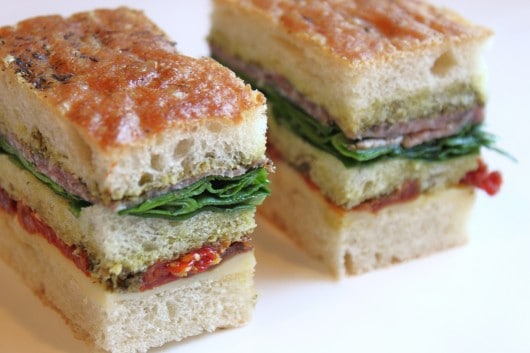 Summer is filled with lots of running around, if your trip includes a day at the beach, picnic or just a fun lunch with friends. This is a great sandwich.
It can be prepared a day or two before, which is great for getting out of the house quickly to enjoy all summer has to offer!
Peppered Salami (Salame as Columbus calls it), pesto, spinach, sun dried tomatoes and Jarlsberg Cheese……oh yes this is a sandwich to sink your teeth into.
It all starts with a Ciabatta bread, sliced twice.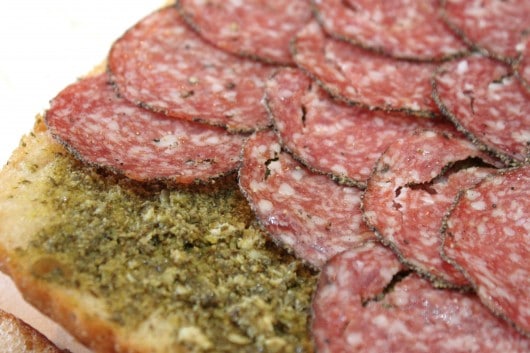 Spread pesto on the underside of the top and middle pieces, then begin to pile on the Peppered Salame, (I love Columbus Peppered Salame)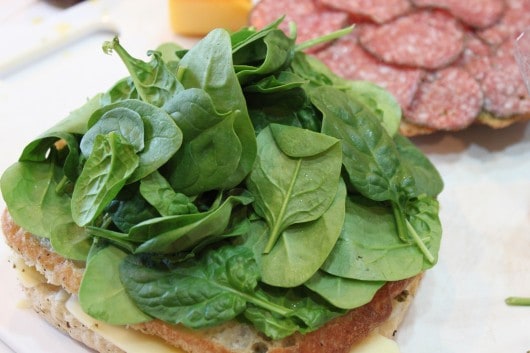 and top it off with fresh spinach.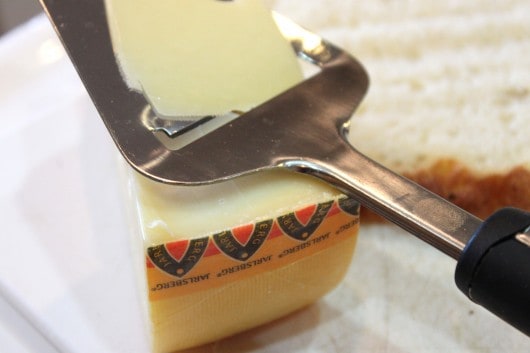 Pile on sliced Jarlsberg Cheese and it's OK to try a few pieces to see how delicious it tastes, or at least that is how I make a sandwich.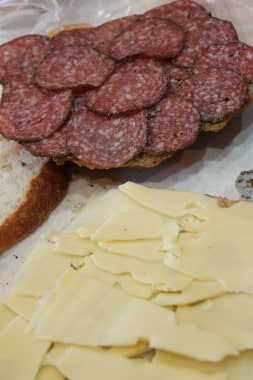 then add a layer of sun dried tomatoes.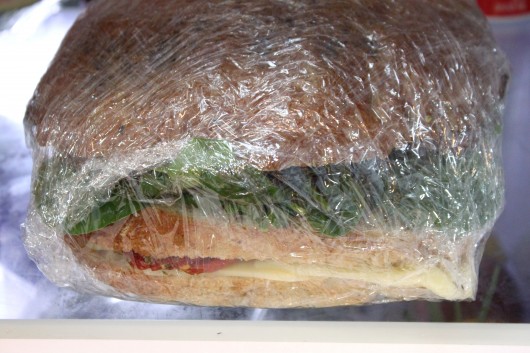 Wrap the sandwich all up in plastic wrap and place it in the refrigerator with a heavy weight on top to press the sandwich down, I placed a small cutting board on top of the sandwich and a 5 lb weight. I love how this can be made a day or two ahead of time.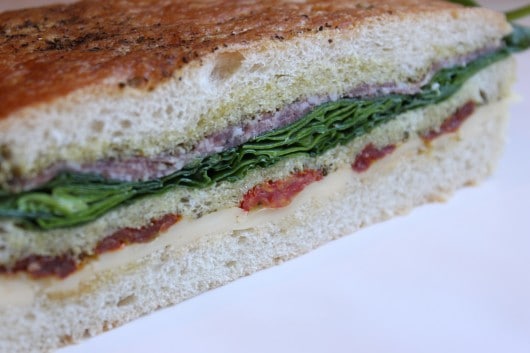 When you unwrap this and you begin slicing it you can see every layer so nicely pressed into one another, now all you need is a sunny day and towel and umbrella to enjoy a great picnic or day at the beach!