Avocado Onion Dip, OMG so yummy.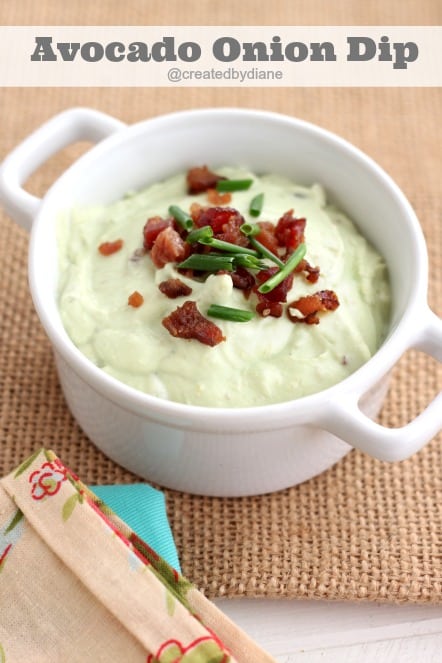 Need a quick easy and delicious appetizer,
Today we are going to make the ago…old classic onion dip….a whole new way!
No packages of seasons here, just real ingredients.
How does that sound?
This would be great for game day, to enjoy while lounging this weekend or as an anytime snack.
This Avocado Onion Dip is made with caramelized onions and it has such great flavor.
Take a look,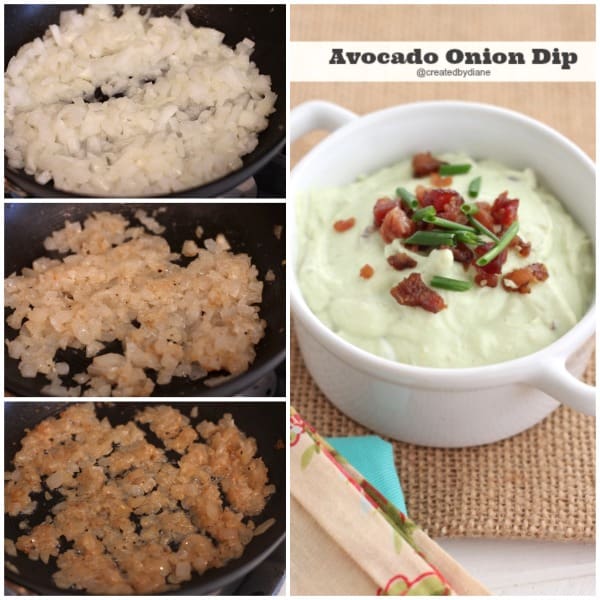 The key to onion dip is the onions!
Caramelizing onions is easy and doesn't take long.
Place the diced onions in a skillet on medium heat along with a little oil, garlic, salt and pepper.
Stir them for a minute or two, then cover them, wait a few minutes and give them another stir, cover them and in just another minute they will be soft and caramelized and such a great flavor to add to this dip. If they are really moist and haven't gotten to the golden brown stage, leave the lid off for a minute and that should release any excess moisture and they should brown up in a minute.
You will then add the onion mixture along with an avocado, some greek yogurt or sour cream a little lemon juice. Blend it until smooth and creamy and you are all set.
That's pretty easy for a great tasting dip you can whip up quickly.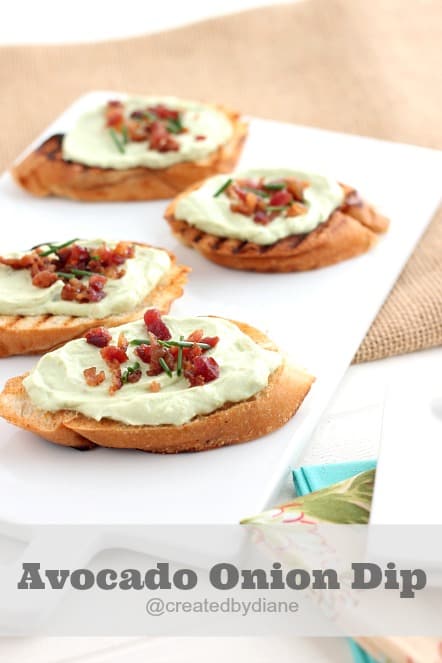 This dip makes a great spread over toasted bread, on burgers or sandwiches and is perfect for veggies and chips!
Avocado Onion Dip
Ingredients
1 cup diced onion
1 tablespoon minced garlic
1 tablespoon oil
1/2 teaspoon salt
1/8 teaspoon cracked black pepper
1 ripe California Avocado
1 tablespoon lemon juice
16 oz greek yogurt or sour cream
Instructions
In saucepan heat onion and garlic on medium with a tablespoon of oil, stir a few times and place a lid over it. Let the onions soften and caramelize.
I cooked them over medium heat, not too slow as to steam them under the lid, but low enough that they didn't burn. Remove lid after a few minutes and stir onions until they are all cooked and turning golden brown.
In mixer add onion mixture, avocado, lemon juice and yogurt. Beat until smooth and creamy. It can be mixed in a blender or food processor if you prefer.
Blend it until it's creamy and smooth.
Spread over toasted bread and top with crumbled cooked bacon and chives or small scallion pieces for a garnish.
This make a great dip, for pretzels, chips or to slater on your burger or sandwich.