Want to add some GREAT flavor to your food.
Add Caramelized onions. In this post I will show you how to make them quickly and have them on hand.
Take a look: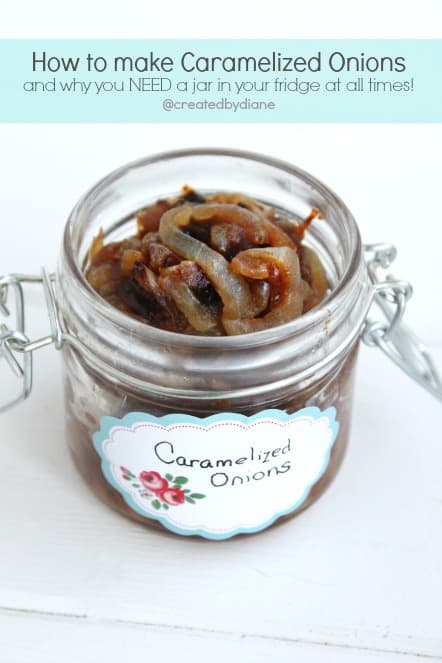 Caramelized onions are so delicious, they add great flavor to so many dishes. Once they start cooking, everyone comes running to see what's cooking!
They are sweet and flavorful and add so much flavor to sandwiches, they are soft enough you can easily spread them on bread.
One of my favorite sandwiches to enjoy them on is roast beef.
I spread some caramelized onions on one side of the bread and pile on the roast beef on the other, place it under the broiler for just a couple minutes,
they get hot,
the roast beef gets the chill taken off,
but doesn't cook any more (I like my roast beef on the rare side)
oh what a great sandwich!
Caramelized onions are perfect sandwich with any left over steak, London Broil which I had the other day and it prompted me to write up this post.
I love having a jar of caramelized onions in the fridge for such leftovers.
Now it doesn't take long to make them,
but it used to take me much longer to get them to caramelize, they would be soft, but it seemed like it would take 15 more minutes  to get them to caramelize and and darken right where I wanted them.
So here is what I now do to make them faster.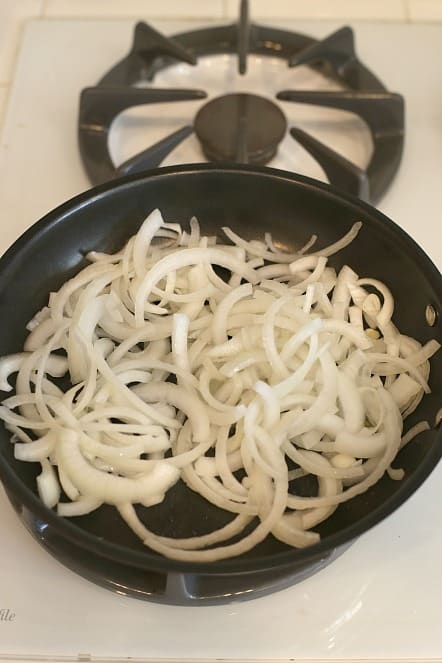 You will be cooking the onions on medium low temperature.
This is one of the tips: Put a lid on it. The onions will cook faster. I also add a teaspoon or two of water and that helps the onions soften quicker and speeds up the process to get them to caramelize faster.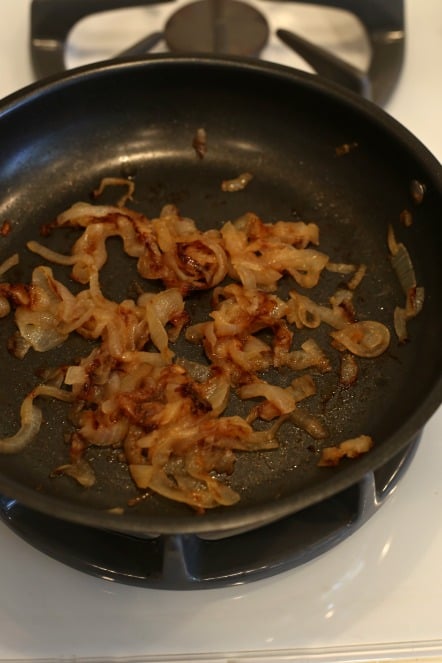 They do darken a bit as they cool off too. I let them cool, then put them into the recipe I'm making or place them in a jar and put it in the fridge.
Caramelized Onions
Ingredients
1 large onion (white or yellow work well)
a few teaspoons water
Instructions
Slice onion,
place onion in medium pan,
heat over medium heat,
stir onions,
place lid on onions,
as they cook add a teaspoon of water if they seem to be cooking too slowly.
Cook onions with lid on until they are all golden, soft and caramelized.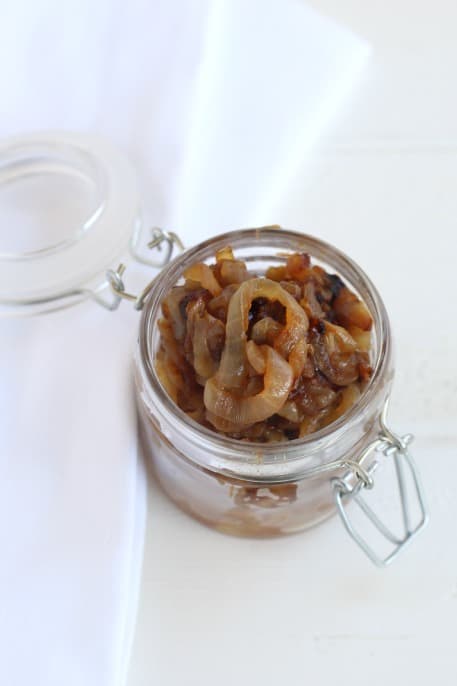 How many things can you think of to add these to?
I'm sure they will make some of your favorites even tastier!