These are one of my all-time favorite Christmas Cookies!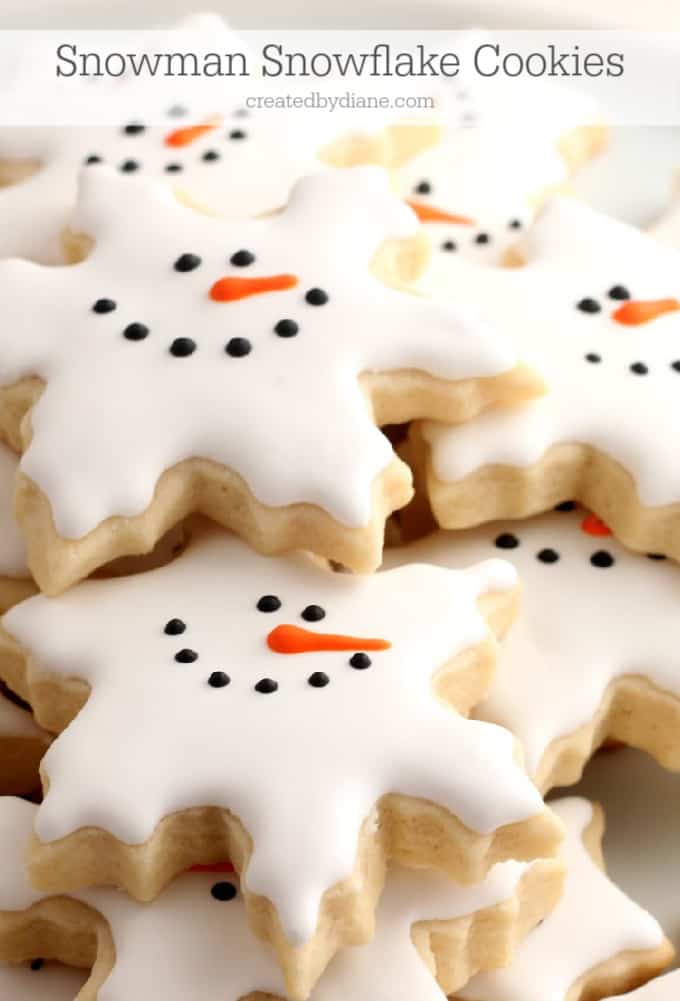 There is no snow in the forecast today…
so it's time I created some snowflakes of my own!
Don't these look as pretty as crisp clean snowflakes… all white and GORGEOUS!
No one wants to be left out of all the snowman making fun.
At least I don't…
these will have to do, of course, I'll be dipping them in a cup of hot chocolate and just pretending it's cold outside.
Maybe I'll even bundle up in a scarf too.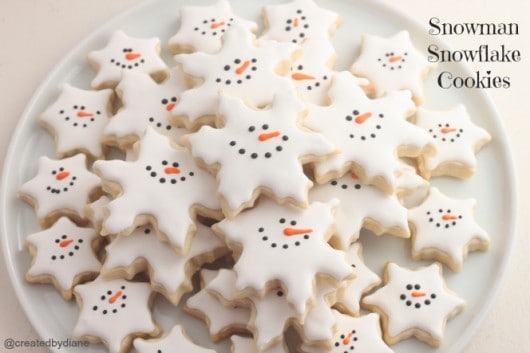 I've made snowman snowflakes before and they were so cute and fun I just knew I was going to make them again this year.
They didn't need hats this year. It's super sunny outside and about 70 degrees.
Although it was 32 degrees every morning this week,
these snowmen are looking pretty cool even without hats if you ask me.
These hat-less snowmen were really quick to decorate
which is always good if you are anything like me and running a bit behind in getting everything ready for Christmas.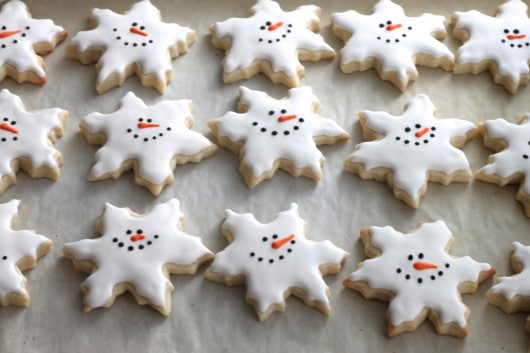 I searched far and wide for a snowflake cookie cutter I liked, that was easy enough to decorate with icing and not too fussy, some snowflakes have more rounded edges but that one is not my favorite style.
I actually found this cookie cutter on a package of sugar cookie mix in a boutique type of shop years ago, when cookie cutters were a little more scarce. Now they seem to be everywhere in all shapes and sizes and ordering online has gotten so much easier.
I used my favorite
You can make the noses on wax paper ahead of time if you prefer then just pop them on and give the snowflakes a 3-D effect if you prefer, I piped these noses right on top when I did the eyes and mouth.
CLICK here for my REINDEER COOKIES.
and while you have out your snowflake cookie cutter, make a batch of these beauties!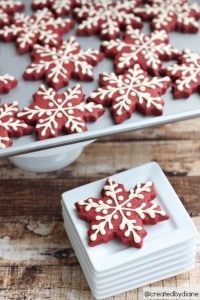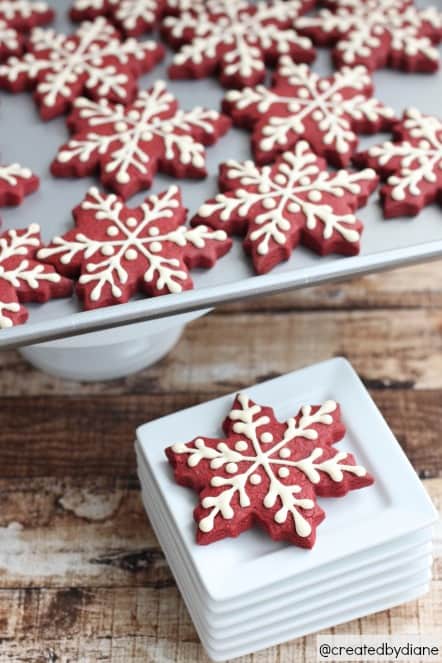 and if you want to see more SNOWMAN items I've made be sure to check these out they are super cute too!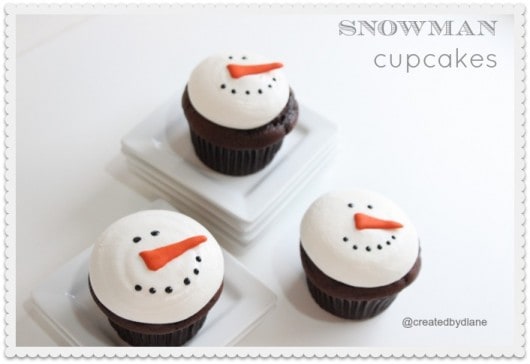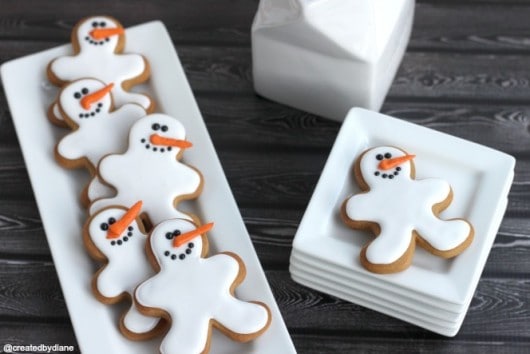 If you're planning on making lots of cookies you may want to check out my ebook on how to make this GORGEOUS tray of cookies all with one cookie dough!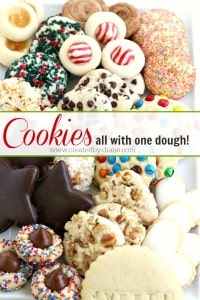 Take a look at this, make these Cookies all with ONE dough.