Imagine biting into the most delicious oatmeal cookie! Now you can make them in any shape you like with this great cut out oatmeal cookie recipe and top them with icing too. These are a great addition to a holiday cookie platter, for sharing with friends over a cup of coffee and a nice long chat or to snack on at midnight, you choose!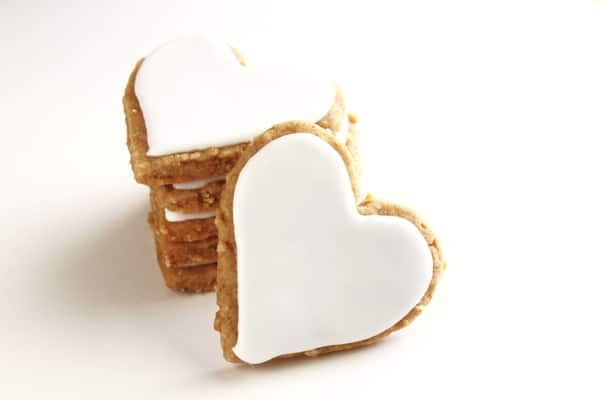 Oatmeal Cookies get a NEW LOOK!
 I worked on an oatmeal cookie recipe that would end up chewy and delicious, but not dry. I wasn't sure I would be able to roll out and cut oatmeal with a cookie cutter, but as you can see the edges of the cookie aren't that jagged.
They have that nice unpolished homemade look and I love them, almost as much as I love my new blog design.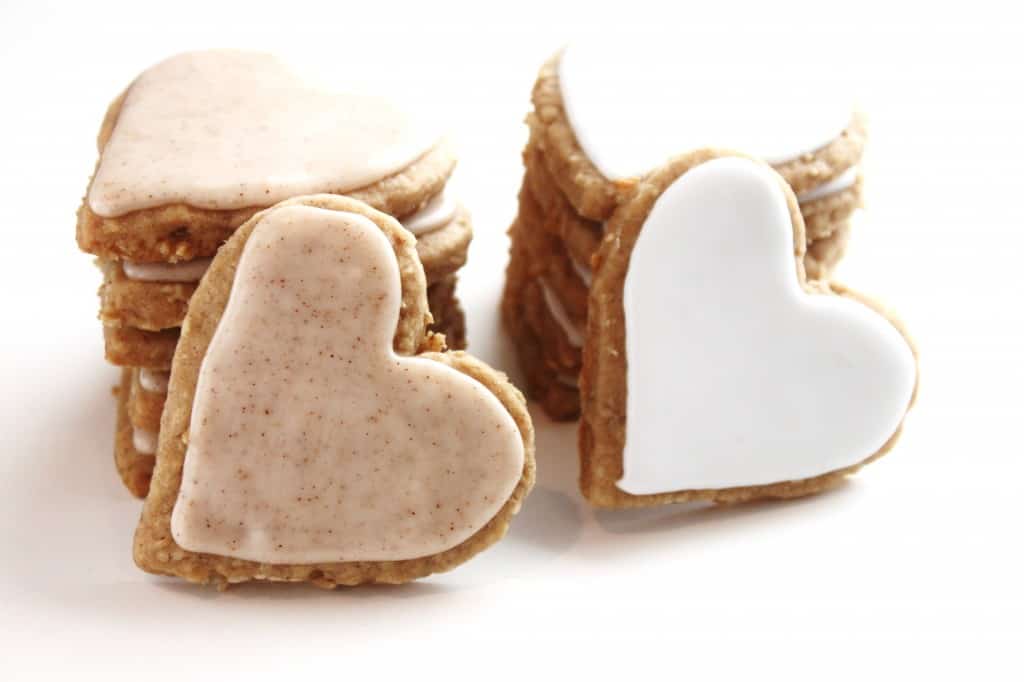 I couldn't decide if I wanted the icing bright white or cinnamon, so I made both. It reminded me of deciding on a new blog look, decisions, decisions.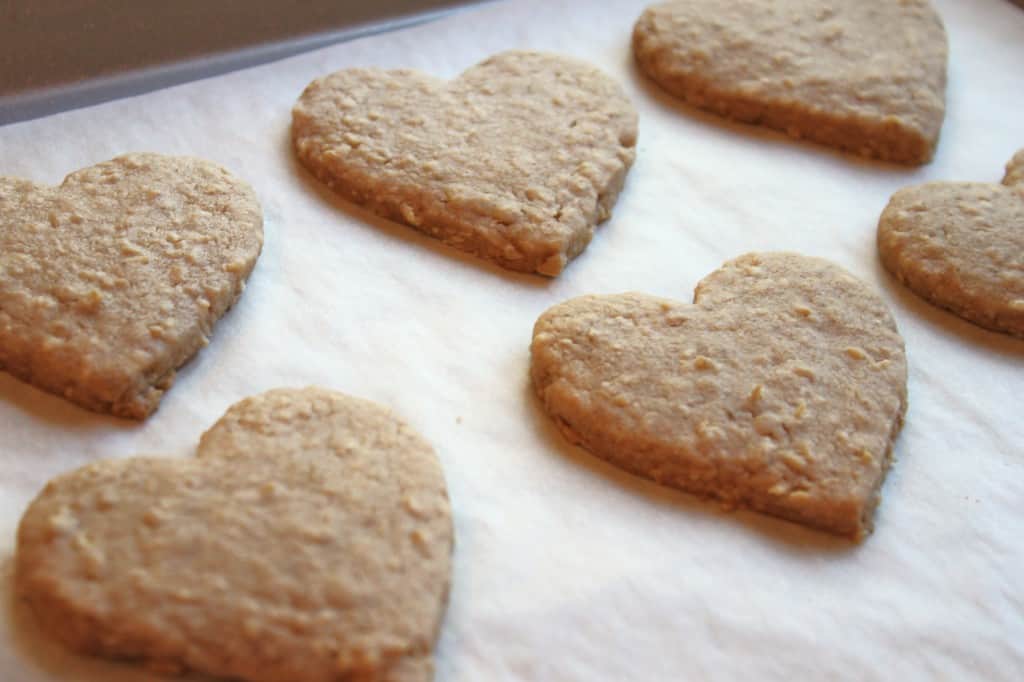 I was so happy to make an oatmeal cookie that I could cut out. I thought the oats would be hard to work with a cookie cutter.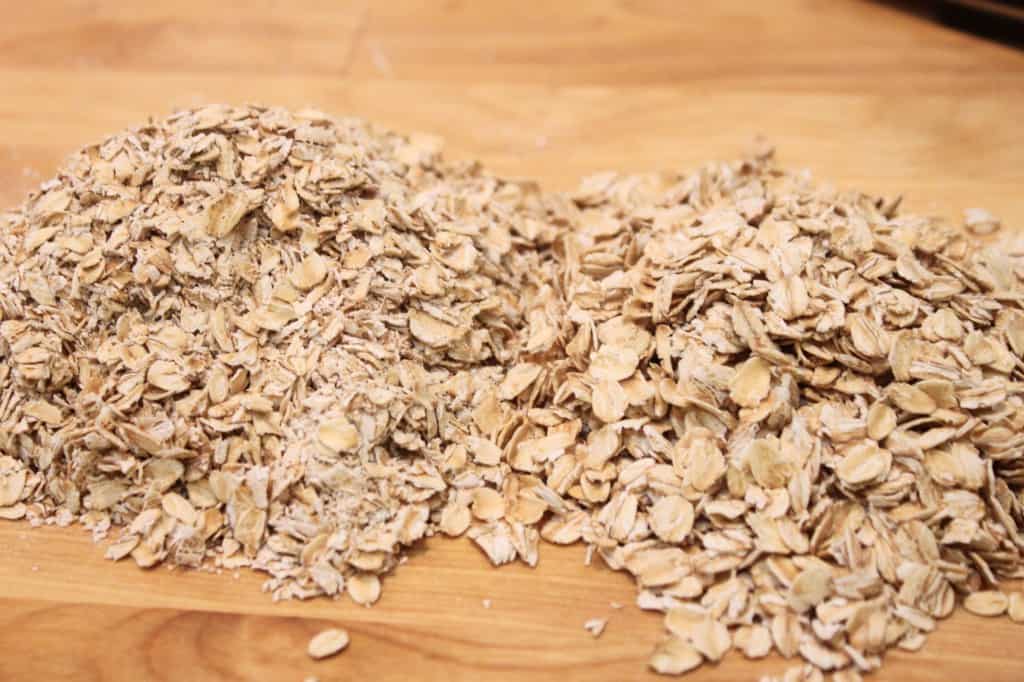 I decided to chop the oats with a knife, I didn't want to put them in a food processor and lose all texture.  I ran the knife over them about ten times. The chopped oats are on the left. I put regular oats on the right for you to see the difference. Sometimes it's the little things that make projects easier, this is one of those times.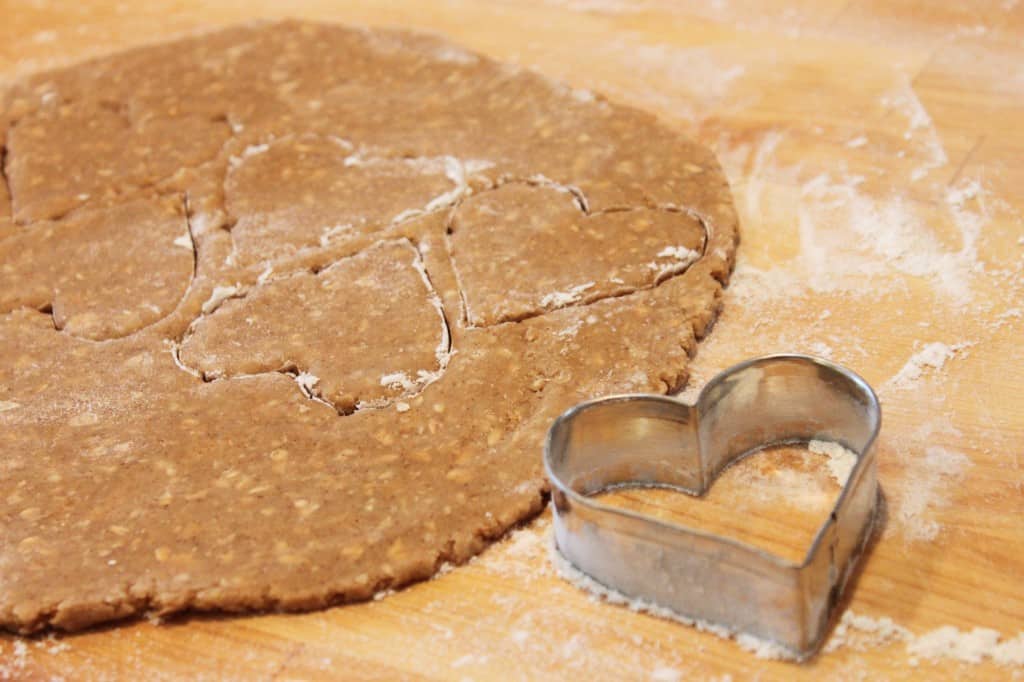 This dough is sticky so be sure to flour your surface well, along with your rolling pin and cookie cutter.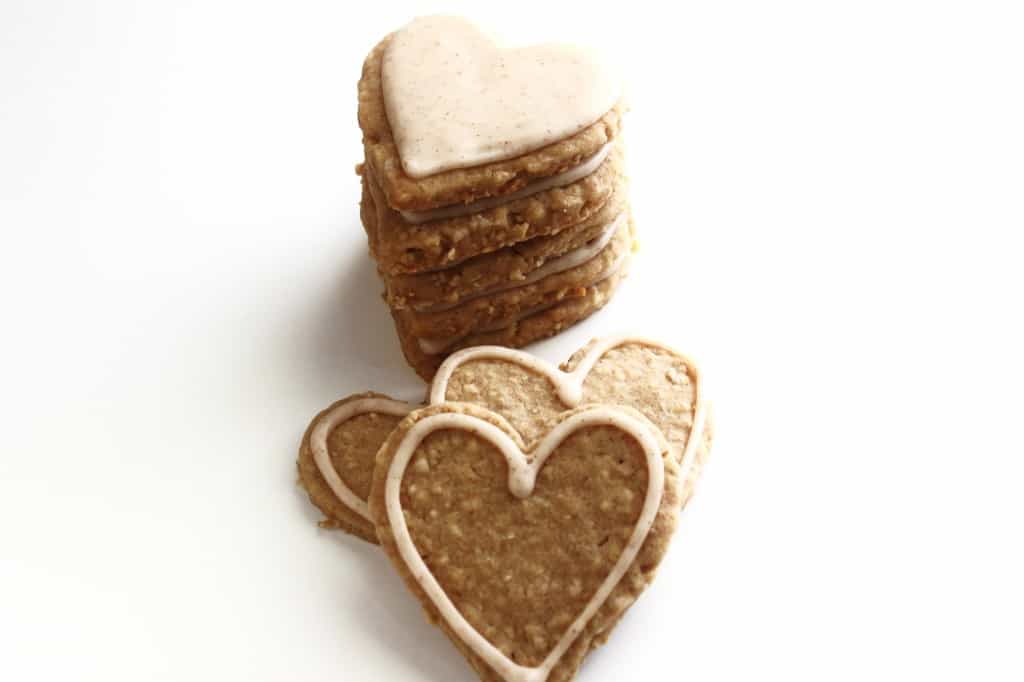 I outlined some cookies for the crazy people who don't like a lot of icing.
There are two printable recipes below, one for the Oatmeal Cut Out Cookie and Another for the icing recipes.
Iced Oatmeal Cut Out Cookies
Chewy Oatmeal Cut Out Cookies with Icing
Author:
Diane createdby-diane.com
Ingredients
1 cup butter
1 cup brown sugar
1 egg
1 1/2 cups flour
2 teaspoons vanilla extract
1 teaspoon cinnamon
2 teaspoons baking powder
1 1/2 cups Old Fashioned Quaker Oats (cut up with knife)
Instructions
Beat butter and sugar.
Add in the egg and mix thoroughly.
Add flour, vanilla, cinnamon, baking powder, and oats to the mixture.
Mix well.
Roll out dough on a well-floured surface with a floured rolling pin.
Cut with a floured cookie cutter.
Place on parchment-lined cookie sheet and bake at 350 degrees.
For 7-9 minutes until just golden.
Makes 4 dozen cookies
Iced Oatmeal Cut Out Cookies
An easy sugar icing to decorate cakes, cookies and other sweet treats with.
Author:
Diane Schmidt Created by Diane
Recipe type:
dessert, icing, frosting, sugar
Ingredients
White Icing
1 cup powdered sugar
1 teaspoon corn syrup
1 teaspoon vanilla
2 teaspoons water
add a drop of white food coloring for extra white opague icing
Cinnamon Icing
1 cup powdered sugar
1 teaspoon corn syrup
½ teaspoon cinnamon
5 drops cinnamon extract
2 teaspoons water
Instructions
Mix sugar, syrup, flavorings and water along with food coloring until creamy. Add a drop at a time more water if needed until you get a smooth consistency.
Pipe icing on cookies with a piping bag with a #4 Tip and fill in the icing so the cookies look smooth.