I'm so glad I had made so much shredded beef,
I love cooking once and making different meals with the main ingredient
I was able to take some of the meat I cooked and cut it into chunks
to make French Onion Soup.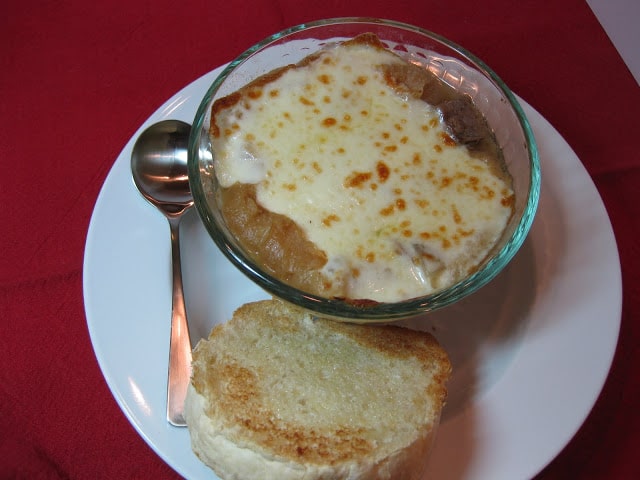 Are you ready for easy french onion soup?
I used the broth I cooked the meat in and added a large sliced onion to it and added the beef chunks
then added 1/2 cup to a bowl
then placed a toasted piece of bread on top
then added another 1/2 cup of soup on top
topped it off with sliced mozzarella cheese
placed it under the broiler to melt the cheese
added had another piece of bread for dipping.
mmm… I love French Onion Soup.
I especially love when it's this easy!