If you've got a sweet tooth and about 1 minute, this will become your new favorite snack.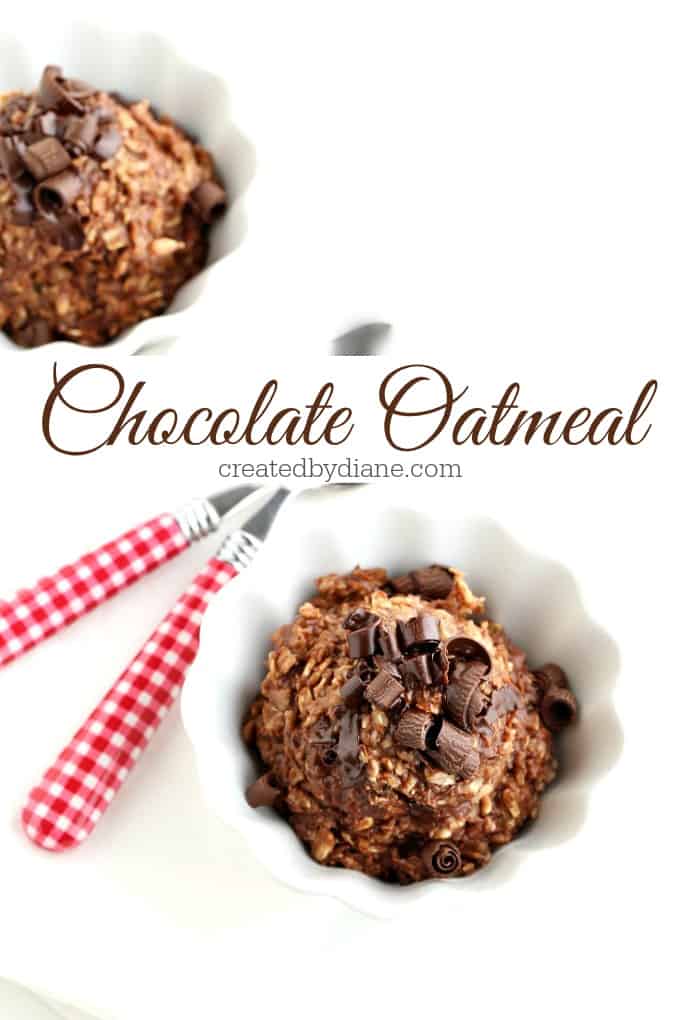 I don't care what time of day it is, chocolate is always the answer.
This chocolate oatmeal recipe is quite unexpected, but it tastes as good if not better than an oatmeal chocolate chip cookie and there s no baking… and it's hot and creamy and ready so fast you'll not only enjoy it for dessert, you'll want to eat it for breakfast too.
This is a cross between chocolate pudding and oatmeal cookies that will have you rethinking how to enjoy oatmeal.
I can't tell you how many times I've made this…
it's great if you want a dessert but don't really want to "make" anything, it only takes a couple of minutes to put together
it's great to start off your day with an indulgent oatmeal that you're not soon going to forget
it'll warm you up on a cold night
Add a scoop of ice cream for a fun treat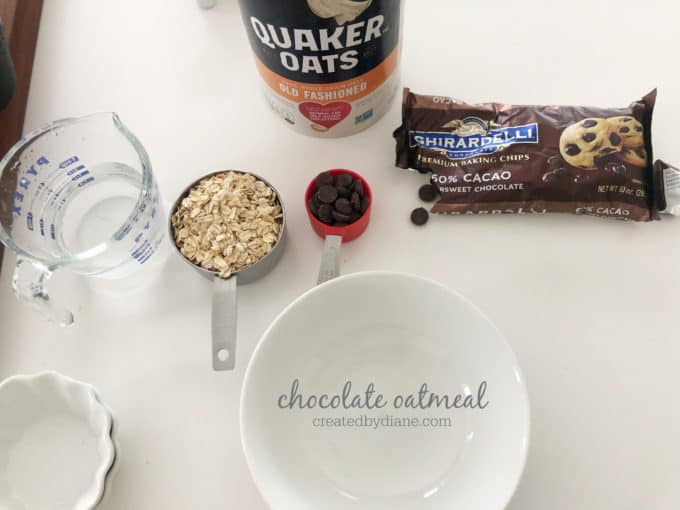 I love dark chocolate and use Ghirardelli chocolate chips, but you can use any chocolate chip you like the taste of.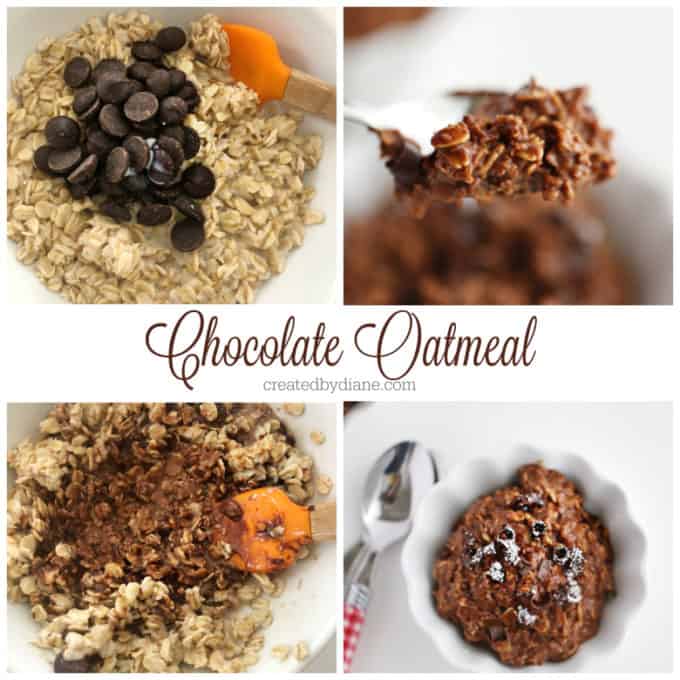 You'll only need a few ingredients:
oatmeal (I use Quaker Old Fashioned Oats)
water
chocolate chips
milk
this is one of those pantry snacks you'll wish you'd made sooner!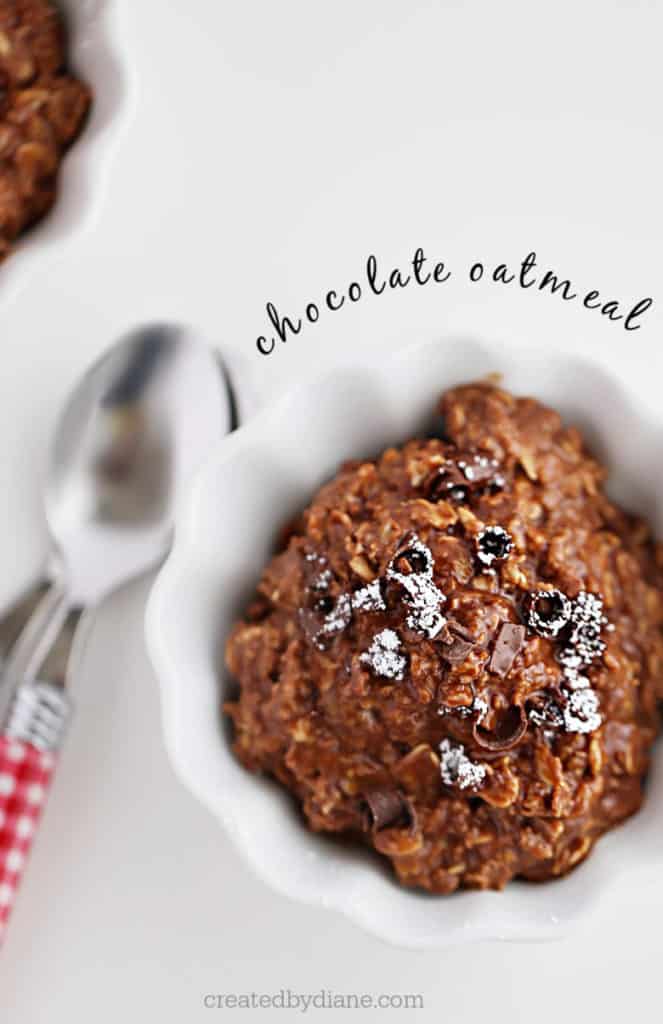 What else can I add to this oatmeal?
Add a rich flavor by adding a tablespoon of butter.
Add some peanut butter flavor, use peanut butter chips or a tablespoon of peanut butter after your stir in the chocolate chips. You can alternatively make peanut butter oats by leaving out the chocolate and use peanut butter for a great protein-packed oatmeal. I love adding a tablespoon of peanut butter and jelly and a pinch of salt to my oatmeal… it's my favorite lunch!
Add some fresh fruit for a fun flavor, strawberries are great with it, so are blueberries.
If you're a fan of coconut, go ahead and add some, it makes it extra rich and delicious.
Want it to look like a fancy dessert add whipped cream, or chocolate curls like I did (they now sell chocolate curls by Nestle in the baking aisle, they elevate any dessert).
If you want to add heavy cream instead of milk go right ahead.
Dust with some powdered sugar for a little extra sweetness.
Add a little butter if you want a richer flavor.
I love OATMEAL, here are some of my other favorites to enjoy
Chocolate Oatmeal
a deliciously creamy chocolate oatmeal treat that is bound to become your new favorite.
Author:
Diane Schmidt Created by Diane
Recipe type:
Breakfast, Dessert
Ingredients
1 cup old fashioned oats (I use Quaker Old Fashioned Oats)
3/4 cup water
2 tablespoon milk/cream
1/4 cup chocolate chips
Instructions
Place oatmeal and water in a microwave-safe bowl.
Heat in microwave on high for 1 minute.
Add chocolate chips and stir until chocolate is melted.
Add milk to make it creamy, stir, and eat.
Notes
optional items to add:
1 tablespoon butter for a richer flavor.
1 tablespoon peanut butter
peanut butter chips