The weather is heating up and there is no better time to try a no-bake cheesecake recipe. I have lots of delicious flavors for you to try. You can make them in a traditional springform pan, or put them in individual jars for a more simplified version, just mix and chill… what can be easier.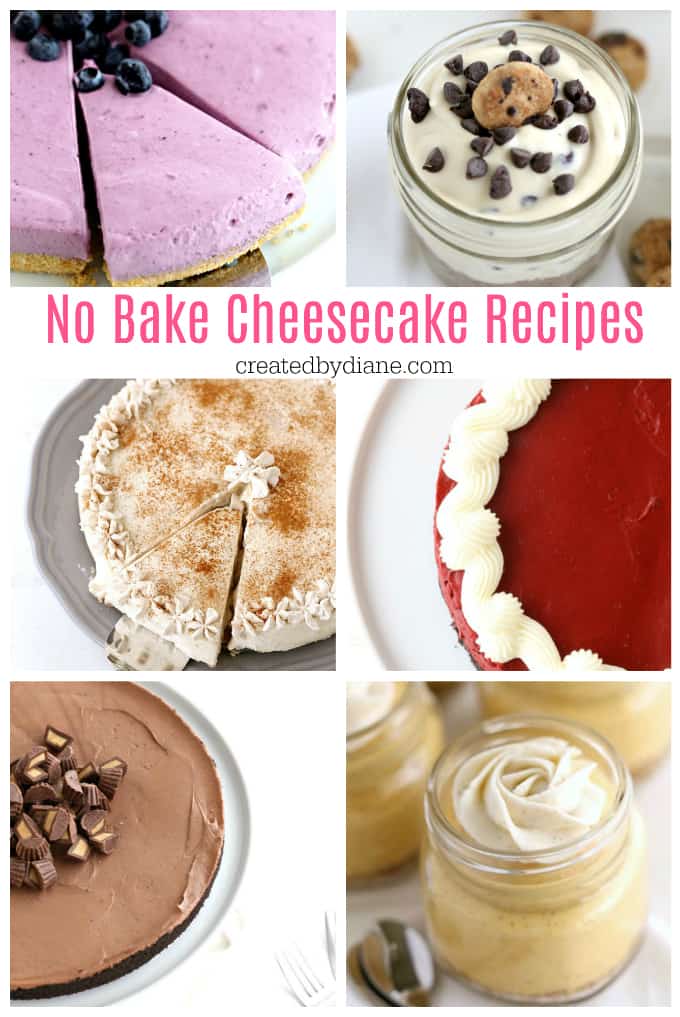 Creamy and delicious… no-bake cheesecake recipes without the use of "cool whip" or other artificial flavors, these cheesecakes have a great rich flavor. These taste WAY better than any box mix or shortcut and use really great tasting ingredients… no cool whip, fake tasting oily ingredients here, just deliciousness.
The only planning you'll need to think of is to make it ahead of time, so it can completely chill, I usually make it the day ahead just to be sure. But depending on what type of pan or container you put it in, you can shorten the chill time.
Like… small jars, they don't take as long to get cold. You can add lids for on the go desserts or leave the lids off if you'll be serving them at home.
I'm not going to lie, JARS are my favorite. No cutting, no portioning out at the last minute, just cute individual servings!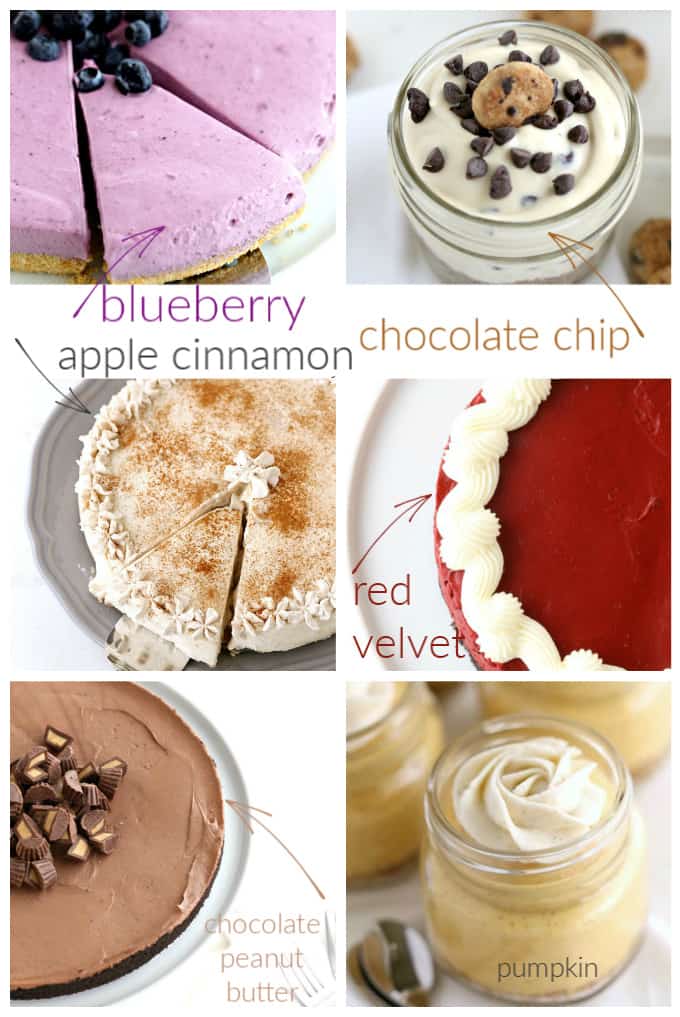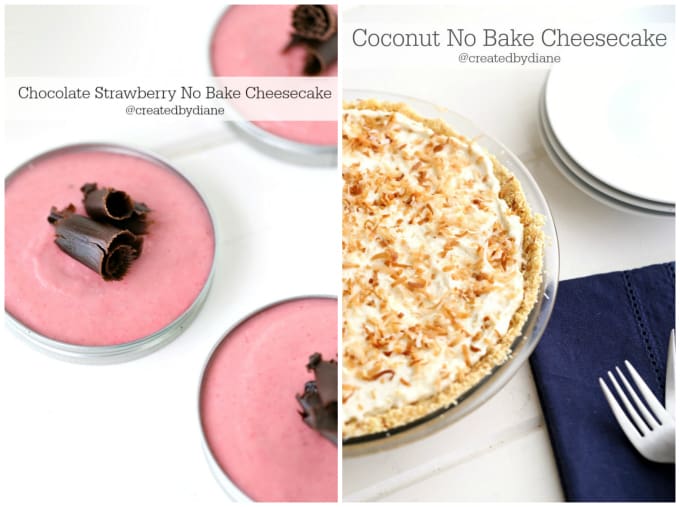 If you like raspberries or blackberries better than strawberries or blueberries just swap out your favorite for what the recipe calls for.