One of the best things about apples is that they are delicious year-round, which makes this sangria a favorite no matter what season it is!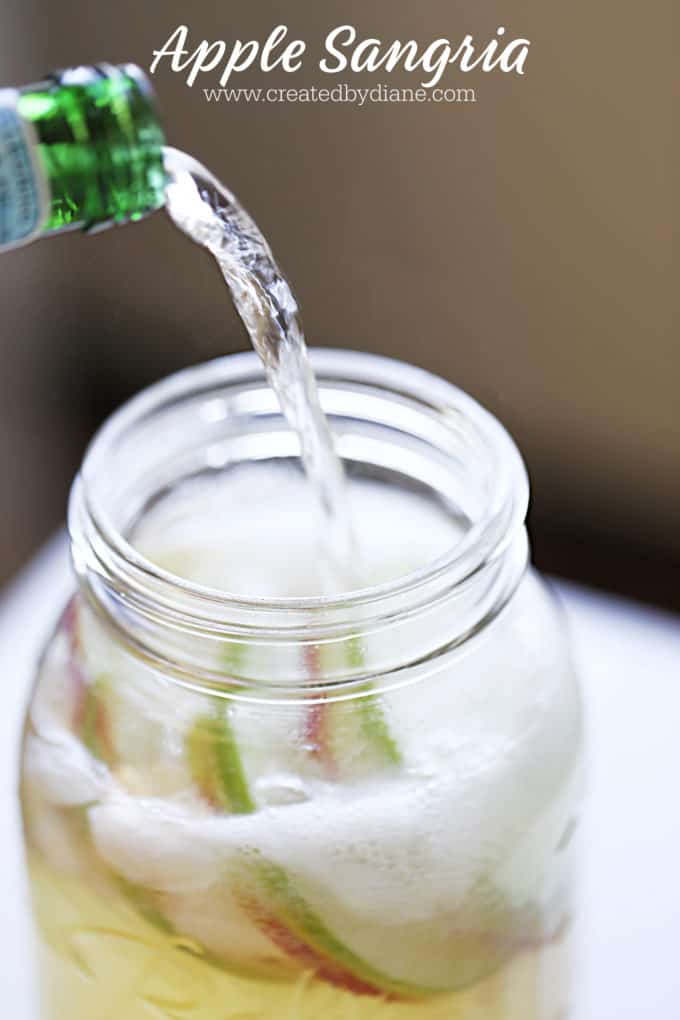 This is perfect for sipping on the weekends, it can be used instead of mimosas, and since I'm a bigger fan of apple cider then I am of OJ.
I'll be making this WAY MORE for brunch and lazing around in the back yard and also I'll be serving this sangria at parties, and great at holiday get-togethers.
Another great thing about this is you can customize it to your liking. I'm a bourbon girl, so I add bourbon to mine if you don't like it simply leave it out. 
You'll add a bottle of white wine, apple cider, seltzer (plain, lemon, or even cranberry is great)
Add slices of apples and you're just about set. Let the sangria sit in the fridge, the flavors blend and just before serving to add the seltzer, or use champagne and want the bubbles, 
You can alternatively dice the apples if you want the pieces smaller if you want it tangy add some lemon slices.
If you're looking for more apple recipes take a look at these: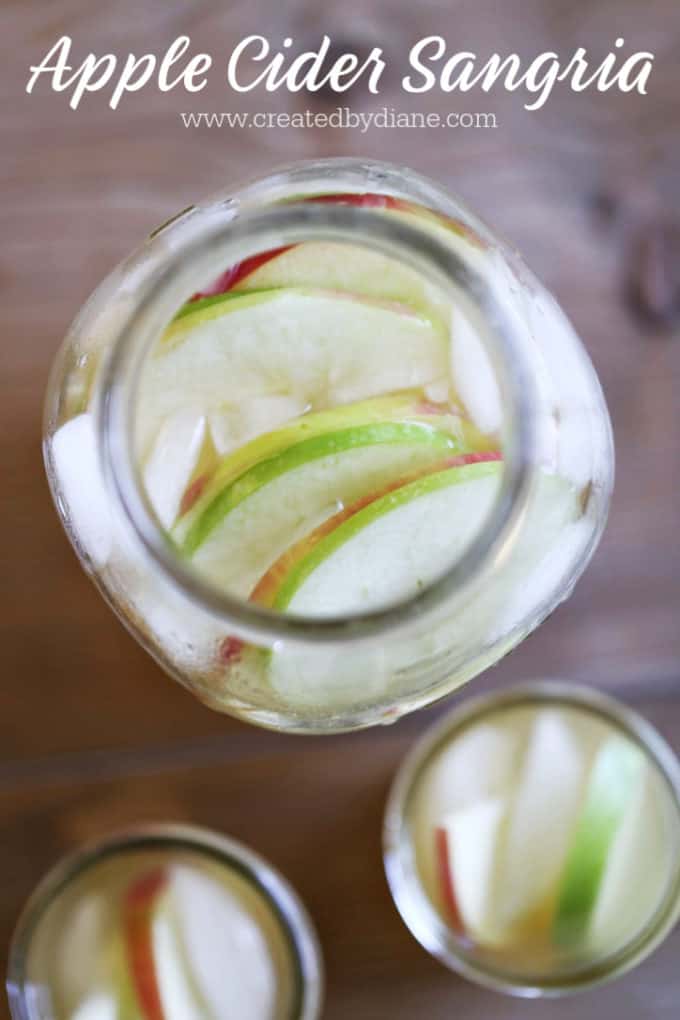 Oh, so many options, I use Apple cider, you can use apple juice if you do I'd recommend a dryer wine as and use good tasting apple juice vs less expensive that has more "other" juice than just apple. You can use Sparkling apple cider for a non-alcoholic version of this sangria, or sub it out for the seltzer (sparkling water). 
Go right ahead and add in some oranges and a cup of orange juice if you want to serve this to the die-hard mimosa lovers.
For me… the apple cider along with wine,  and bourbon were perfect with some seltzer!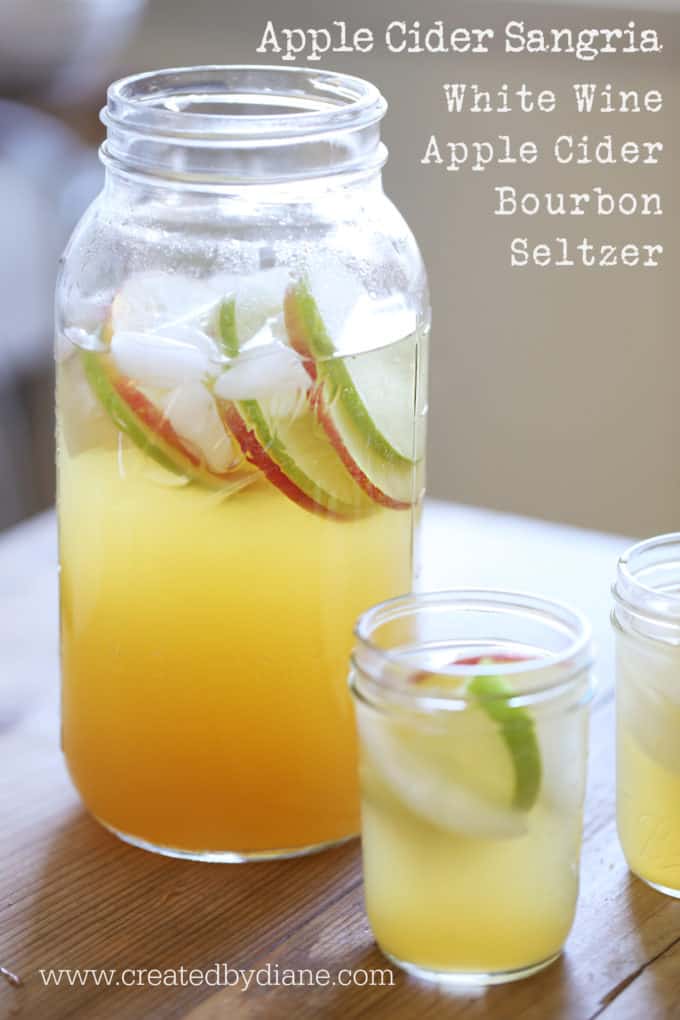 THIS is the jar I use to make my sangria in, I just love canning jars, I like how versatile they are and These gallon-sized jars are so great for many things, making tea, bringing drinks somewhere, they don't spill like so many other drink containers do. I use them to put flowers in, and fill them with candy when I see something I like and want to decorate with something fun!
And these are the "glasses" I served the sangria in.
Apple Sangria
Ingredients
2 apples sliced or cubed ( I used one granny smith and one honey crisp)
1 bottle white wine (any variety you like, I used Chardonnay)
2 cups apple cider
1 cup bourbon
12 oz seltzer (I used plain seltzer, you can use lemon or a flavor of your choosing)
Instructions
In a large pitcher or at least a gallon size container add the apples.
Then pour on the wine, apple cider, and bourbon.
Place the container in the fridge for at least 2 hours, overnight is fine. The sangria should be used by day 3 for the best flavor.
Before serving add ice to the glasses and top off the sangria with the seltzer.
Scoop our an apple slice for each glass, then pour the sangria into the glasses.
Notes
Sangria is customizable to your liking.
If you don't prefer bourbon leave it out if you like things sweeter add more apple cider.
If you want to serve it for brunch you could use this sangria in place of mimosa and add some orange slices and a cup of orange juice.
Q from google?