I'm love sauces, they aren't just great on pasta… this sauce is great on just about everything.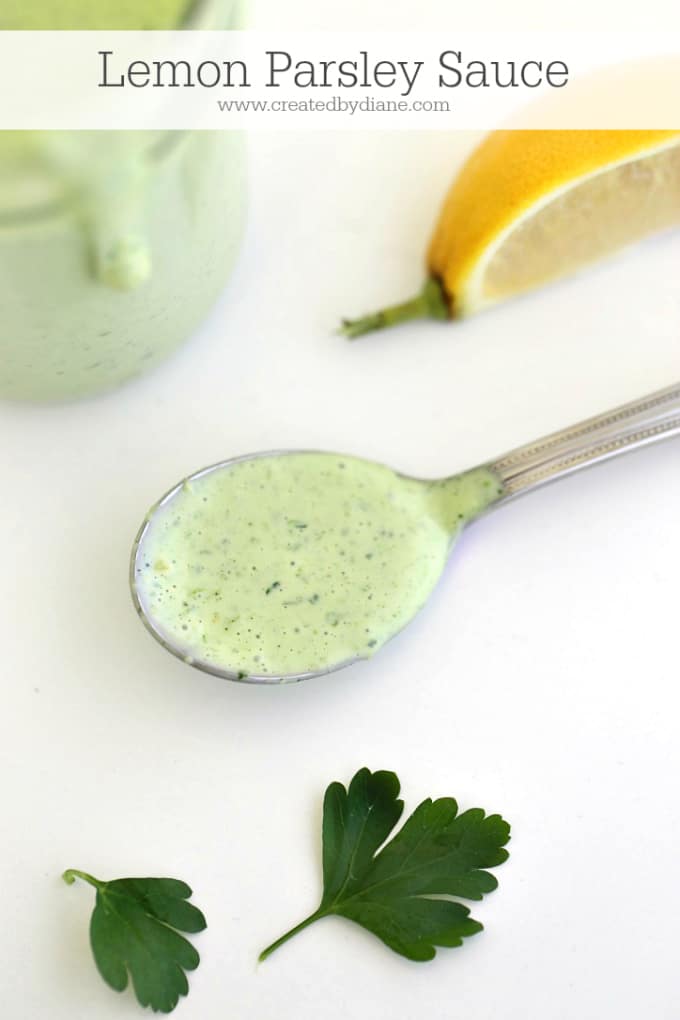 This would be yummy with some pasta, hot or cold, and it's great on veggies as a dip, or salad as a dressing, and really great on chicken, and fish!
I love easy sauces that take only minutes to make.
This keeps well in the fridge for 2 weeks, it never lasts longer than that in my fridge 🙂
I love that it's mild enough where I live to grow parsley year round, it is readily available in the grocery store in the produce section if you're not able to grow it.
Fresh herbs make all the difference, especially in sauces!
I'm a HUGE fan of sauces and these are so yummy too…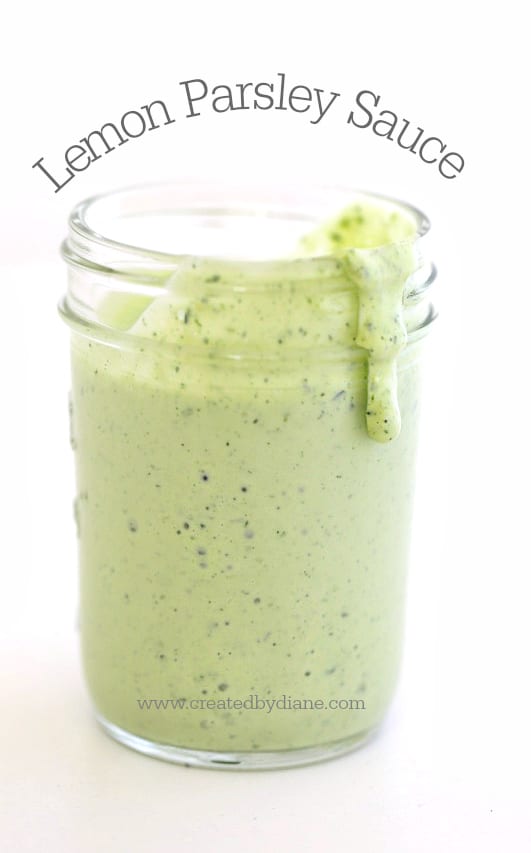 Having some of this sauce in a jar in the fridge is so great, it tastes so fresh and delicious.
I just love the color of this sauce!
I use Meyer lemons when making the sauce, it will be tangier if you use another variety like Eureka, for example, but I'm sure delicious I just happen to love Meyer lemons and use them whenever possible.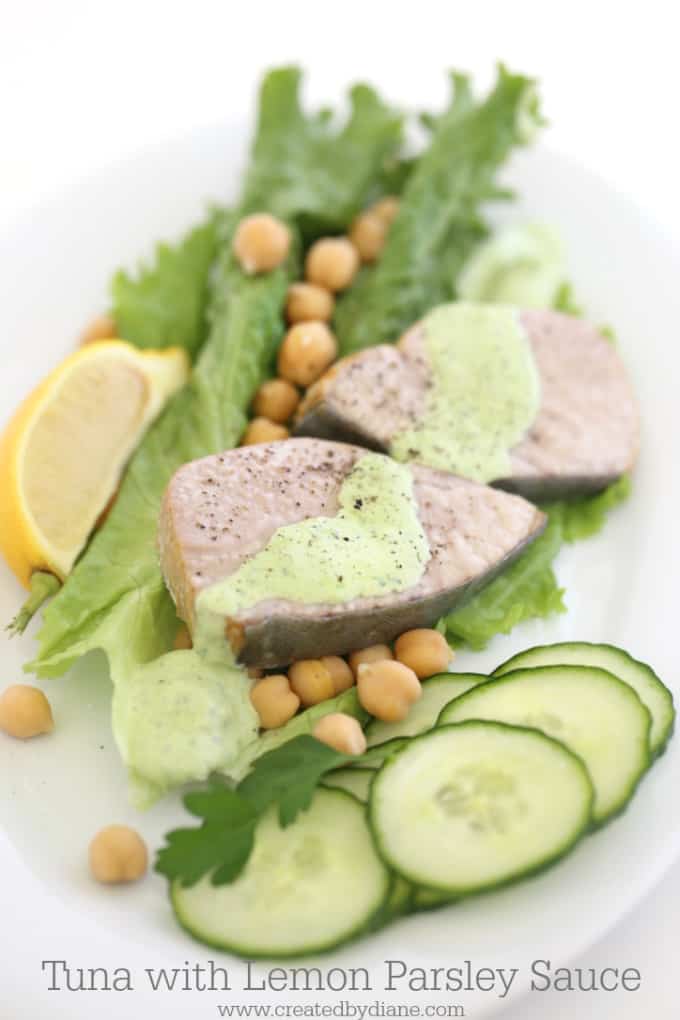 This lemon parsley sauce is delicious over salad, drizzled over cooked vegetables like zucchini, cabbage, cauliflower, and asparagus and also delicious with fish or chicken.
I use this Immersion Blender, and I use it just about every day, smoothies, sauces, and whipped cream… yum! It whips things so quickly and easily and I've had smoothie bullet types of smoothie makers and they've broken, meanwhile, my trusty immersion blender always works and I sure like that!
Lemon Parsley Sauce
Ingredients
1 egg yolk
1/4 cup fresh lemon juice
1/2 teaspoon salt
3 tablespoons fresh parsley
1/2 teaspoon fresh garlic paste/minced
1/2 cup oil
Instructions
In a food processor or in a cup with an immersion blender add egg yolk, lemon juice, salt, and parsley, start blending and add oil pouring slowly into a blender or add oil and place immersion blender and begin mixing and lift up as it blends.