Fresh strawberries are in full swing here in Southern California, I went strawberry picking the other day and scored some real beauties!
Take a look at what I made with some of them.
And be sure to check out my Strawberry Smoothie VIDEO too.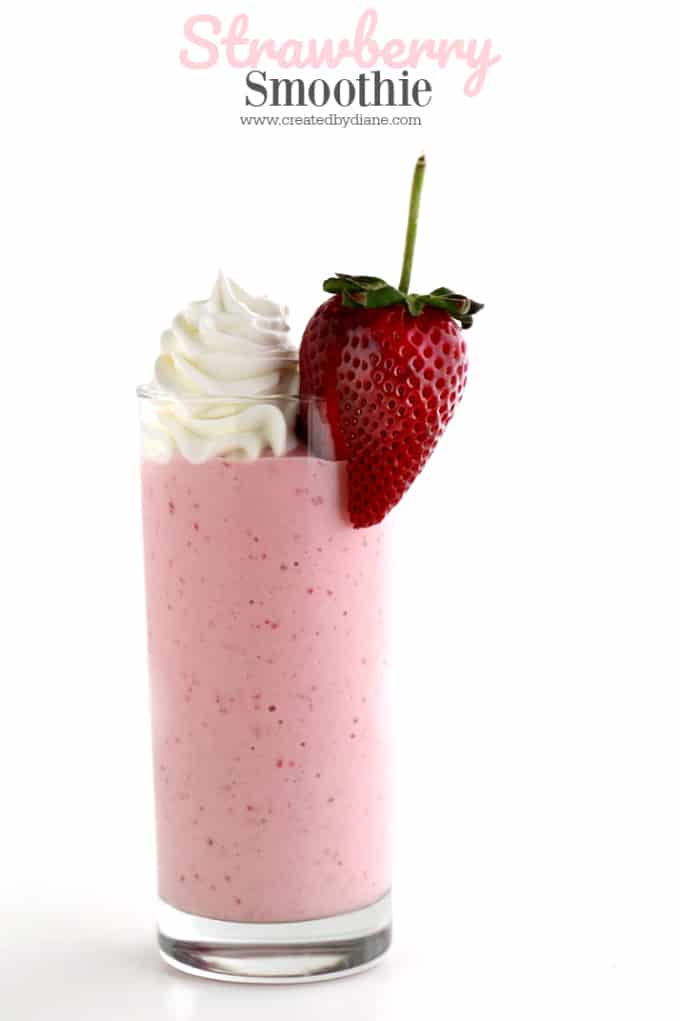 The flavor of the strawberries I picked were so sweet tasting, it was incredible.
To make a smoothie it's often best to use some frozen fruit. Starting off with great tasting fruit is key!
I rinsed, sliced and froze some strawberries, this helps the smoothie stay nice and cold, it helps thicken it and makes if it's possible made the sweet strawberry flavor even better!
I just LOVE strawberries and couldn't resist sharing
 THIS is super cute strawberry tote
And THIS bag
and THIS shirt!
Bring on the strawberries and THIS cup is adorable and one more I think I NEED these BOWLS, how about you?!?
See more of my FAVORITES HERE and my FOODIE FAVORITES HERE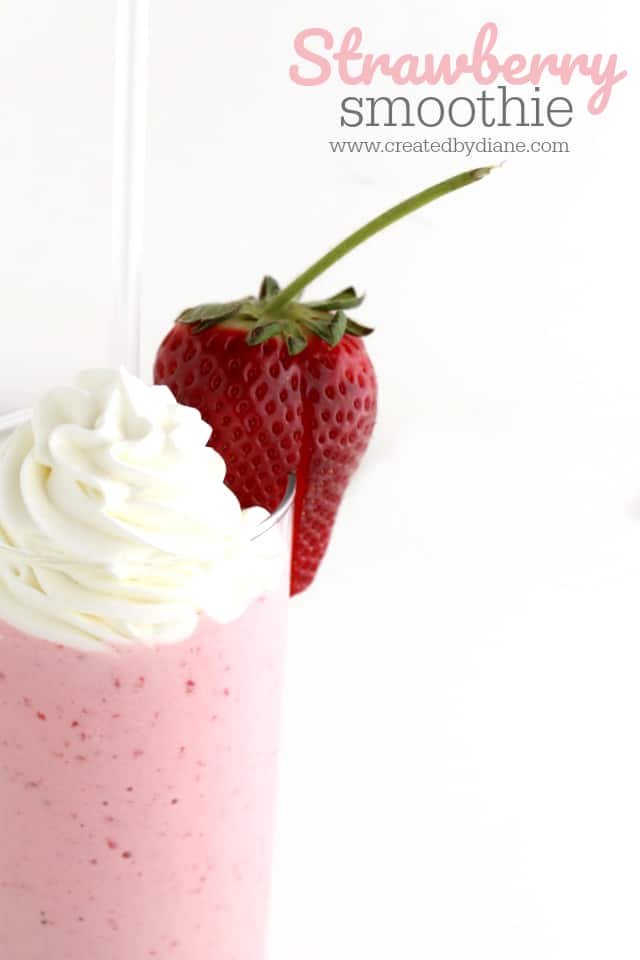 Personally, I love fresh strawberries.
I asked at the strawberry farm what variety of strawberries they grew and there was a whole list she said.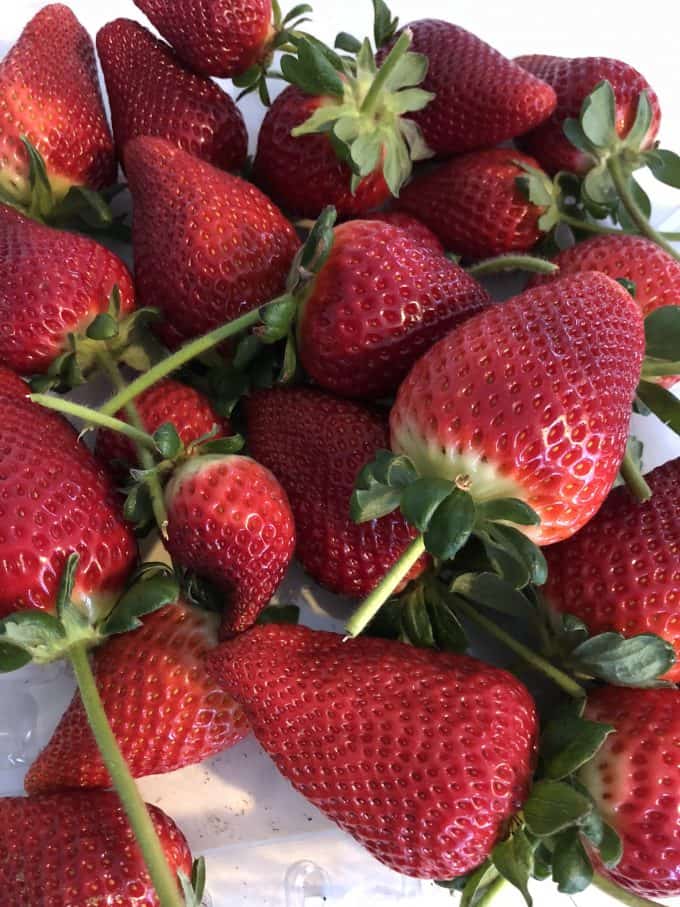 These strawberries were not only amazing tasting some were huge!
For a minute I thought of growing my own, but I don't really have a green thumb, and I don't think I'd be able to do a better job than them at growing them.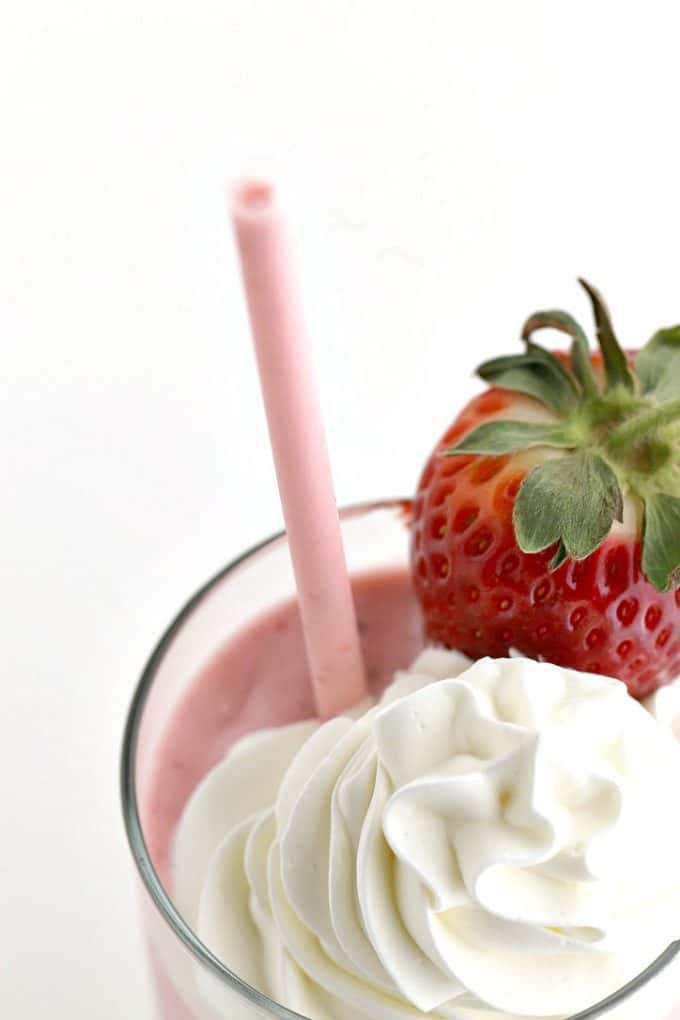 So I'll be going back and picking more soon!
Strawberry Smoothie
A simple and flavorful smoothie made with strawberreis, and eighter bananas or yogurt. Blended smooth to enjoy any time of day, make a great dessert too.
Author:
Diane Schmidt Created by Diane
Ingredients
5 oz. frozen strawberries (about 1 cup)
4 oz. plain Greek yogurt or 4 oz. frozen banana (1 medium banana)
1 cup milk
Toppings (optional)
whipped cream
strawberry for garnish
*if your strawberries aren't sweet enough you may want to add some sugar or favorite sweetener.
**If your fruit isn't frozen add a few ice cubes.
Instructions
Place all ingredients in a blender or cup and use an immersion blender and puree smooth. Add more milk if necessary to get it smooth and be able to blend well if you add all frozen fruit.
Top with Whipped cream and a strawberry if desired.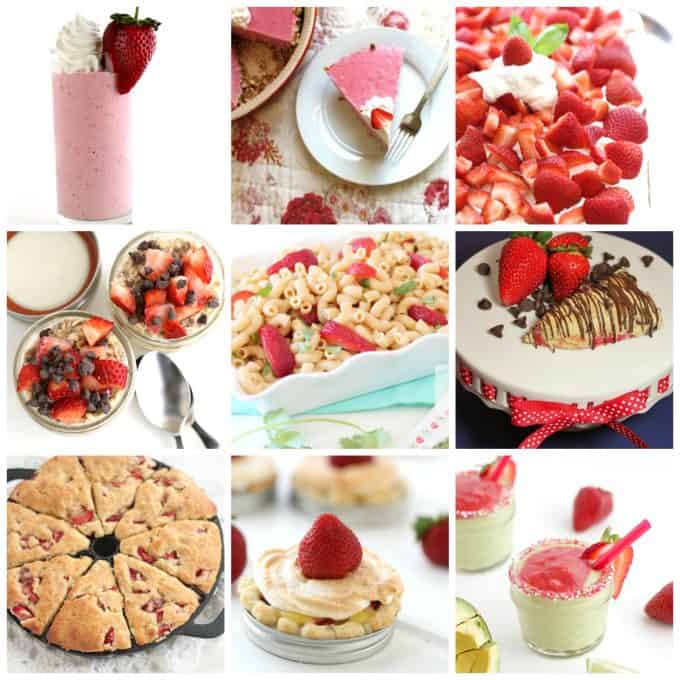 LOOK HERE for more Strawberry Recipes