Fresh baked bread not only smells amazing, it is the one thing that will have everyone running to the kitchen to devour. This easy, no-fail, French Bread recipe is bound to be your new favorite!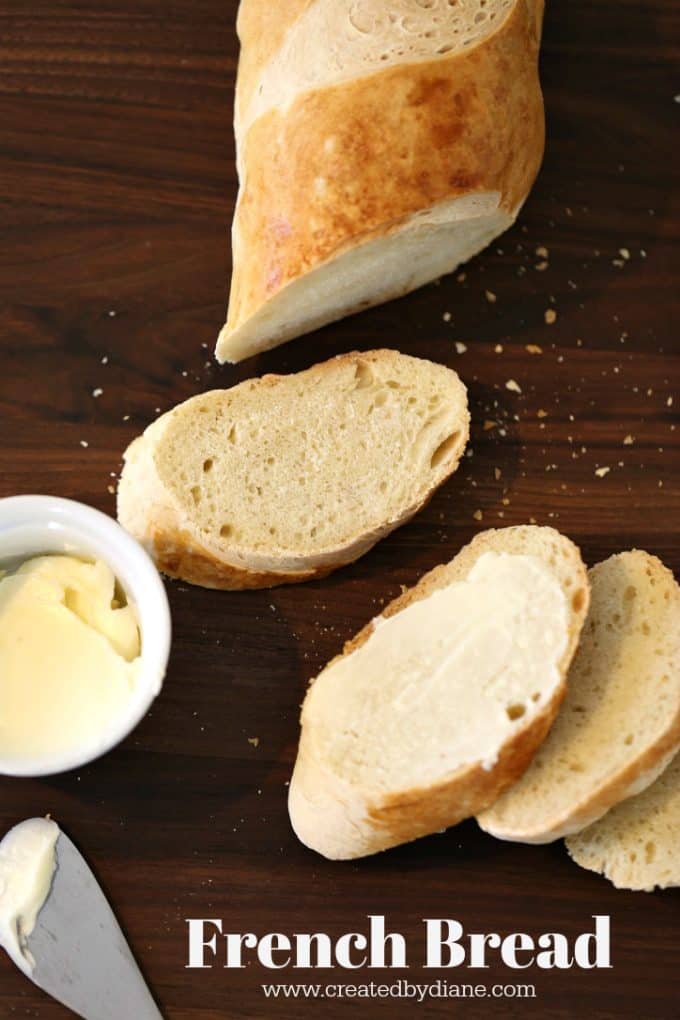 I just love when bread has that great crusty outside and is chewy inside.
And when I tell you I love bread, I really mean I LOVE IT! I have been known to eat two loaves of bread as I'm making dinner.
It does seem crazy, even to me. I might be able to eat my weight in carbs if given the chance.
To me, bread has to have that great flavor!
I've baked many loaves of bread, this is so yummy I can't wait for you to try this recipe.
I ate a whole loaf myself right out of the oven, I had to use an oven mitt to hold it while I cut it, I slathered on some butter and couldn't stop eating it.
Luckily this recipe makes a really nice amount of bread. Four smaller loaves or 2 larger loaves.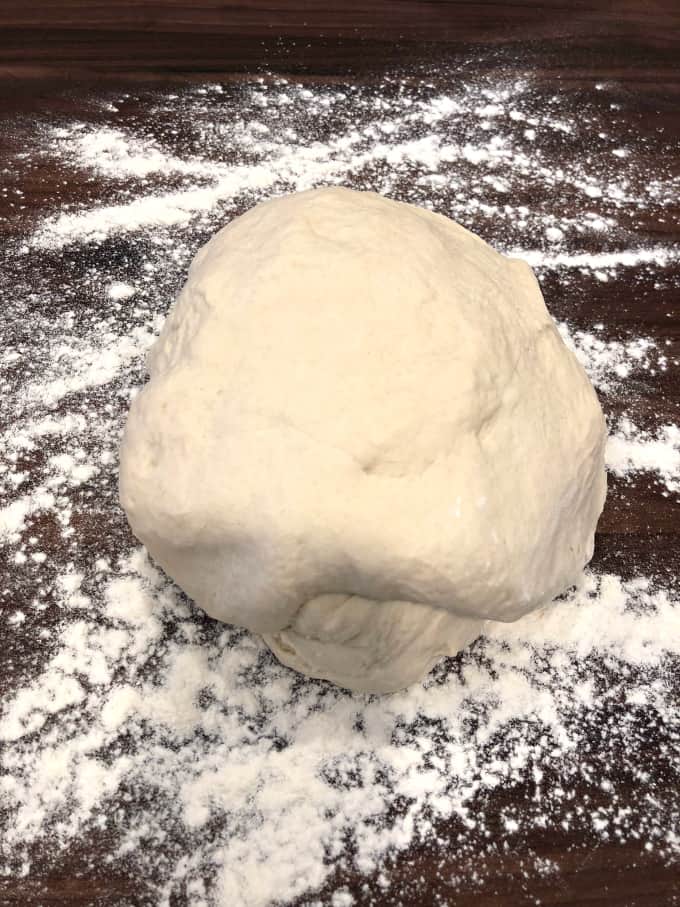 This bread recipe is not hard, it takes a bit of time, kneading every 10 minutes for an hour, but you only knead it two times. So it's really simple.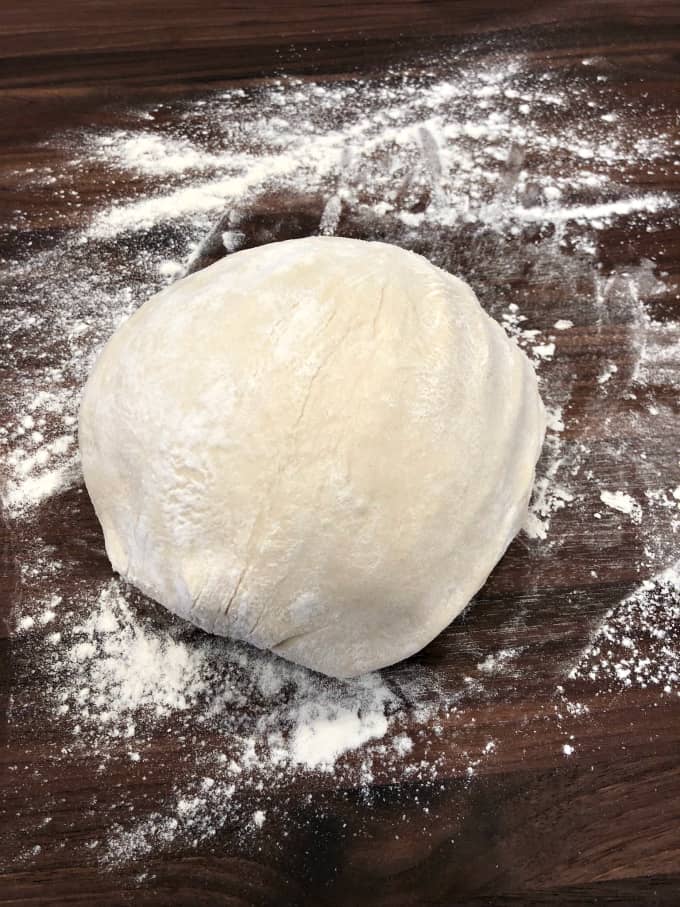 The dough will become smoother over the time as you knead it and the results show in the texture when the bread is baked.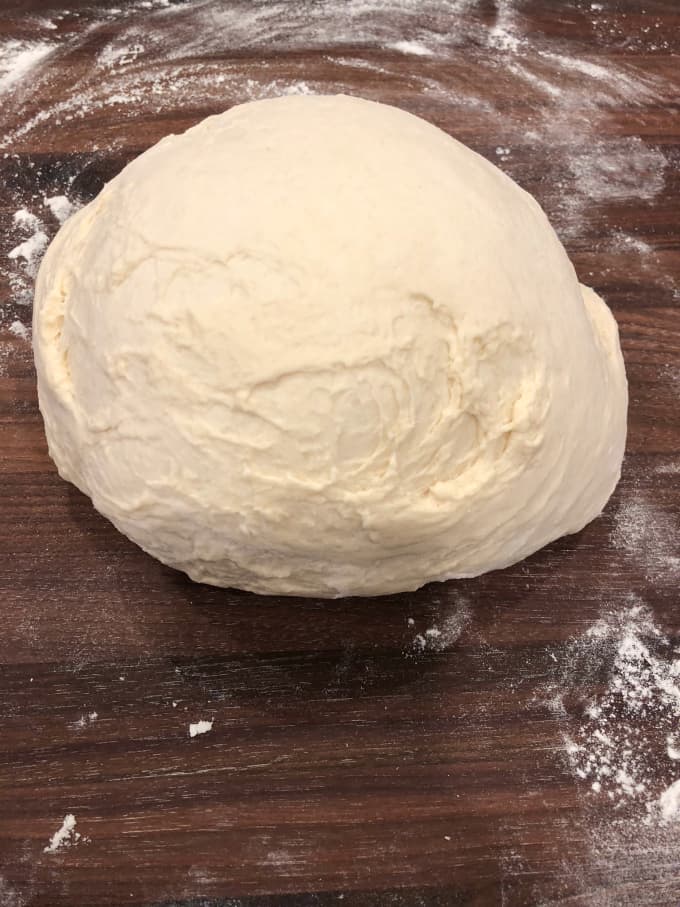 Once the dough has been kneaded properly…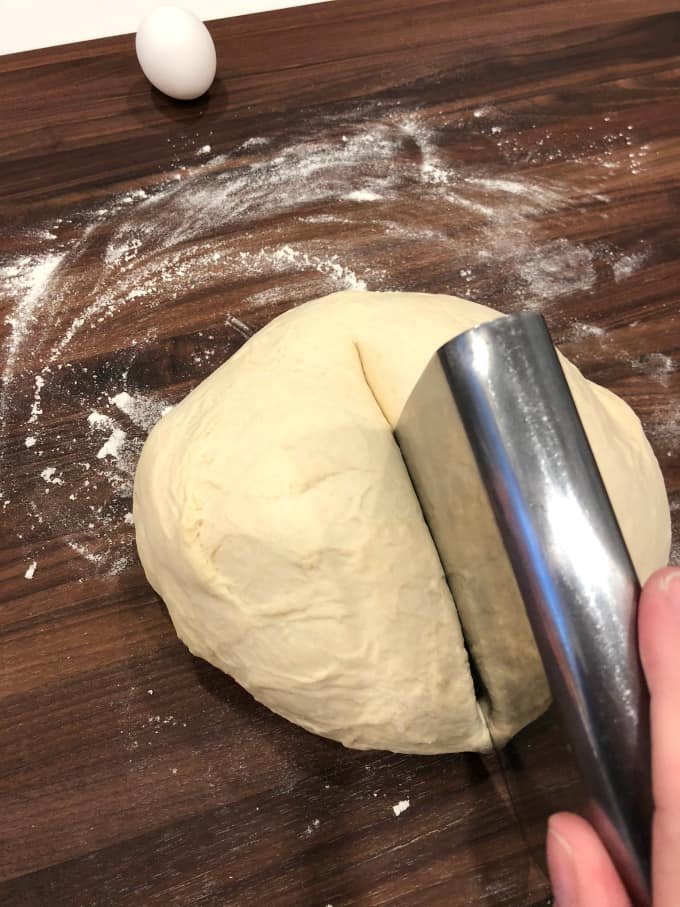 Cut it into the number of loaves you'd like 4 smaller loaves or 2 larger loaves.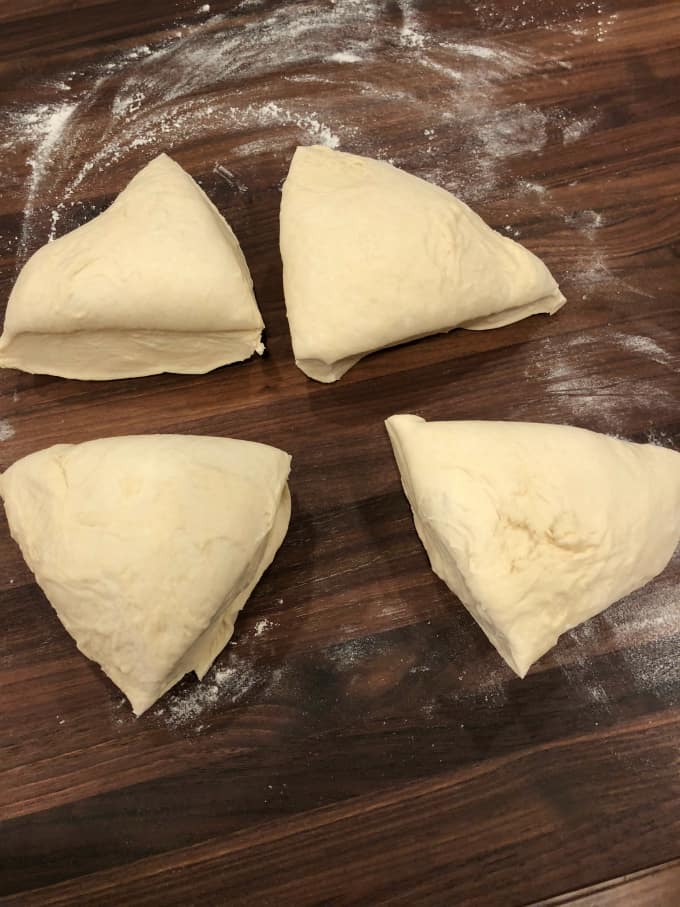 Shape the cut dough into the loaves, brush them with beaten egg white, cut the tops of the loaves,
then let it rest for 30 minutes.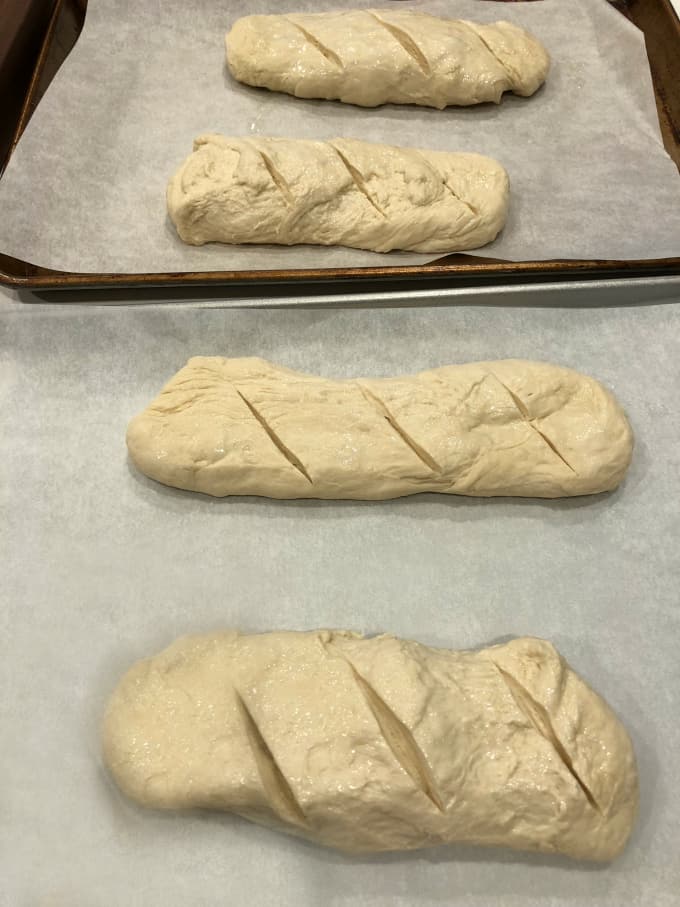 I bake on parchment paper so they don't stick to the baking sheets.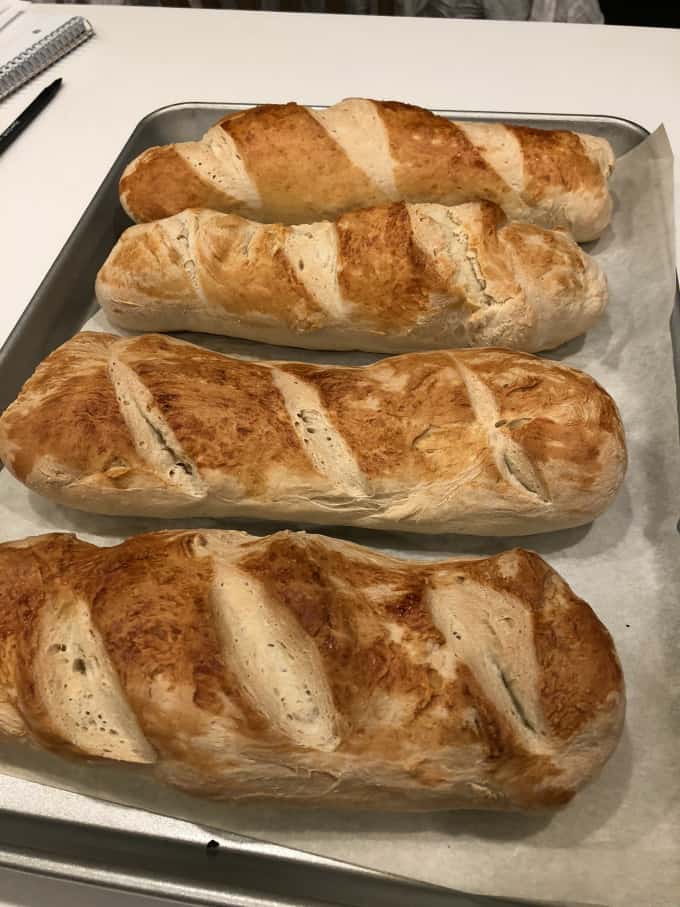 The smoother you shape the bread, the smoother the tops will look when baked.
Personally, I don't care how smooth, I just want to eat all the bread!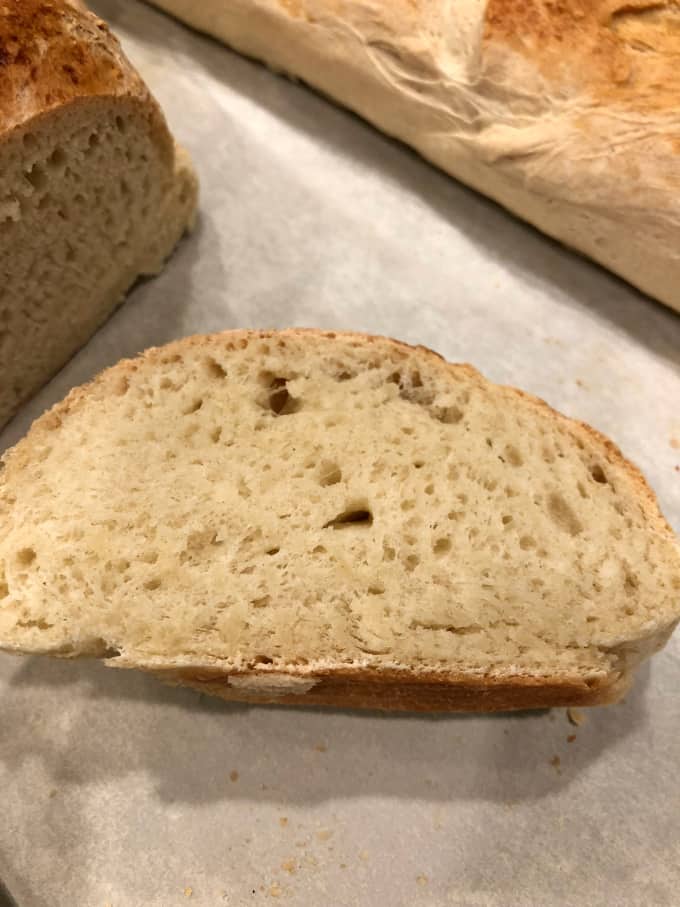 Allow the bread to cool for 5 minutes before slicing or the bread will be doughy inside, yes it's hard to wait, just get your knife and butter ready!
Don't wait any longer, get started baking bread now… and you'll be enjoying bread in 2 hours.
NOW, if you want something really delicious to make with your french bread…
turn it into a meal try a French Bread Pizza, or this BBQ French Bread Pizza, so yummy!
French Bread
Ingredients
1 1/2 tablespoons instant yeast (instant or rapid rise)
1/2 cup water (120°-130°)
1 1/2 tablespoons sugar
2 cups water
1 1/2 tablespoon oil
2 1/4 teaspoons salt
6 cups all-purpose flour
1 egg white, beaten
Instructions
In a large bowl (I use the metal bowl of my mixer) add yeast, 1/2 cup of warm water, and sugar.
Let this proof for 10 minutes. The yeast will bubble and begin working its magic.
Add 2 cups of water, oil, salt and 3 cups of flour and mix until the flour is incorporated.
Then add the other 3 cups of flour gradually.
Knead the mixture for 5 minutes (by hand on in a mixer)
Turn out dough on a floured surface.
Knead every ten minutes two times for the next hour.
Cut the dough into 4 pieces for smaller loaves or cut in half for larger loaves.
Place dough onto a parchment-lined baking sheet.
Brush with beaten egg white.
Cut the loaves of bread diagonally 3 times on each loaf.
Let the dough rise until it's doubled in size for about 30 minutes.
Bake at 425° for 10 minutes, then bake at 375° for 20 minutes. (check loaves that are larger, you may need to add 5 minutes. You can often tell by the outside color or remove a loaf and slice it)
Allow bread to cool for 5 minutes for best results for slicing (if you can wait that long)
If you love making bread and want a really EASY Artisan Bread Recipe that requires NO-KNEADING you'll love this recipe, the dough rises overnight so it's really a hands-off recipe that anyone can make. You simply put the ingredients together and mix them, then let the dough rise overnight, then bake it the next day. The outside is crusty and it has that great chewy texture inside.
From simple sandwich bread to snacking and everyday bread check out my 2 loaves of white or wheat bread recipes with homemade butter recipe too.