Making Bread and Butter is actually easy and FUN! There are many times when you may want to make bread and butter.
When the stores run out… when you are stuck at home for any number of reasons,
hot bread out of the oven… nothing better!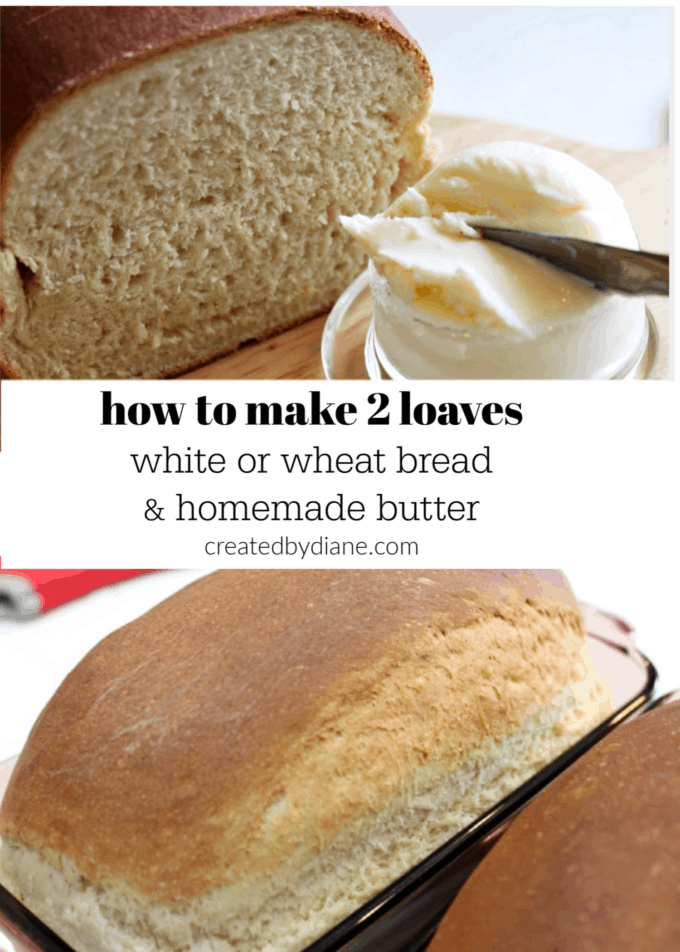 I was jumping up and down at the results of my bread and butter making day!
And couldn't wait to share them with you.
I made a basic white bread. Perfect for ANYTHING!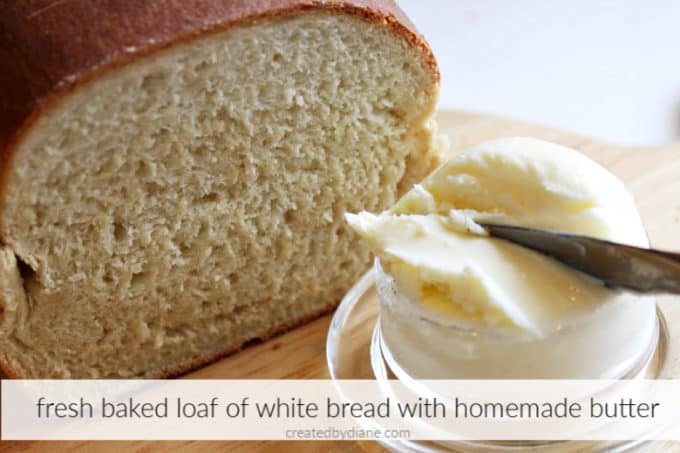 Slicing and eating,
making sandwiches…
You name it!
 I LOVE butter!
I  had no idea how simple it would be to make I had lots of fun, telling everyone I MADE it!
I felt like a kid all day…I made bread and butter…
I made bread and butter!!!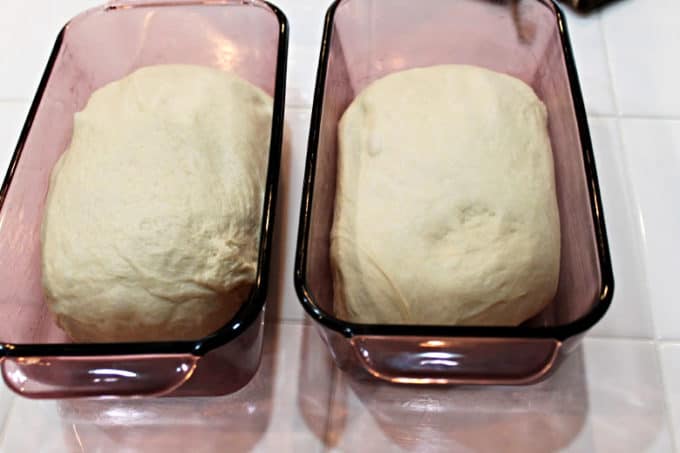 When it was still warm from the oven and I was slicing off pieces, I even called over to a neighbor to come and get some.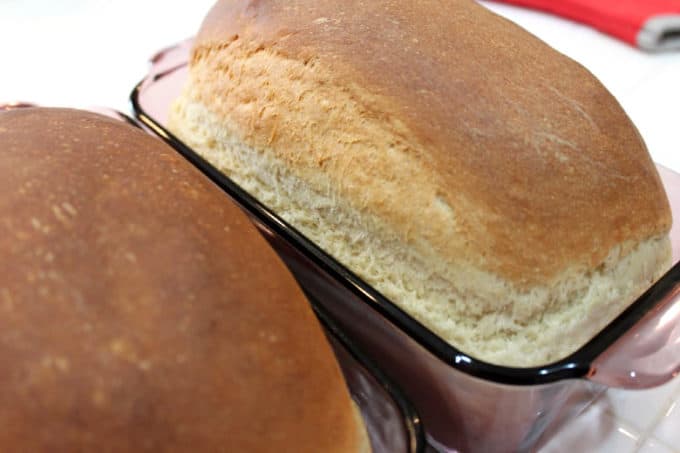 He enjoyed it as much and my family and I did.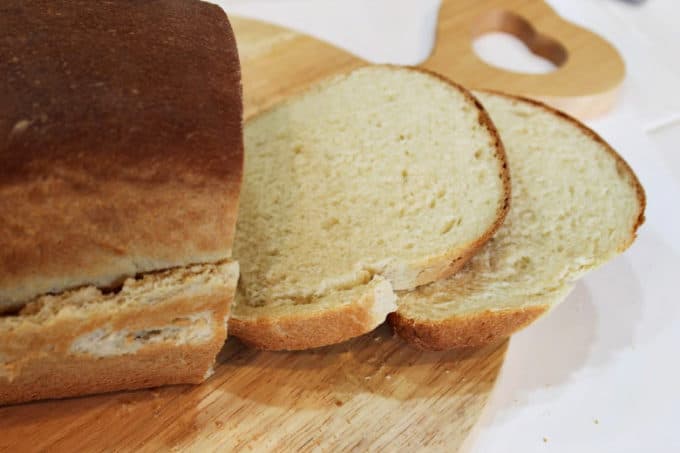 Now all I wonder is what took me so long to make it.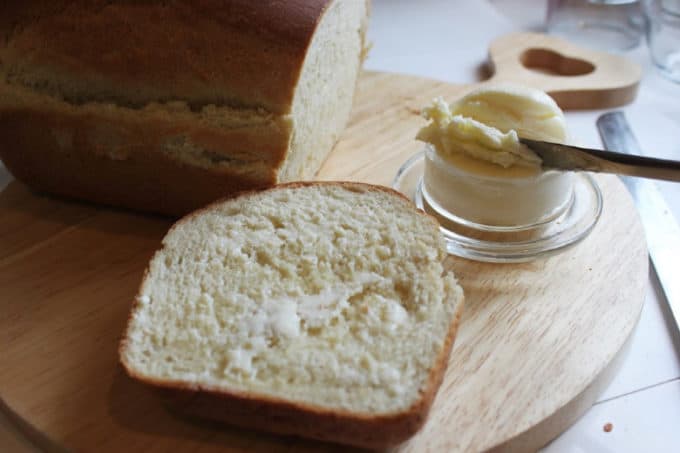 The bread recipe makes 2 loaves, and the butter recipe makes 1/2 cup butter.
White Bread
basic white bread, so delicious, easy to make and great for snacking, sandwiches and making french toast. The bread from start to finish takes about 2 hours total time.
Author:
Diane Created by Diane
Ingredients
6 cups all-purpose flour (if you want to make wheat bread use 2 cups of whole wheat flour and 4 cups all-pupose flour)
3 tablespoons sugar
2 (4-1/2 tsp.) envelopes rapid rise yeast
2 teaspoons salt
1-1/2 cups water
1/2 cup milk
2 tablespoons butter
Instructions
Grease 2 loaf pans (8-1/2 x 4-1/2).
In a large bowl, combine 2 cups flour, sugar, yeast, and salt.
Heat water, milk, and butter until very warm 120°-130°F.
Stir that mixture into the flour mixture.
With a mixer beat 2 minutes on medium speed.
Stir in 1 cup flour; beat at high speed for 2 minutes, scraping the bowl to incorporate everything.
Stir in enough remaining flour until the dough is soft.
Knead on a lightly floured surface until smooth and elastic, about 8 minutes.
Cover the dough and let it rest for 10 minutes.
Next, divide the dough in half.
Roll each half to 12 x 7-inch rectangles.
Beginning at the short end of each rectangle, roll the dough up tightly.
Pinch the seams and ends to seal.
Place the dough with the seam sides down in the prepared pans.
Cover with a towel and let the dough rise in a warm place until doubled in size, about 45 minutes.
Bake at 400°F for 25 to 30 minutes.
Check with a toothpick.
Remove from pans; cool on wire rack about 10 minutes, then slice and serve.
homemade Butter
learn how to make butter from heavy cream
Author:
Diane Created by Diane
Ingredients
16 ounces of heavy cream, chilled
1/2 teaspoon salt
Instructions
In the bowl with a mixer add the heavy cream and mix on high.
Whip it with a whisk attachment until it turns to whipped cream, then keep mixing.
This will take about 3 minutes.
The cream will separate and look like scrambled eggs, then keep beating and then the water will separate from the butter and the liquid is actually buttermilk.
After the buttermilk forms, remove the bowl from the mixer and fill bowl with cold water.
With your hands, you will now squeeze the butter together to form a ball, keep forming it under cold running water, this will remove any tangy buttermilk.
When the water runs clear, place the butter into a glass dish or wrap it in parchment paper.
for other bread and butter recipes be sure to take a look at my