Don't you just love the smell of fresh baked muffins?
They are perfect for breakfast or dessert.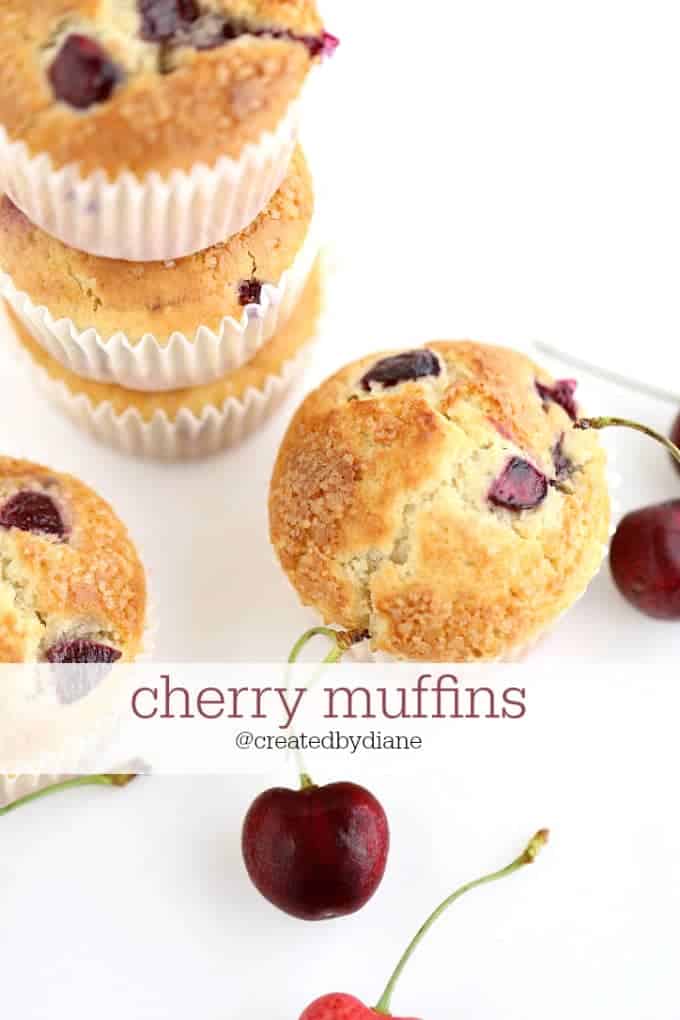 I LOVE fresh cherries adding them into a delicious muffin is just ONE of my favorite ways to enjoy them.
I've made many cherries recipes…
take a look at my Cherry Lime Curd, Cherry Syrup, Cherry Italian Cream Soda, Cherry Margaritas and Cherry Scones.
I add a bit of turbinado sugar to the tops of the muffins before baking, I love a little crunch on top of muffins.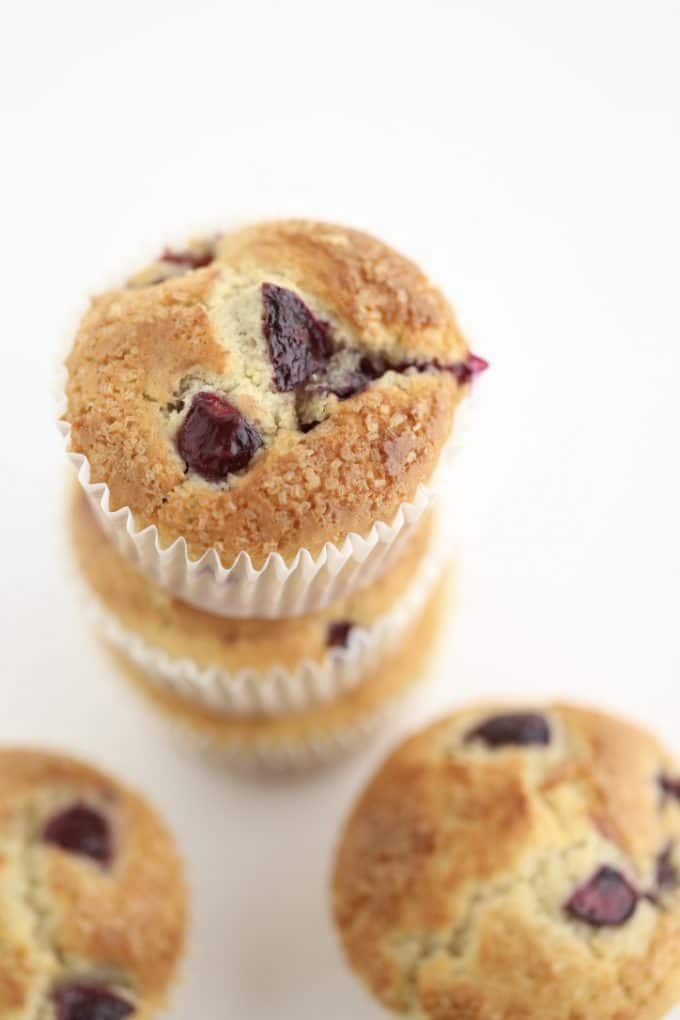 Fresh baked muffins are great to bring to new neighbors, a delicious thank you, or to bring to someone on the weekend to enjoy with a cup of coffee. They are great to serve at brunch too.
Really there is no wrong time for muffins!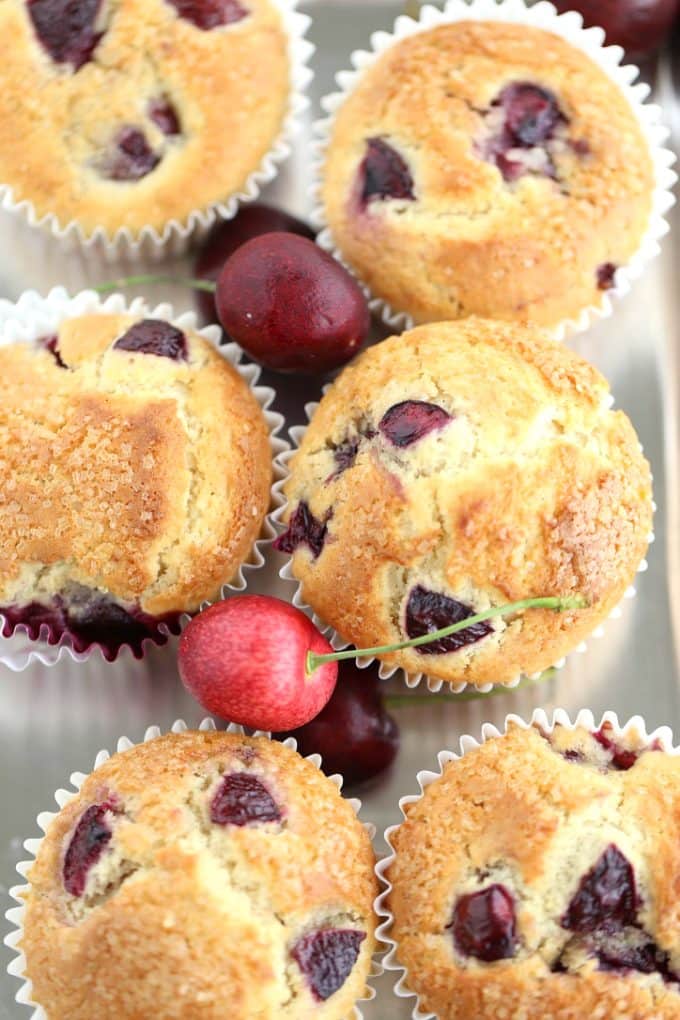 Don't wait to grab a bag of cherries and get baking!

Cherry Muffins
Ingredients
2 cups flour
1/2 cup granulated sugar
2 tablespoons brown sugar
3 teaspoons baking powder
1 teaspoon salt
1 egg
1 cup milk
6 tablespoons butter, melted
1 tablespoon oil
1 teaspoon vanilla bean paste (or vanilla extract)
2 cups fresh cherries (pitted and cut in half)
2 tablespoons turbinado sugar for top of muffins
Instructions
Place flour, granulated sugar, brown sugar, baking powder, and salt in a large bowl and whisk these items together really well so they are completely combined.
Mix in egg, milk, butter, oil, and vanilla.
Stir in cherries.
Place 3 tablespoons of batter into a muffin pan lined with paper liners.
Top the batter in each cup with some turbinado sugar.
Bake at 425 for 25 minutes.