If you've had an Italian Cream Soda then you already know how delicious they are, if you haven't you are in for a REAL treat!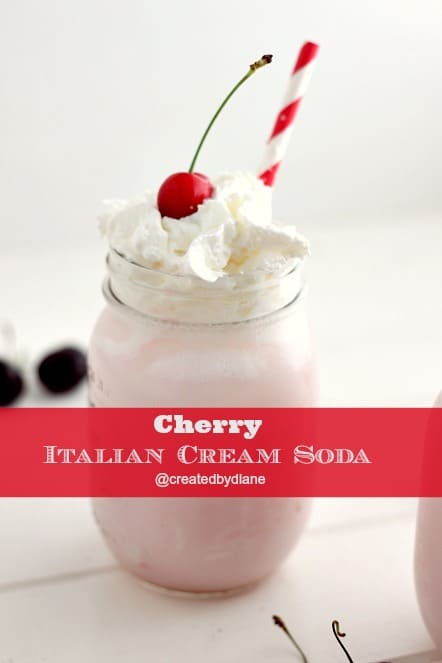 Fresh fruit elevates this drink to a whole new level!
This is my new favorite SUMMER DRINK and I couldn't wait to share it with you,
it's pretty and pink and the flavor is slightly sweet, a little creamy and refreshing all at the same time and of course it has whipped cream and a cherry on top, as all good drinks have.
I recently posted how to make Cherry Syrup Recipe 
It only takes a couple of minutes to make and believe me it tastes so great you wouldn't even think of buying some artificially flavored cherry flavored syrup. As I'm thinking of it now, I may even freeze a batch or two so I can enjoy it all year long.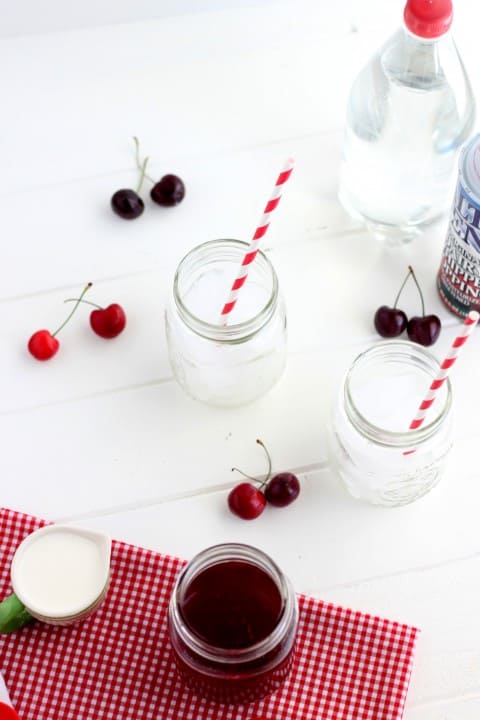 Italian cream sodas like old fashioned fountain drinks with fruity flavors and fun updated varieties.
So, after you make the cherry syrup, gather up some glasses with ice, heavy cream, sparkling water, whipped cream and some cherries for the top.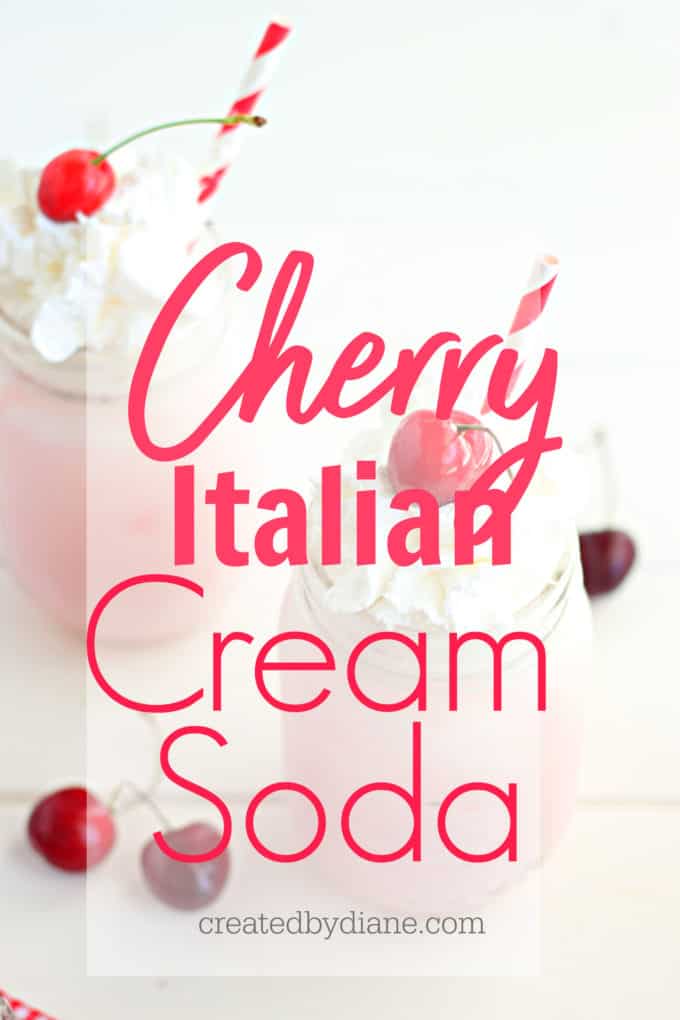 In minutes you will have this pretty and delicious drink, be sure to have plenty of the ingredients….I've been making these for DAYS!
I look forward to cherry season every year.
Stay tuned…
I will be sharing more cherry recipes soon!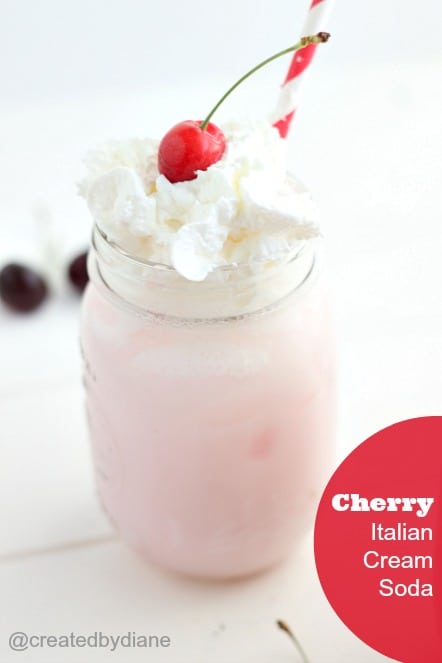 How to make Cherry Italian Cream Soda 16 oz serving
Ingredients
ice
sparkling water
heavy cream or milk
fresh cherry syrup...you will find my recipe for CHERRY SYRUP here
whipped cream
Instructions
fill glass with ice half way
pour in 2-3 tablespoons cherry syrup (depends on how sweet you prefer)
give it a stir
add in a tablespoon of heavy cream/milk
pour in the sparkling water
top with whipped cream