Oatmeal cookies, coconut cookies… love them both. Combine them together, and SHAZAM, we've got something oh-so-delicious!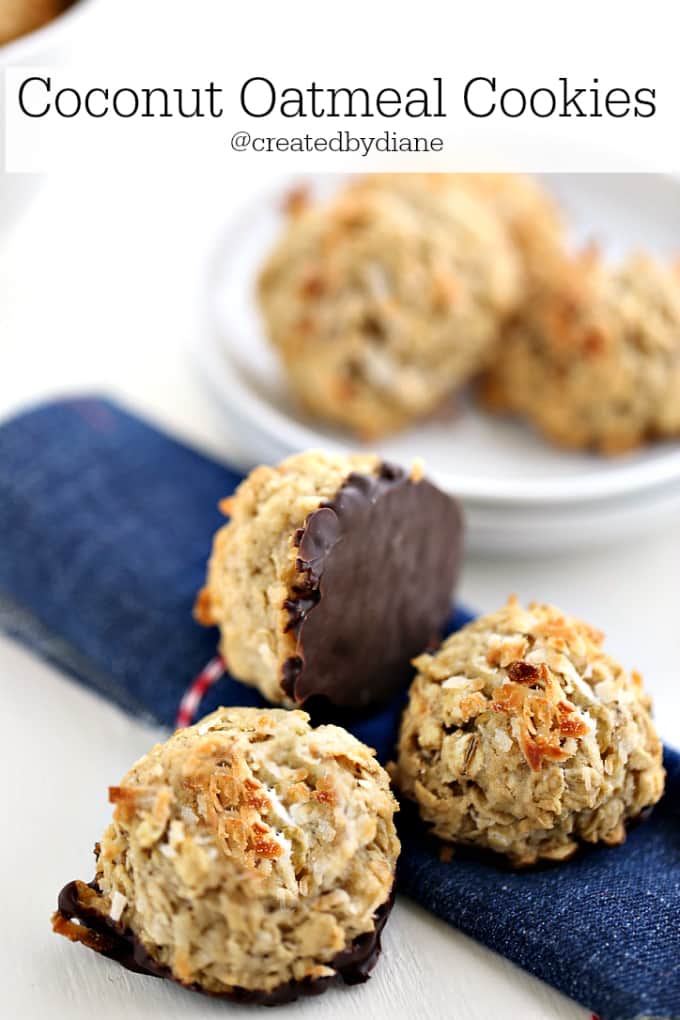 I've always been a fan of oatmeal,
both for breakfast and in baked goods
 A bowl of oatmeal in the morning is hearty, comforting, filling… substantial.
Oatmeal imparts a distinct, desirable flavor and texture to every recipe, and oatmeal cookies are one of my favorites… and I know I'm not the only one.
They certainly have a long-standing tradition for being popular worldwide since oatmeal first showed up in cookie form in Scotland in the late 1800s. They knew a good thing when they tried it.
Oatmeal cookies are so popular that April 30th is National Oatmeal Cookie Day!
Oh, and I adore coconut confections, too… pies, cakes, cookies, I love them all.
Try my Apple Cinnamon Oatmeal Smoothie, or my Banana Maple Oatmeal Cookies or my Oatmeal Cupcakes with Cinnamon Sugar Frosting.
So what is it about this combination of hearty oats and tropical coconut that is beyond tasty?
And check out these Coconut Lime Scones, Luau Ice Cream or Pink Coconut Cake.
I guess it's sort of like other great pairings such as bread and cheese; wine and chocolate; Fred and Ginger. Oops, I digress. You get the picture.
This recipe is super easy and quick to make, too, because there's no refrigeration time, no rolling and cutting out.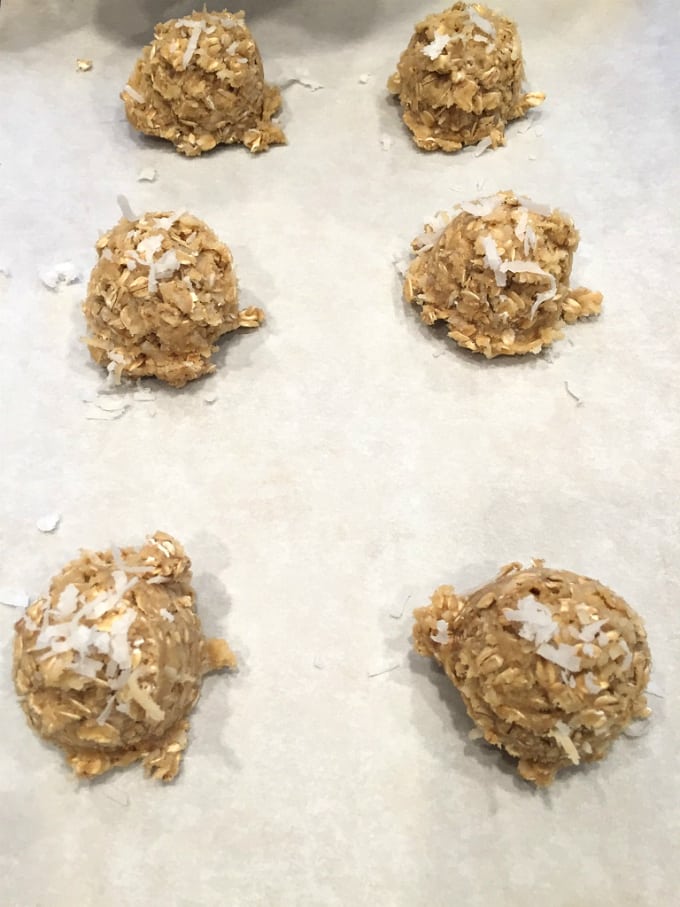 Mix and bake, easy-peasy.
These cookies don't fall flat, either, having a nice domed appearance.
Mmmm, and these cookies have just the right "chew" – not too chewy, not too crisp… just right!
So when you're craving cookie goodness, without any fuss – and want it fast and easy – give these oatmeal coconut cookies a try.
You'll be so HAPPY you did!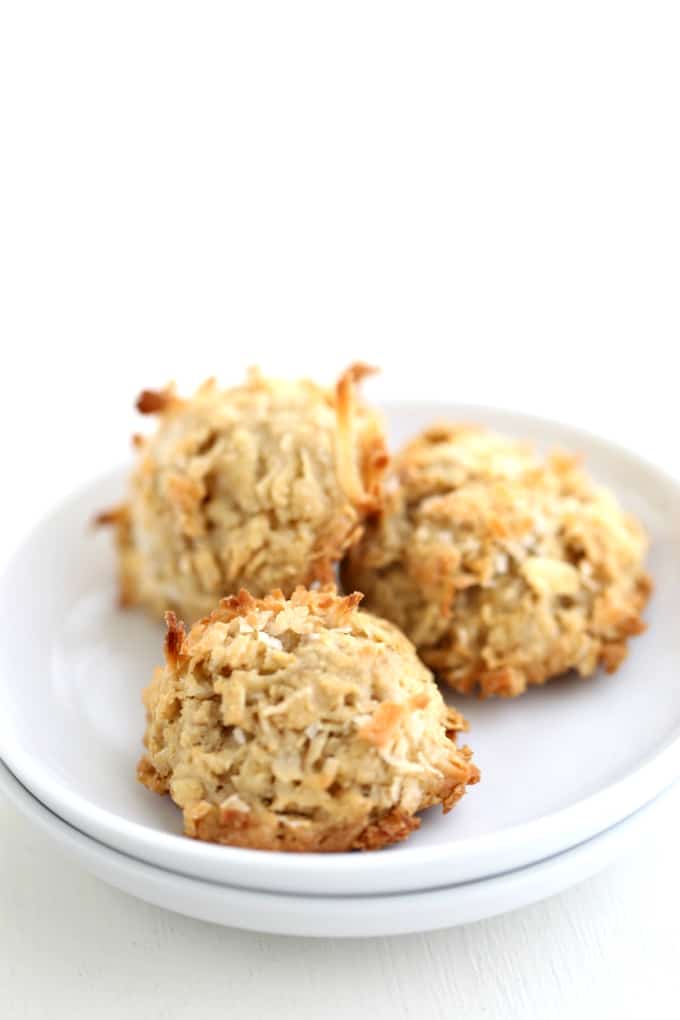 Coconut Oatmeal Cookies
Ingredients
1/2 cup butter
3/4 cup brown sugar
1/2 cup sugar
2 eggs
1/2 teaspoon coconut extract
1 1/2 cups flour
1 teaspoon baking powder
2 1/2 cups old-fashioned oats
1 cup coconut
4 oz dark chocolate
1 teaspoon coconut oil
Instructions
In large mixer bowl cream butter and sugar together.
Add in eggs and coconut extract and mix well.
Add in flour, baking powder and oats along with coconut and blend on medium until all combined.
Use a 3 tablespoon scoop for large cookies this will make 24 cookies.
You can place additional coconut on top of the cookie dough that will get toasty (about 1/4 cup additional coconut)
Bake onto parchment lined baking sheets at 350 degrees for 8-10 minutes.
Once cookies are baked and cooled.
Melt chocolate with coconut oil in the microwave for 30-second intervals until completely melted.
Dip the bottom of the cookies into chocolate and place them back on one parchment lined baking sheet and place in the fridge for a few minutes for the chocolate to set.