Grab a fresh pineapple, and let's have some fun!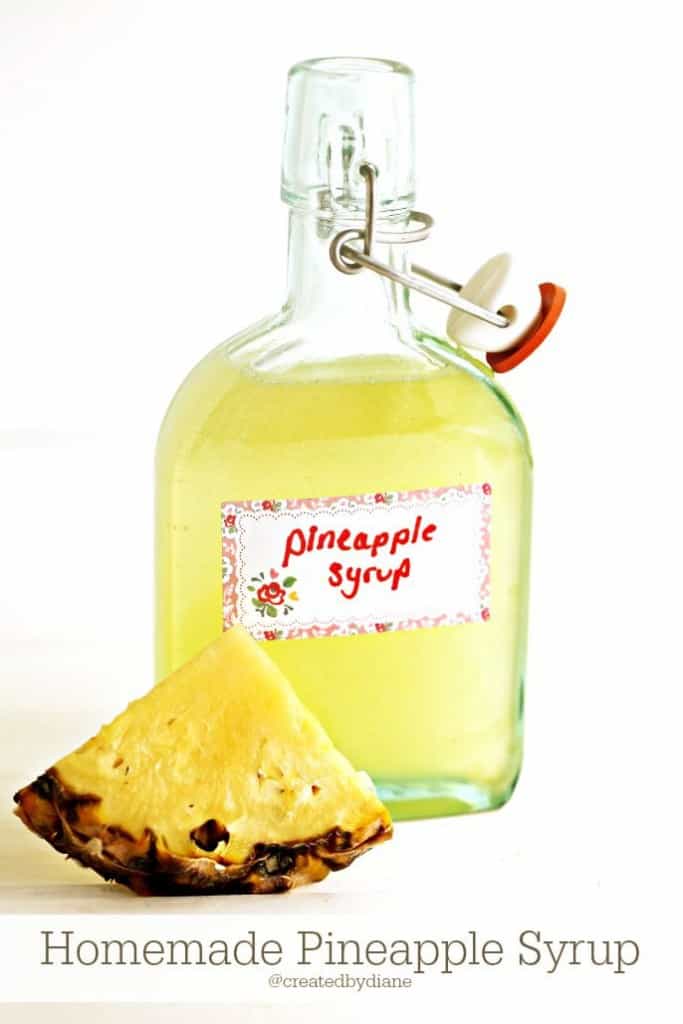 Homemade Pineapple Syrup
Pin this on Pinterest to save it for later!
Follow created by Diane on Pinterest to see more yummy recipes!
Bring the delicious tropical flavor of fresh pineapple to ANYTHING..
well you may not be able to "tropical-ize" everything, but you can sure kick up lots of fun with this pineapple syrup!
Perfect for an ice cold glass of pineapple Lemonade, just drizzle some into a glass of lemonade and instantly transform it or TROPICAL-IZE it!
Any way you stir it….it's delicious.
You will enjoy this on many more things than lemonade and the possibilities are endless.
It's great over ice cream….and don't forget to add a little coconut. I like mine toasted. Find out How to Toast Coconut in the oven HERE, it come out perfect!
Drizzle some over your morning waffles…ice cream on top of it all it good too. I love ice cream for breakfast and it still drives my dad crazy! I can't tell you how many times I've ordered waffles A la Mode for breakfast!
And this will be delicious poured over a SNOW CONE too!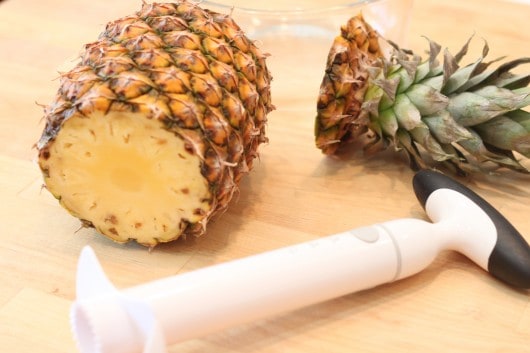 I just love the pineapple corers for the ease of coring, slicing pineapples.
see how easy, no awkward cutting and trying to remove those pokey pieces form the pineapple, coring it avoids the outer edge.

This tool makes it so easy, I actually buy more pineapples now that I have it.
OXO makes great products. I included the link to it.
How to make Pineapple Syrup
Ingredients
1 cup fresh pineapple juice (cut pineapple, press the pineapple through a find strainer to get the juice out)
1 cup sugar
Instructions
Boil the pineapple juice and sugar for 2 minutes.
remove from stove and place in a sealed container and keep in fridge. I like glass jars best.
The syrup will thicken a little as it cools.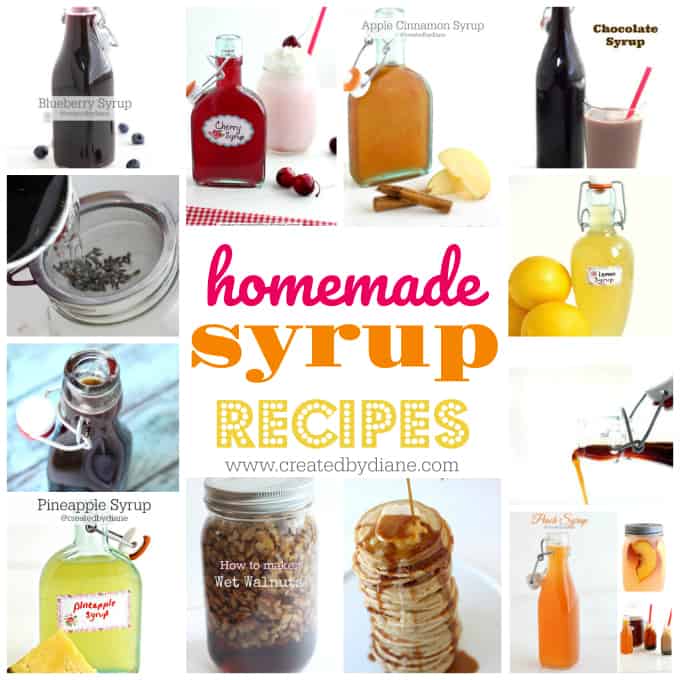 Click on the links below to find each syrup recipe:
This post contains an affiliate link. I only suggest products I know and love.