The combination of chocolate and pumpkin spice is irresistible in these adorable and easy cut out cookies.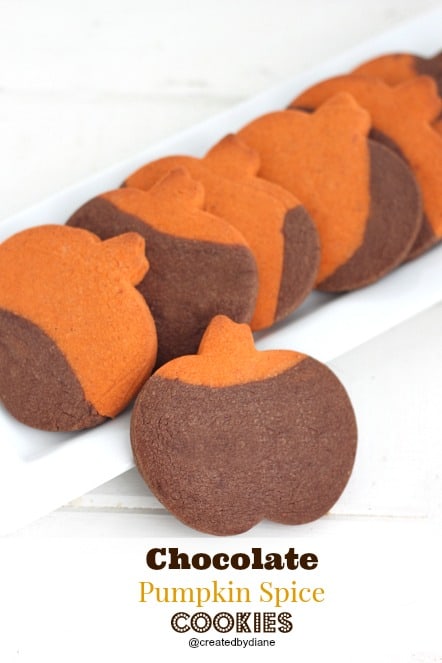 Fall is upon us and the leaves are changing colors,
combining pumpkin spice orange and chocolate together in these cookies seems pretty NATURAL….
well not like leaves in all their prettiness this time of year,
but these flavors are so great together…kind of natural.
They are really delicious…icing is optional!
That means you can bake them up quick and share them in no time.
I will mention that cookies that don't need icing are….
well they are awesome,
especially when they look this cute.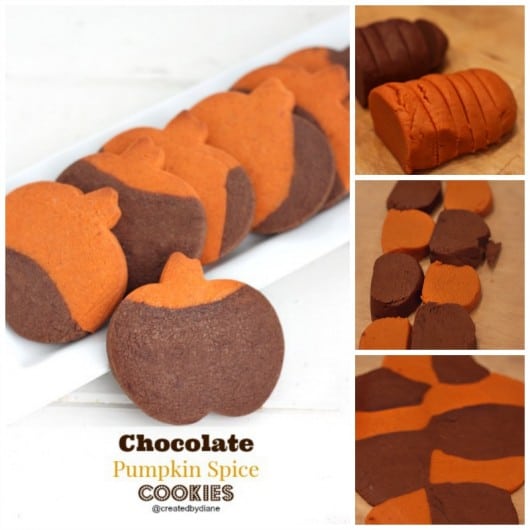 prepare one batch of Chocolate Pumpkin Cut Out Cookie Recipe and one batch of Pumpkin Spice Cookie Recipe
Roll out each batch of dough into a log and slice 1 inch pieces then lay down a patch work pattern to cut out the cookies.
The less you gather and roll out the cookies the more patterned look you will have.
But don't worry if it gets mixed up.
The more you blend the doughs together the more tie dye looking the cookies will become,
like these Red White and Blue Tie Dye Cookies I made in July.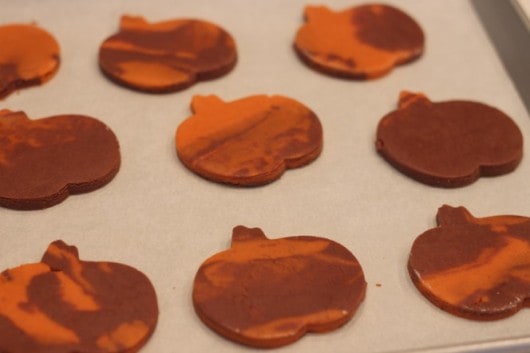 Either way they will be delicious.
Colored cookie dough makes these fun!
These Chocolate Pumpkin Spice cookies will be great with Halloween arriving soon, and will also look great on the Thanksgiving Dessert table!
Other posts you may like: