Salty Sweet Pretzel Toffee.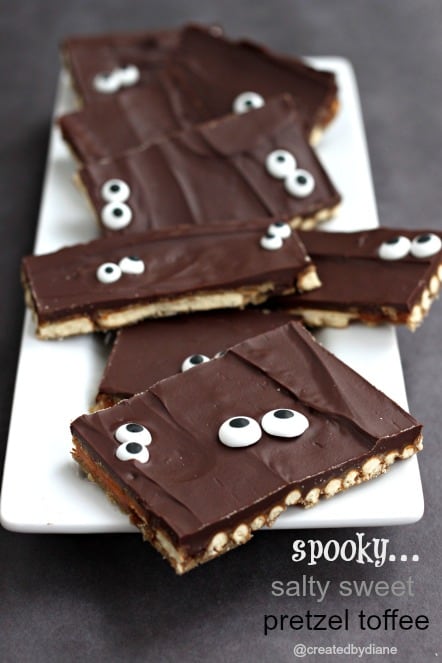 Don't miss one delicious recipe and get my FREE e-cookbook click here!
If you are anything like me…
salty sweet is where it's AT!
This is like chocolate covered pretzels KICKED up a big notch!
You like toffee, right?
This toffee is easy to make  and believe me it does not disappoint. It's salty sweet crunchy and smooth all at once, how is that possible?
Who cares how it's possible, I'm just SO glad it is.
This toffee is topped with these cute GOOGLE EYES, click the link for how to instructions.
This tray was gone WAY to fast, so feel free to double the recipe….I'm wishing I did.
This is one of those go to items, if you are invited at the last minute you can whip up a batch of this pretty quick!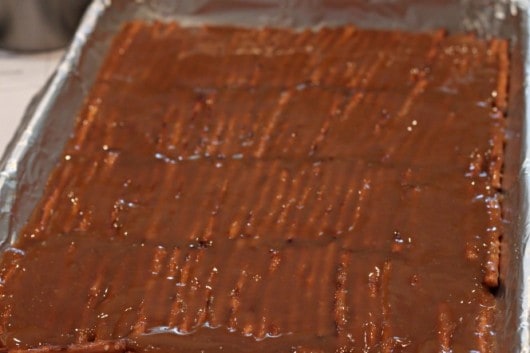 Line a rolled edge baking sheet with nonstick foil and then spread out pretzels into a flat layer. Make the toffee and pour on top, place it in the oven and when it comes out,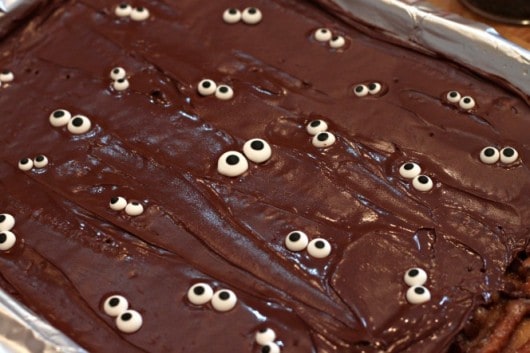 place chocolate chips on top, the heat of the toffee will melt the chocolate and make it easy to spread smooth.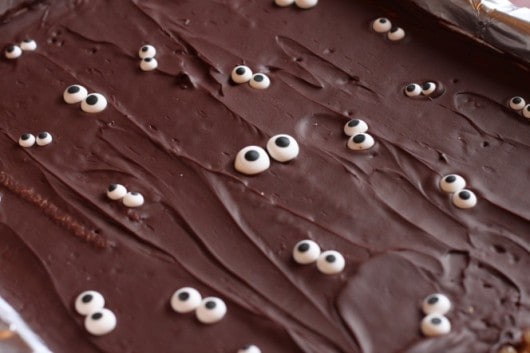 Place the googly eyes on top of the chocolate and then place it in the refrigerator to set up the chocolate.
Salty Sweet Pretzel Toffee
Ingredients
1/2 bag (about 7 oz) pretzel sticks (you will have leftover pretzels)
1 cup butter
1 cup brown sugar
2 cups mini chocolate chips
Googley Eyes Click link for how to instructions
Instructions
Preheat oven to 400 degrees
Line a 1/4 sheet pan with rolled edge with nonstick foil
Place pretzels on baking sheet.
In saucepan heat butter and sugar and boil for three minutes.
Pour the heated toffee over the pretzels.
Bake for 8 minutes.
Take pan out of oven.
Place chocolate chips on top of toffee, wait 1 minute. Spread with offset spatula.
Place Googly eyes on top and place baking sheet in refrigerator to set up for 30 minutes.
Cut apart with knife or break into pieces.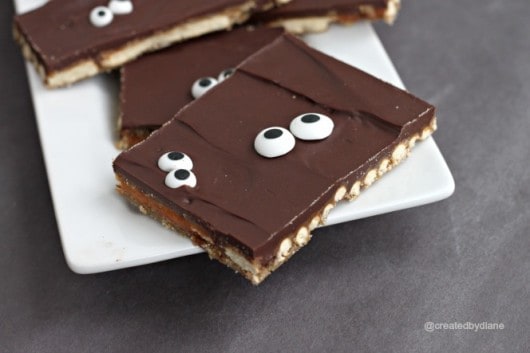 Cut up the toffee and ENJOY it!
Here are more Halloween posts you may enjoy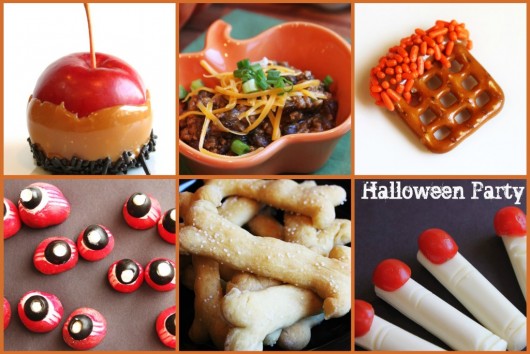 Pumpkin Jalapeño Chili and other fun party ideas.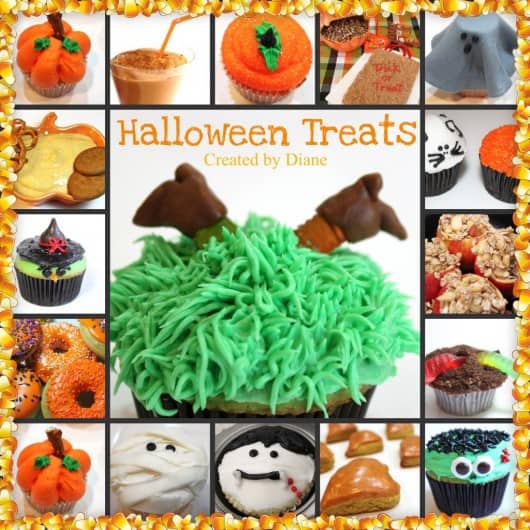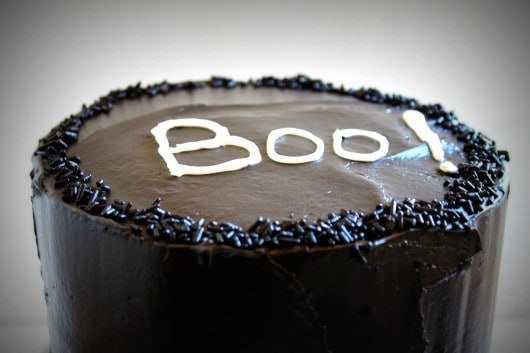 Halloween Cake with a surprise inside