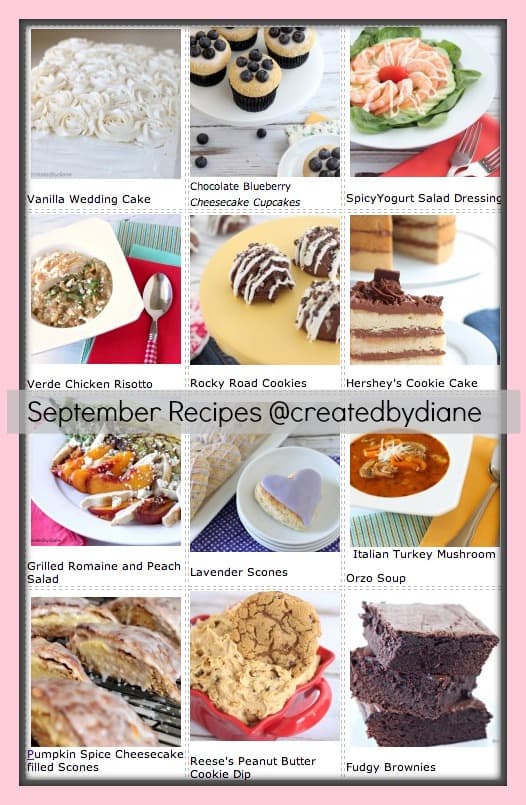 I was busy in the kitchen this month making lots of sweet treats as well as a few savory recipes as well.
In case you missed any of this months recipes I compiled them in to one convenient place.
Each photo below is clickable and will take you the the corresponding post.
I have plenty more recipes coming up this month and if you like seeing all the recipes at the end of the month compiled let me know. It may become a regular end of the month feature.

Vanilla Wedding Cake

Chocolate Blueberry

Cheesecake Cupcakes

SpicyYogurt Salad Dressing


Verde Chicken Risotto

Rocky Road Cookies

Hershey's Cookie Cake


Grilled Romaine and Peach
Salad

Lavender Scones

Italian Turkey Mushroom

Orzo Soup

Pumpkin Spice Cheesecake
filled Scones

Reese's Peanut Butter
Cookie Dip

Fudgy Brownies
I'm looking forward to Fall and the Fall Flavors, Pumpkin, Apple Cinnamon, I'm hoping to make some new soups as the weather cools down a bit.
What else would you like to see here?