Pumpkin Spice Cheesecake Filled Scones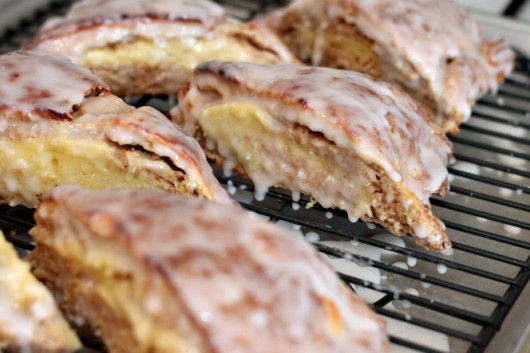 Fall is officially upon us and that means one thing in my kitchen
BRING-ON the comfort food
Pumpkin is one of those comforting flavors and don't even get me started on how comforting cheesecake is, really I'm thinking you already know!
Combining two favorite Fall flavors in these scones….well, it was genius.
Yea, I have to say I was a little nervous about the filling spilling out all over the place, but it didn't and a friend said they were genius and well….
who am I to argue.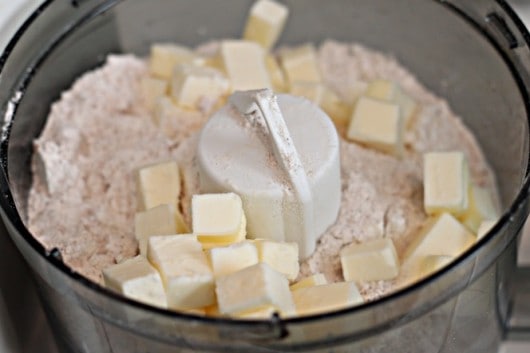 Put cold butter on top of flour mixture and pulse in food processor until it looks like coarse crumbles, about 25-20 pulses.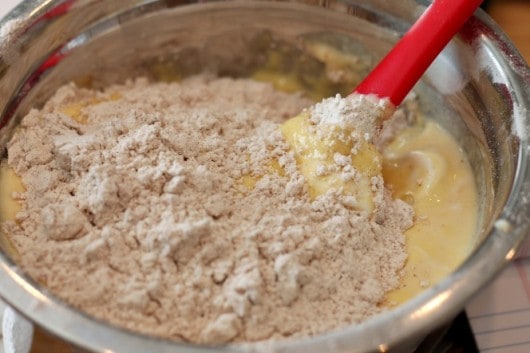 Gently stir in yogurt and egg mixture into flour mixture.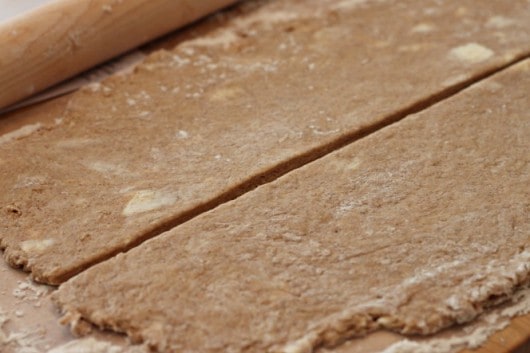 Roll out dough on well-floured surface.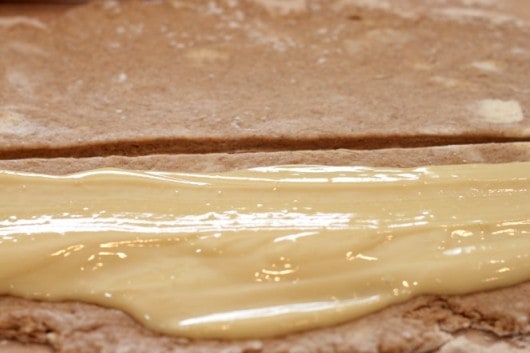 Spread filling onto half of the scone dough. Keep filling from going to edges.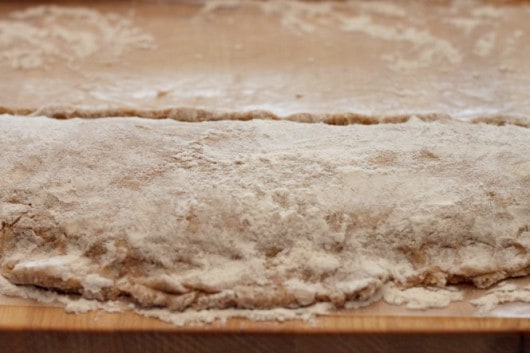 Place the other half of the dough on top and press the edges together.
Then slice the scones into triangles.
Place a long knife or metal spatula under the scones and transfer them to a parchment-lined baking sheet and bake for 15 minutes at 400 degrees.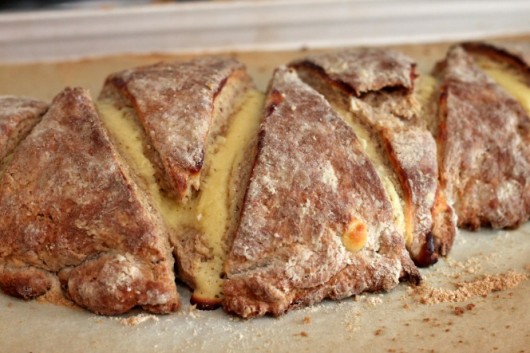 Allow scones to cool slightly before cutting them apart.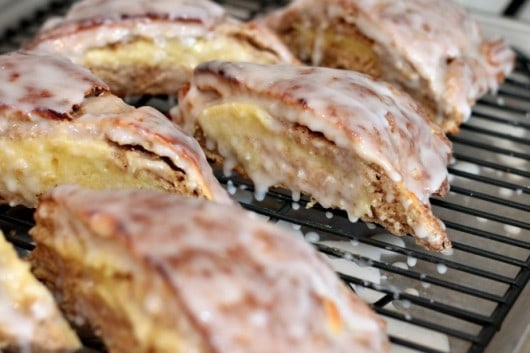 Place scones on cooling rack and drizzle, brush or pour glaze over the scones.
Replacing the heavy cream and cream cheese with yogurt lightened these scones up, and that means you can eat twice as many. (wink-wink)
*You can make these pumpkin spice flavor or leave out the pumpkin spice for a delicious vanilla scone filled with a great flavored cheesecake filling.

Pumpkin Spice Cheesecake Filled Scones
Ingredients
Scones
2 cups flour
1/4 cup sugar
3 teaspoons baking powder
1 teaspoon salt
1/2 cup COLD unsalted butter, cut into small pieces
1/2 cup Vanilla Greek Yogurt
1 teaspoon vanilla extract
3 teaspoons pumpkin pie spice
1/4 teaspoon ground clove
2 eggs
cheesecake filling
1/2 cup Vanilla Greek Yogurt
1/4 cup sugar
1/4 cup flour
1 egg
1/4 teaspoon vanilla extract
4 drops Lorann's cheesecake flavor
glaze
1 cup powdered sugar
1 tablespoon corn syrup
2 tablespoons water
Instructions
Preheat oven to 400 degrees.
In a food processor, pulse together the flour, sugar, baking powder salt and butter. until mixture is crumbly.
In a small bowl lightly mix yogurt, vanilla, pumpkin pie spice, clove, and eggs.
Pour flour mixture into medium bowl, then stir in yogurt mixture just until it comes together.
Fold dough out onto floured work surface and knead 5-8 times.
Roll dough to 3/4 inch into an oval/rectangle shape.
Cut in half lengthwise,
prepare filling
Cheesecake filling
Mix yogurt, egg, sugar, flour and flavors until well blended.
Spread filling on to one of the halves of dough, keeping it away from the edges.
Fold the other piece of dough on top so it covers the filling, press down on the outer edge of the dough until the two dough pieces stick together.
Cut the dough into 10-12 triangle pieces.
Gently lift the pieces onto a parchment lined baking sheet.
Bake for 15 minutes.
Remove scones from the oven, and place onto a cooling rack.
glaze
Mix powdered sugar, corn syrup and water until smooth and thin.
Brush glaze onto scones with a silicone brush or pour over tops of scones.
Notes
Make sure butter is ice cold, cut butter into small pieces and place into freezer for a few minutes while you get the other ingredients ready.

Do not over mix scone dough, it will become tough and produce a heavy scone.