I just LOVE carrot cake and if you do too, just wait until you try these!
These are a MUST MAKE!
These will be perfect for Easter,
and for snacking any time of year.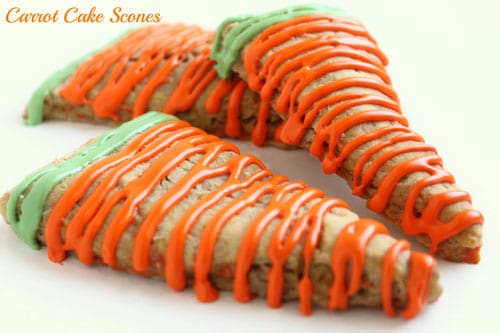 You can ice them to look like carrots like I did with orange and green colored icing which I  think is just too cute!
I have been planning on making carrot cake scones for some time now. Since Easter is next week, I figured no time like now to give them a try.
I 'd love if the Easter Bunny delivered these in my Easter basket every year.
HERE are more great recipes using carrots you will want to check out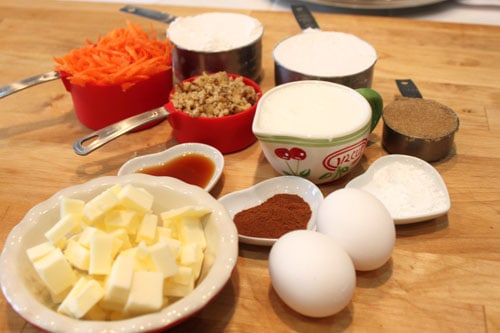 I've mentioned it before, but I will mention it again.
The key to scones is ICE COLD BUTTER!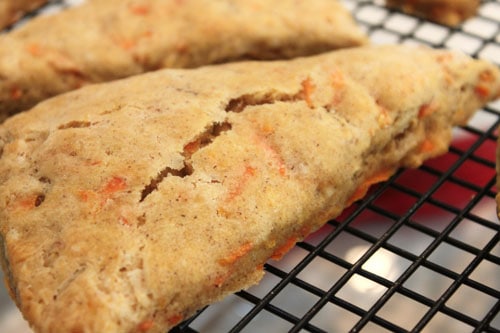 I've loved carrot cake for as long as I can remember and you do know how much I love scones, right?
I have a whole category of them in my recipe index.
It was really only a matter of time for me to combine the love!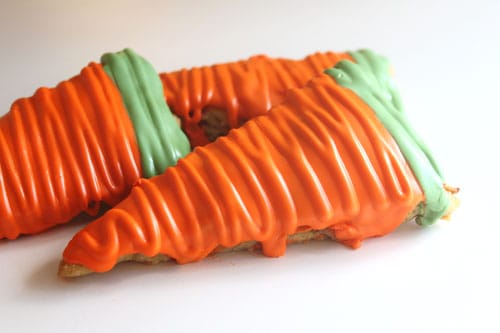 I made plenty, maybe I will leave one out for the Easter Bunny.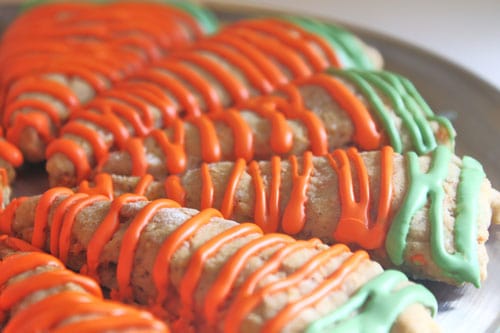 These are not only cute, they taste amazing and make a great addition to a breakfast, brunch or dessert, all spring long…Easter parties, and are also great at Thanksgiving too!
Carrot cake is always a great idea!!

Carrot Cake Scones
Carrot Cake Scones
Ingredients
2 cups flour
1/4 cup brown sugar
3 teaspoons baking powder
1 teaspoon salt
1/2cup (cold) butter
1/2 cup whole milk
2 teaspoon vanilla extract
2 teaspoons cinnamon
2 eggs
1 cup grated carrots (3 medium carrots)
1/2 cup chopped walnuts
Instructions
Mix together flour, sugar, baking powder and salt. Cut in butter until mixture resembles coarse crumbs. Add milk, extract, cinnamon along with eggs, mix until blended, then stir in carrots and nuts. Knead on a floured surface, cut with a cookie cutter to the desired shape.
Bake at 450 for 8-10 minutes.
Icing
Ingredients
2 cups powdered sugar
1 teaspoon vanilla extract
1 tablespoon corn syrup
3 tablespoons water
gel food coloring (orange, green) Americolor
Instructions
Mix all ingredients until smooth, split the icing into two bowls, with more for orange and less for green as you won't need as much for the stem area. and pipe or drizzle on cooled scones.