This combo of carrot cake and oatmeal cookies will have you making batch after batch of these beauties.
You'll need to they disappear quickly.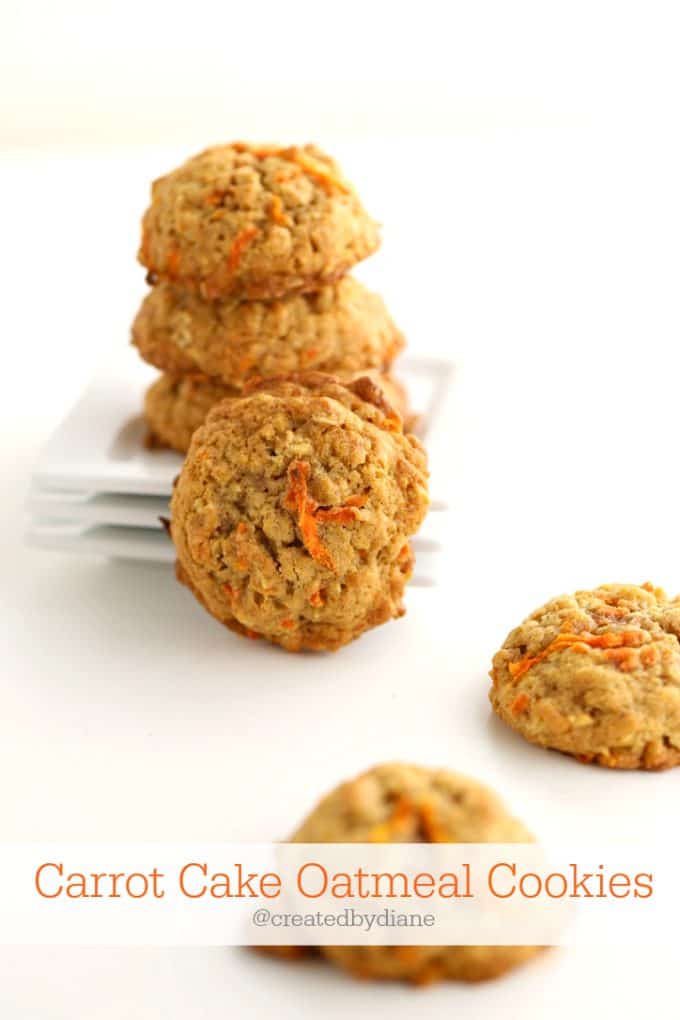 I have loved carrot cake FOREVER,
these cookies are no different.
I thought I was going to put a glaze icing on 1/2 of the cookies, but no matter how many batches I've made I never got around to glazing them.
I did however, slather some whipped cream cheese on them and WHAMO, they were even better than carrot cake.
Perfect if you don't prefer things overly sweet.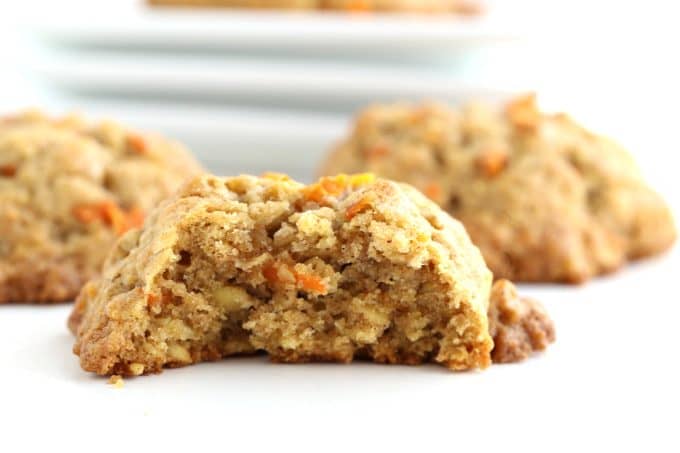 The outside of the cookies are slightly crisp, which I really love and the inside is moist enough to resemble carrot cake without the cookies being too cakey.
The addition of oatmeal really adds to the yumminess of the cookies.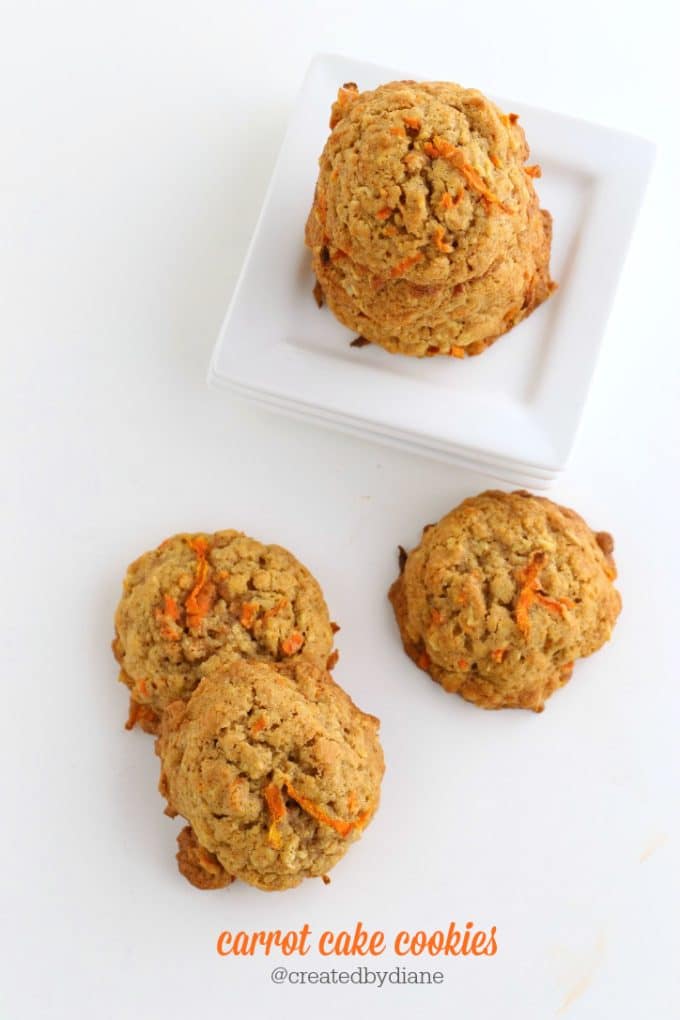 If you want to "see" the carrot pieces on tops of the cookies be sure to reserve some grated carrot to top the cookies with before baking.
The aroma of these baking will have everyone flying to the kitchen. I just love desserts with cinnamon… don't you?!?
Carrot Cake Oatmeal Cookies
Ingredients
1 cup butter
1/2 cup granulated sugar
1/4 cup brown sugar
1 egg
1 teaspoon vanilla bean paste (or vanilla extract)
2 cups flour
1/2 teaspoon baking soda
1/2 teaspoon baking powder
1 cup grated carrots (about 2 medium carrots)
1 cup oats (not quick cook oats)
1 teaspoon cinnamon
1/4 teaspoon nutmeg
Instructions
In a large mixer bowl beat butter with sugars.
Add in egg and vanilla and mix on medium until combined.
Add flour, baking soda, baking powder and mix on medium low until well mixed.
Add in carrots, oats, cinnamon and nutmeg and mix until completely combined.
Place two tablespoon sized scoops of cookie dough onto parchment lined baking sheets.
Bake at 375 degrees for 12-14 minutes or until bottoms of cookies are golden brown and slightly firm.
Allow cookies to cool completely on baking sheets.