Cornbread Tamale Bites with Jalapeno, Cheese and Bacon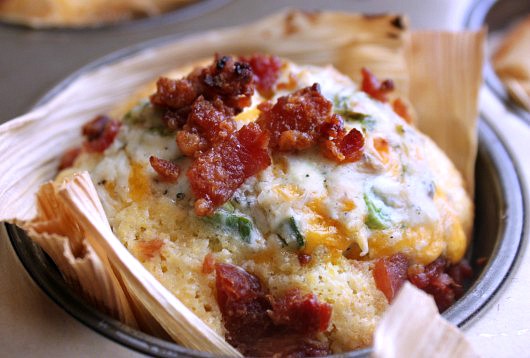 Cornbread Tamale Bites with Jalapeno Cheese and Bacon
Bite sized comfort food!
It's actually cooled off a few nights here and feels like Fall. Well at night it does, it the daytime it's still in the 80's. I love Fall, but still have trouble with the whole daylight saving concept. It's getting dark early, they adjusted it so we turn the clocks back later. I'm still confused. I just want it to get dark at 8pm and sun rise at 6 am, am I being difficult? I don't think so. If you have insight as to why it's still so confusing to ME, fill me in. I confuse easily.
Once I fogot to change the clocks back and showed up an hour early for a job and the surprise on everyone face.
It was many years ago, there may or may not have been tequila involved, there may or may not have been no sleep that night, yes those types of funny memories. Funny how I can't recall what I had for dinner two nights ago, but I can recall that time so vividly.
I was going to do a friends hair for her wedding. I showed up at 7am. not 8am like we planned. Everyone was buzzing around the house getting ready, they all had the biggest laugh. I was glad I knew them well. I enjoyed a plate of food for breakfast then got to work!
Onto the comfort food…
Cornbread is one of my favorite comfort foods. I knew I was going to Fill it like a Stuffed Jalapeno and bake it. Wrapping them in corn husks sure did pretty them up. I can see other great items baked in them too. It's like some type of bite-size tamale. It's comfort food at it's best!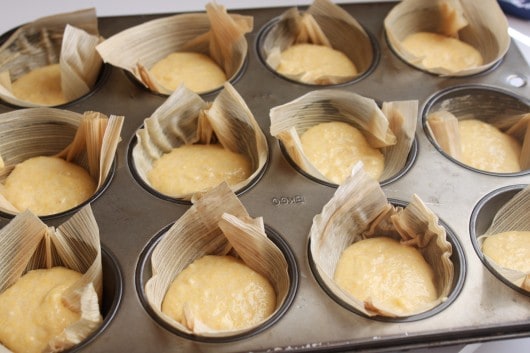 Prepare corn husks by soaking them in warm water so they are pliable. Cut corn husks into 4-inch squares, then place them into a cupcake pan. Lightly oil them for easy removal, spray oil works well.
Mix cornbread mix with egg and milk, add 2 tablespoons into each compartment.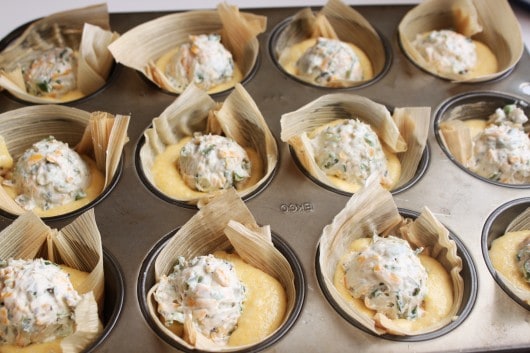 Mix cream cheese with diced jalapenos, scallions, and cheese. Place 2 tablespoons of cream cheese mixture on top of cornbread mixture,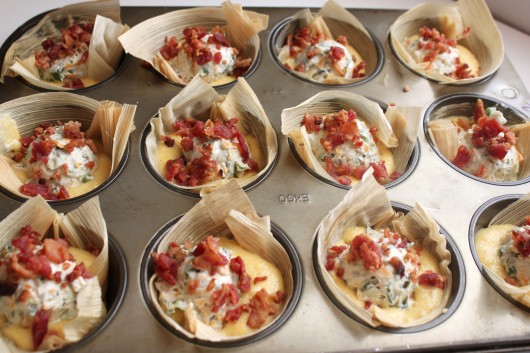 then top with bacon. Bake at 400 degrees for 15-20 minutes.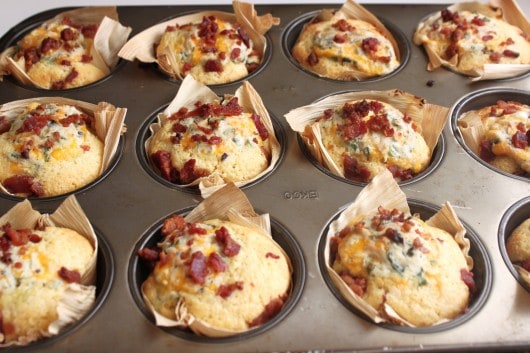 These would be great for a party or anytime really. Why wait for a party! I like that they are snack size and so did everyone else.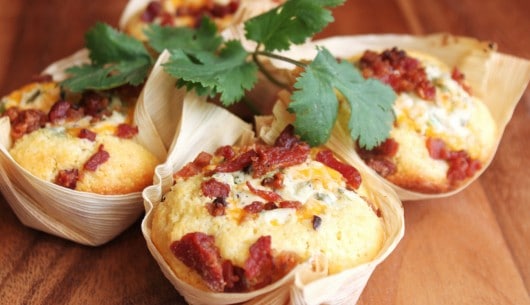 I like that the few we had leftover reheated well, I may have even hidden one so no one else could find it, I do that sometimes, do you?
* NOTE: spraying the corn husks with an oil spray will help the corn bread not to stick to the husks. If you bake them in cupcakes liners, foil liners won't stick as much as paper liners.
Cornbread Tamale Bites Printable Recipe
12 dried corn husks
1 package cream cheese
4 Jalapenos, roast then remove seeds
3 scallion chopped
1 cup cheddar cheese
1/3 cup cooked crumbled bacon
cornbread mixture:
1 package Jiffy cornbread mix
1 egg
1/3 cup milk