Pasta and Avocado Cilantro Lime Sauce with Chicken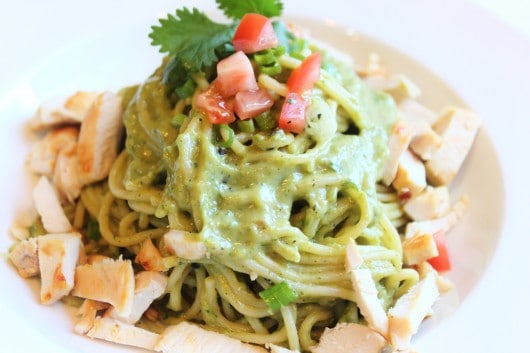 Pasta is a go to for me.
I am always trying new sauces to add great flavor to pasta, this was a winner with my family.
I could eat pasta at every meal.
Really I could, here is an example.
A spaghetti Breakfast and Savory Spaghetti and Eggs then Pesto Pasta Salad for Lunch oh there are so many pasta dinners like Spaghetti and Meatballs (yes there is a spaghetti and meatball cake too) spaghetti with sausage, a quick and delicious spaghetti dinner, even Spaghetti with Blue Cheese and toasted Walnuts and for dessert, Chocolate Spaghetti.
Now for how to make this easy and fresh pasta.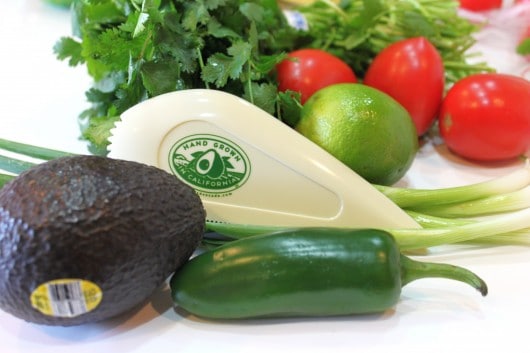 I Began with a California Acocado. I learned all about California Avocados at Camp Blog Away and received this Avocado cutter.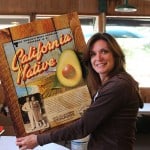 There is only one California Native in this photo 🙂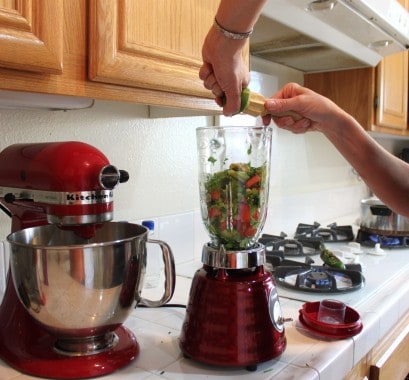 While you are bringing the water to a boil for your pasta, cut up skinless boneless chicken breasts and cook them over a medium heat.
Pasta and Avocado Cilantro Lime Sauce with Chicken
Ingredients
2 ripe avocados
1/4 cup chopped fresh cilantro
1 lime juiced
3 tomatoes diced
1 roasted jalapeño diced
1/3 cup water
2 tablespoons oil
Instructions
Place avocado, cilantro, lime juice, tomatoes, jalapeno, water and oil into blender and blend until smooth.
Stir sauce over hot cooked pasta and enjoy!