One important item to have when cooking is a thermometer. Having an accurate measurement of foods temperature will allow you to make better food.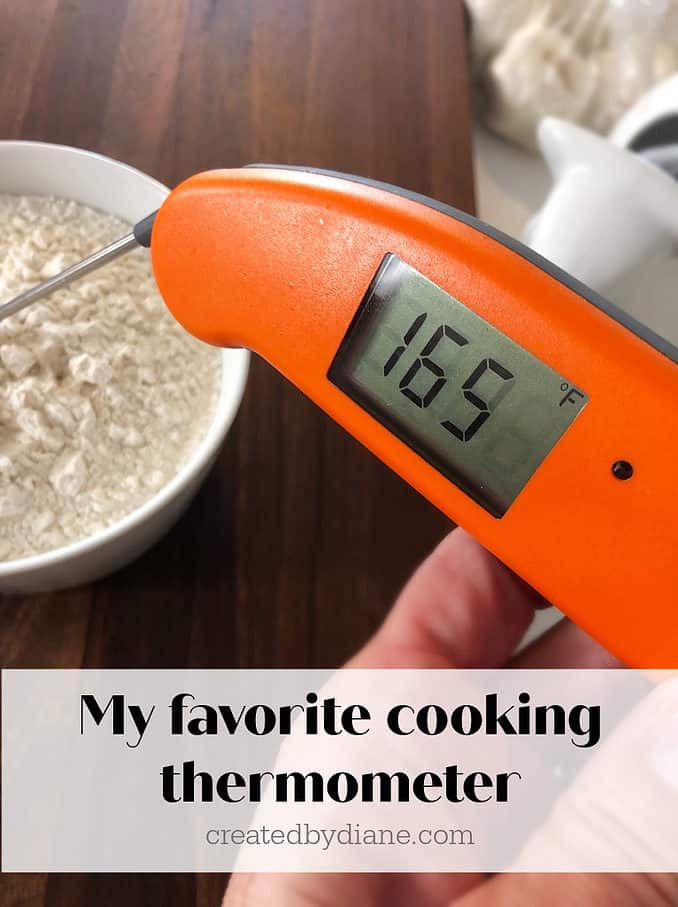 Digital food thermometers have been around for a while. I'm going to tell you about my favorite one. I use it as a meat thermometer, a candy thermometer, a bbq thermometer, it's handheld, instant read, and the best food thermometer I've used.
Why would I dedicate a post to an item you can pick up almost anywhere…
Because the one I love is totally different than the thermometers I'd find near me. It's faster and more accurate, and whenever I give it as a gift, it is loved! Now, that is a gift you'd want to receive, right?! So why not give such a great gift!
Why get this I don't have time to waste seeing if the temperature of the item I'm checking is correct, while I feel like I'm burning the hair off my hands/arm.
Ok, maybe I'm impatient… but I doubt I'm the only one.
I've tried many thermometers… more than anyone should ever have to buy.
I used to buy some at a restaurant supply store, but if they got too close to the heat, they'd melt. They never lasted long, I always found I was re-purchasing them. They'd work for a few months and then that was it. They'd go wonky, get wet, overheat and not work. You name it, I had three and would switch between them trying to guess which one was more accurate.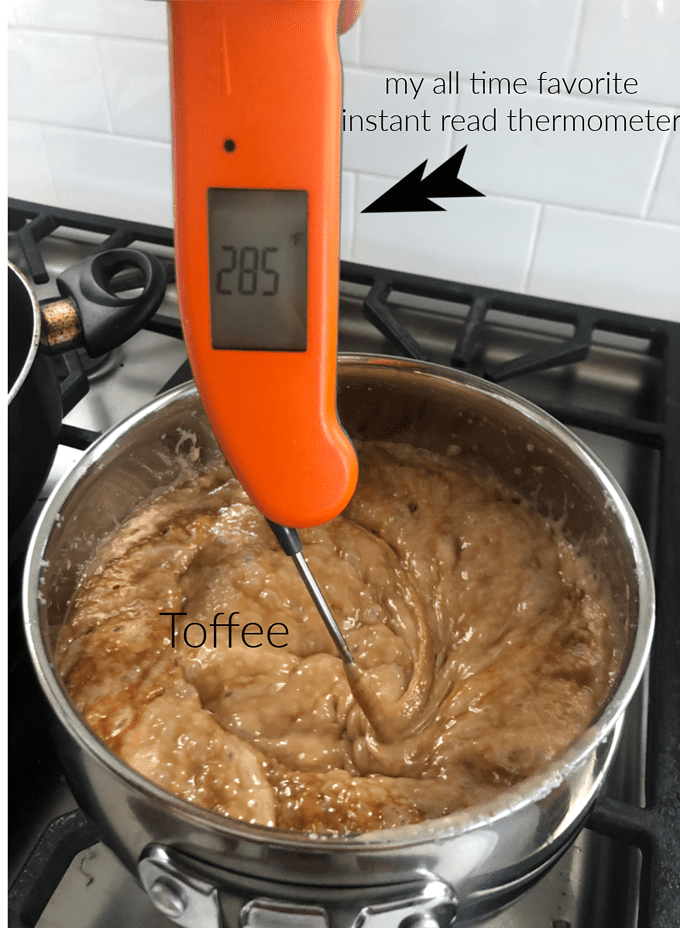 Toffee Recipe (a holiday favorite)
Thermapen, pictured above. Great for testing the temperature in the love, on the stove, and on the grill.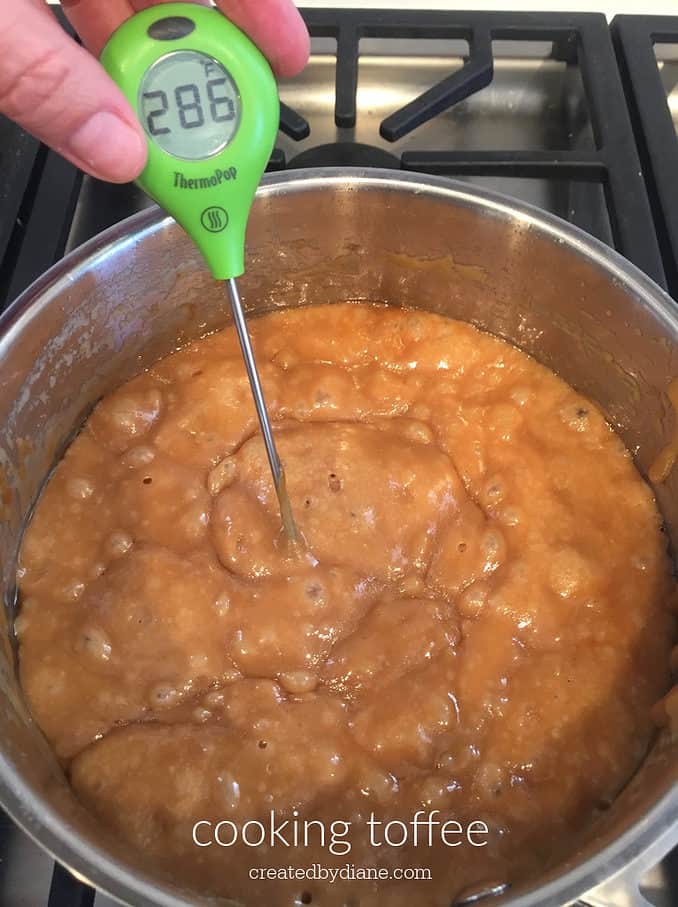 If you're on a budget this is the first version I purchased.
The bought a green 3-4 second thermapop, I really liked it. I used it for at least a year and a half before upgrading the other higher-priced 1-second thermapen.
The thermapop is smaller,(looks like a popsicle) handy, and a great stocking stuffer, birthday gift, or an item for a new home.
I like the bright fun colors, you can easily see where your thermometer is when busy in the kitchen and looking quickly to locate it! I usually buy the orange as a gift because it's so easy to see. And for the pink lover… I had to get pink.
Having a precise temperature when creating recipes is essential.
No matter if you cook all the time or periodically, you'll love the ease of getting the correct temperature on the items you're cooking each and every time you cook/bake.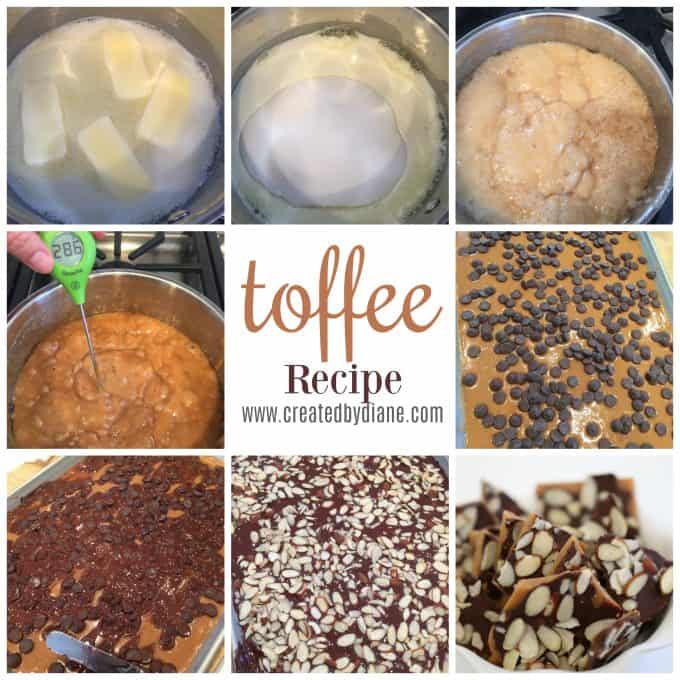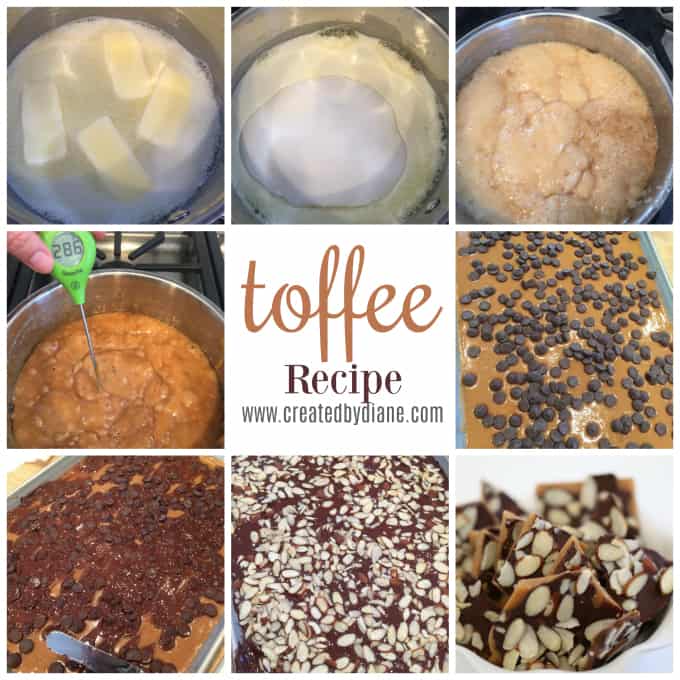 Just in case you're really here for the toffee… and want to see how it turns out. Take a look. Oh, it's so yummy! It's one of my all-time favorite items to make and give around the holidays.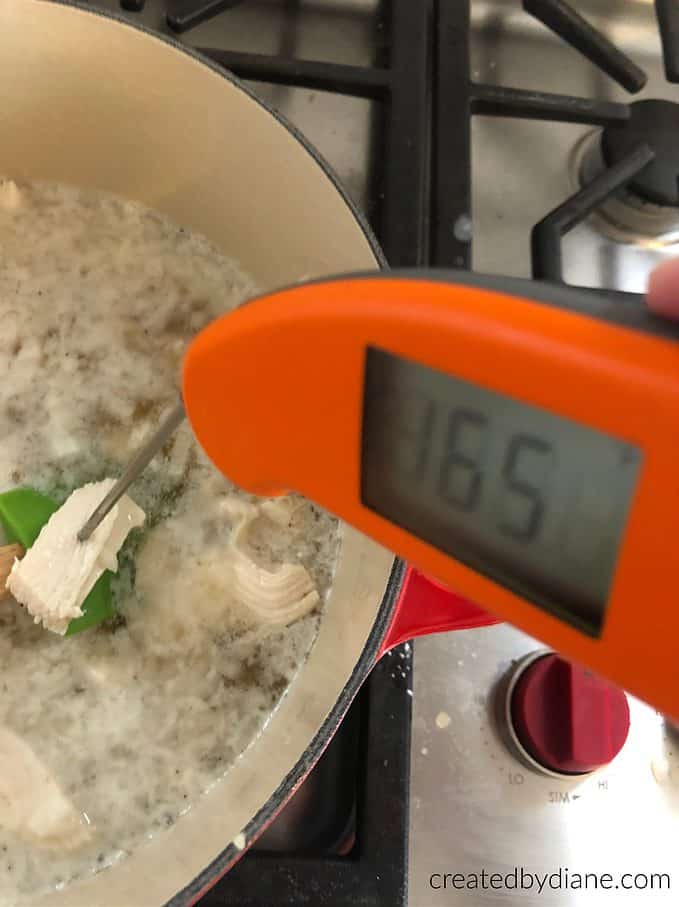 Thermapen® ONE
is Accurate to ±0.5°F in ONE second and it's waterproof!
I had heard from many that Thermapen was a great thermometer. I started with the thermopop, then after a year or so finally got the thermopen. OMG, what a life-changing purchase. It's so fast, and accurate. Waterproof and makes using it so effortless.
Whether you're using it when you open a hot oven, grill, or skillet.
If you're testing candy temperature, a sauce or chicken for dinner.
It's the ideal way to check to be sure the item you are cooking is going to be just the way you want it.
Food is expensive and it's a total disappointment if it's not cooked correctly or to the right temperature.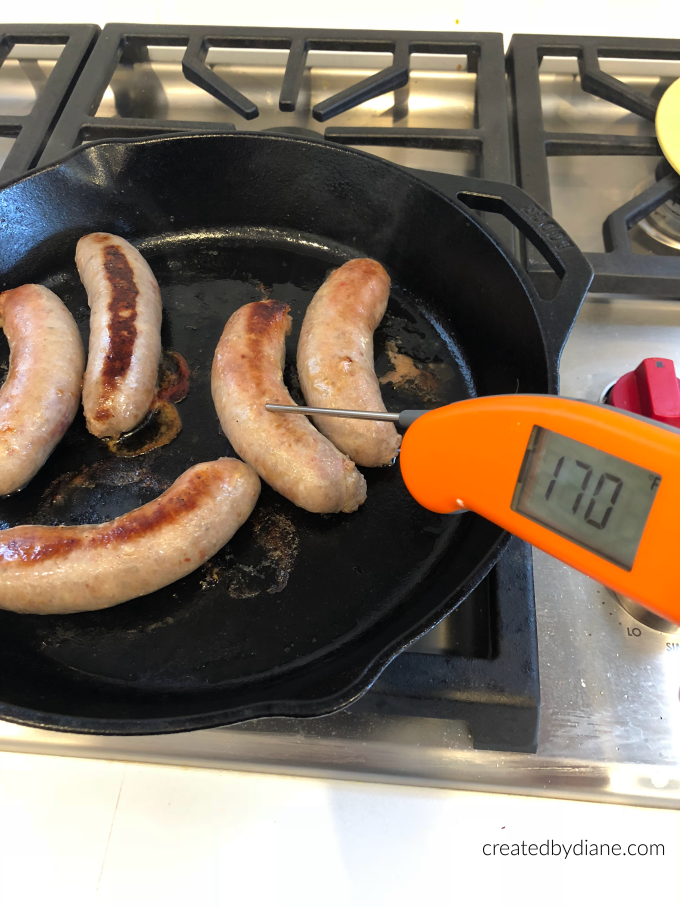 I've purchased many of these thermometers for gifts and everyone just loves them. It not only makes a great gift for a real foodie, it makes a great gift for someone who wants to learn to cook better or make better meals.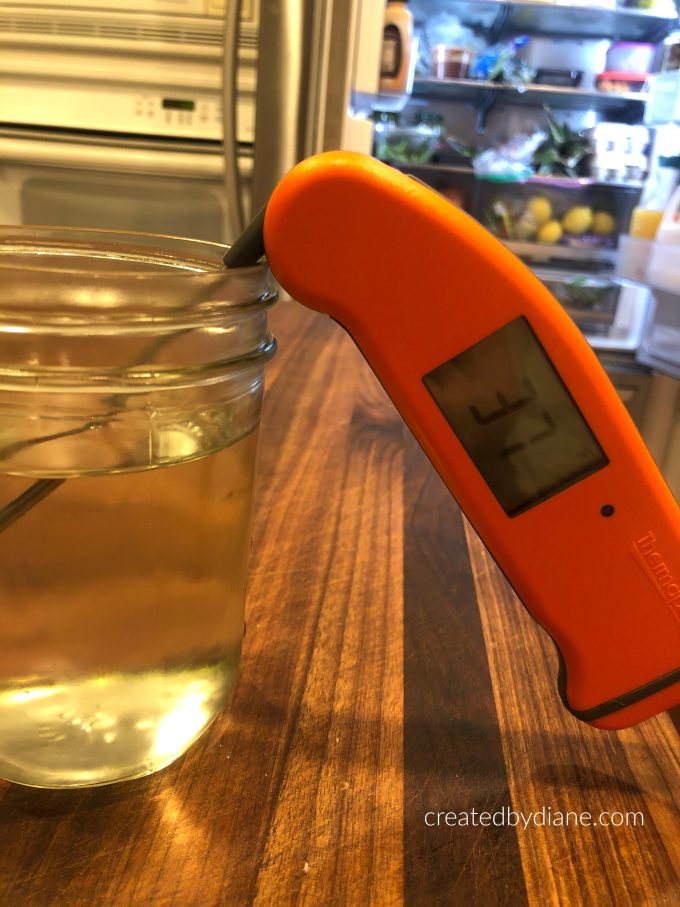 We've used the thermapen to check the temperature of the water from our fridge, to the temperature in the kitchen itself on a hot day to see if putting on the air conditioning would help. It's so quick and easy and effortless! I use it all the time.
It's a great gift for a housewarming, the perfect thank you for staying with someone, and a welcome birthday or Christmas gift as well.
Sometimes we don't want to splurge on an item that doesn't seem "fancy" or needed.
But this is a much-needed item.
It has helped me for years to be a better cook. And I think you'll agree.
Looking for more recommendations of items I LOVE, I have two lists for you to check out.
This is a list of my favorites, more than food related items.
Here is my foodie gift guide, buy something for yourself or send it to Santa 🙂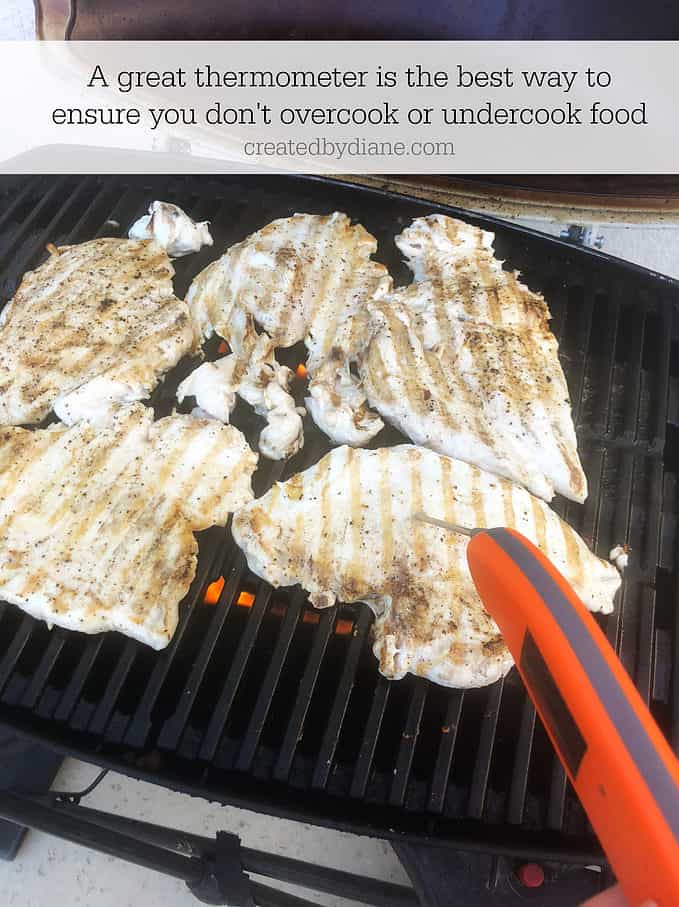 Check out my post on cooking chicken for the week, so save time making great meals in minutes.
This is my favorite gift to give, both versions offer the person you're gifting it to a chance to make all their meals better. Now that is a gift that keeps on giving!
▼▼▼▼▼▼▼▼▼▼▼
At the time of writing this post their whole site has a 20% off sale, so it's a great time to purchase.
Sign Up to get ALL my recipes: I typically send one email a week with the latest recipe or seasonal recipes.
*Please note this may contain affiliate links, and at no additional cost to you. I may earn a commission if you decide to make a purchase after clicking the link. Please know that I have personally used and purchased the item or found an updated or similar item if necessary. I recommend items I truly love. I appreciate each and every one of you and respect the trust you place in me. I do not promote any business or product that I don't think is great.