I've always loved eating the cookie dough right out of the bowl, and so does everyone I know.
This recipe will have everyone jumping for joy.
DO NOT BAKE COOKIES is the motto of the day, just grab a tub of this yummy cookie dough and have at it!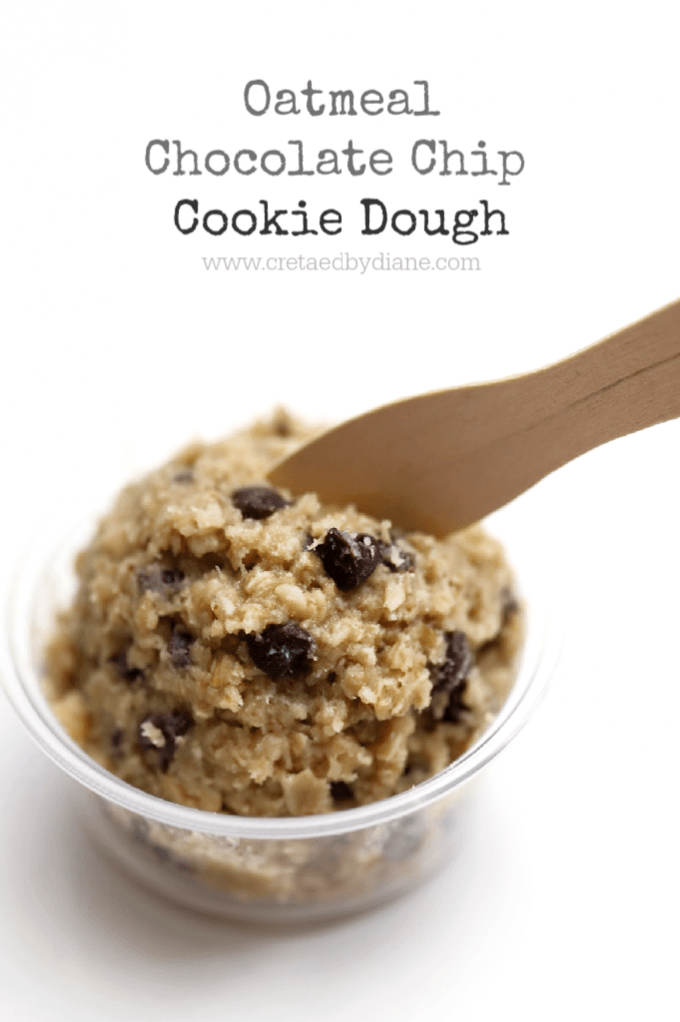 After all these years of slaving to bake batch after batch of cookies, some would just prefer to eat the dough.
But with all the hoopla about not eating raw eggs and raw "uncooked" flour, this is the way to go!
As soon as I scooped them out and put the dough in the containers they were disappearing right before my eyes.
Luckily I grabbed a couple for myself!
So my motto this year is to keep things SIMPLE.
There is not a simpler way to do it then to NO BAKE COOKIES.
I should declare this day as the official, Do not bake cookie day and save everyone time and energy and reduce stress, especially around the holidays. Since everyone is enjoying the cookie dough so much. Why not.
I'm even including a printable for these cute little 2 oz containers that I find in the grocery store in the pepper plate section. They are perfect for fudge too!
You can see the fudge varieties I've shared:
Since chocolate chip cookies are just about the most delicious thing ever, THESE were the inspiration for this cookie dough. And if you love chocolate chip cookies like we do, THIS is a must-make!
This oatmeal chocolate chip cookie dough is easily made in a food processor.
No mixer needed, no baking sheets, just ingredients you'll most likely find in your pantry and in minutes you'll be able to enjoy a scoop of yumminess.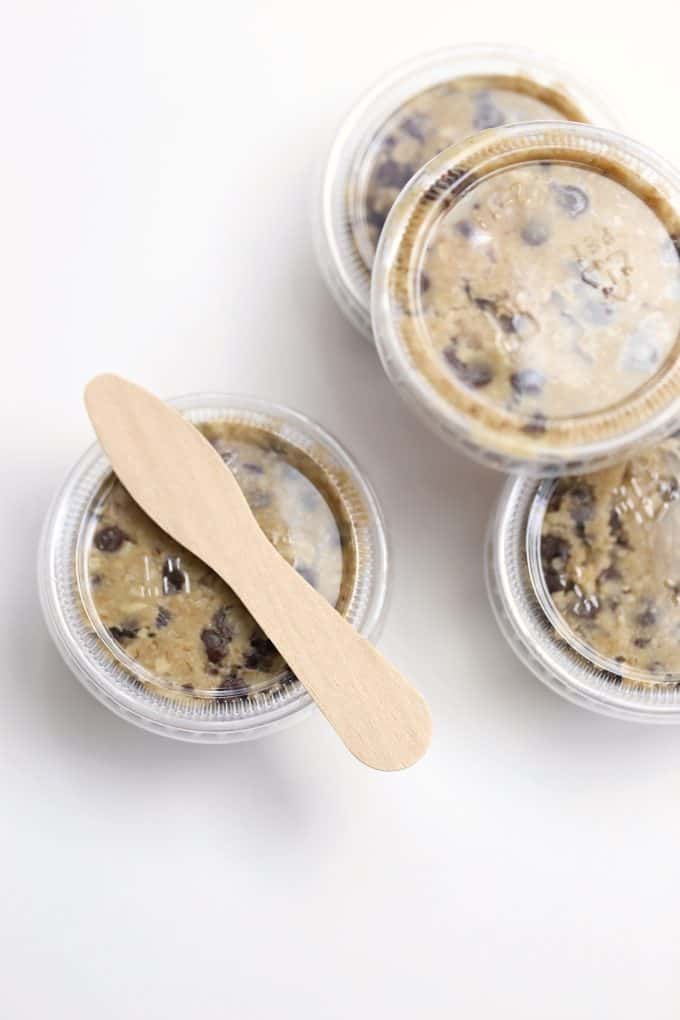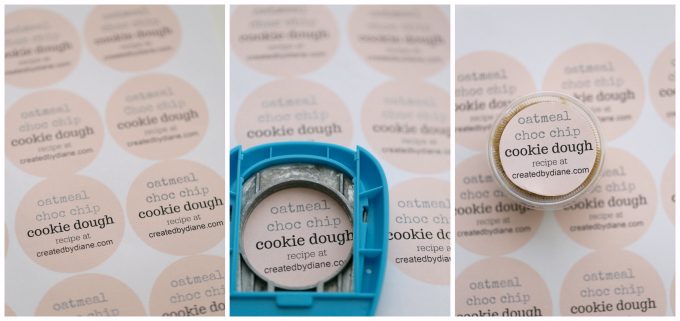 Print the labels by clicking HERE
Then just use a circle cutter or scissors to cut out the labels and glue or tape them to the lids.
I love sharing food with others, and if you do too this is a real crowd-pleaser. You can double the batch easily and even use them for fun stocking stuffers!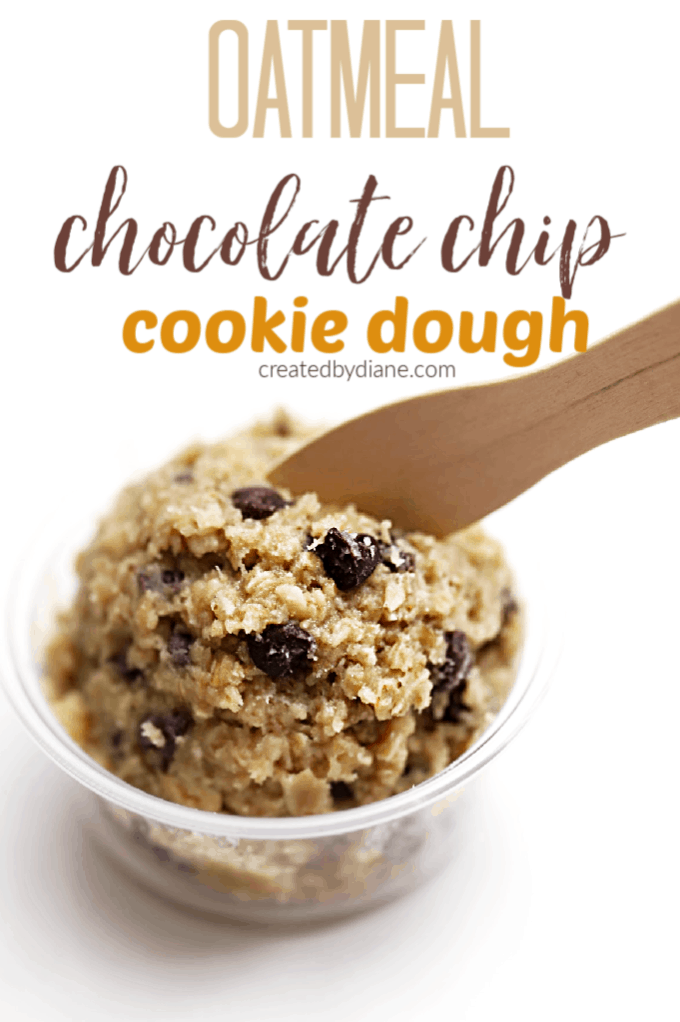 Oatmeal Chocolate Chip Cookie Dough
Ingredients
1/2 cup butter
1/2 cup brown sugar
1/4 cup granulated sugar
2 tablespoon heavy cream
2 teaspoon vanilla extract (good vanilla is the key to any great-tasting recipe)
1/4 teaspoon salt
2 cups oatmeal (I used regular oats)
1 cup mini chocolate chips (you can use regular chips if you prefer)
Instructions
In a food processor add the butter and sugars and pulse until blended, then add in the heavy cream, vanilla salt, and oatmeal.
Remove mixture from food processor and stir in the chips.
Then eat it by the spoonful or place in mini 2 oz plastic containers like I did and label them.
Notes
If you don't want to eat raw oats, heat them in the microwave for a minute, or until they reach 165 degrees before or after you grind them, this will reduce any bacteria.