There are endless possibilities with caramel sauce: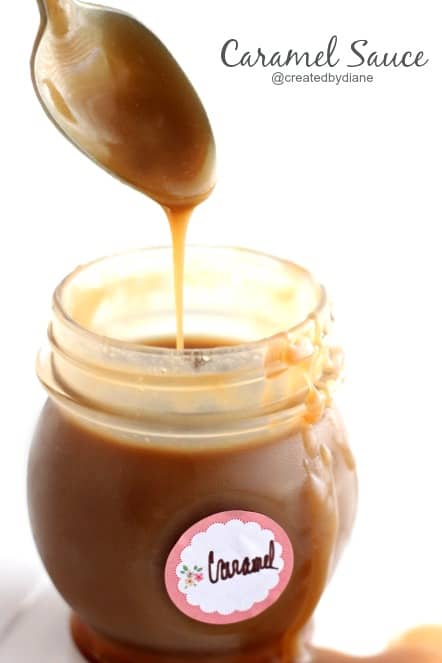 You will want a jar on hand at all TIMES.
It's a perfect topping on ice cream, cake, cookies, pie, apples, and well just about anything you can dunk into it.
If you love salted caramel (like me) just add salt and viola…
you have the coveted TRENDY salted caramel.
[rss-cut)
I myself flounder with liking what's trendy.
Sometimes I like it, sometimes I don't.
I don't like that the 80's high waited jeans are coming back in style,
but I do like when wide legged pants are back in.
I don't like pants hanging off kids @$$es but like the new short haircut on boys with it long on top.
But if you ask your kids where the haircut came from and they tell you it's a singer and you look it up,
well if you are like me, you probably won't like the song or video that has  575,548,095 on youtube!
Sometimes trendy is over-rated.
Like reality TV
I'm over it and I have been ever since The Real World.
I'd like to see something new on TV, really I would Fall is almost upon us and I'm hoping there will be some new show for me to like.
Whether you like your caramel, the trendy salted way, or the good old fashioned not too salty way, this really is a must-make!
You wouldn't want there to be a big bowl of dessert and no caramel sauce would you?
Not me!
Homemade Caramel Sauce
Ingredients
1/4 cup heavy cream
1/4 cup milk
1 cup brown sugar
1/4 cup butter
1/4 teaspoon salt
2 teaspoons vanilla extract
Instructions
place heavy cream, milk, sugar and butter into medium saucepan,
heat on medium stirring so it won't burn.
Cook until it's thick and coats the back of a spoon about 5 minutes
add in vanilla and salt
heat for another minute to two until thickens
remove from stove
store in airtight jar in fridge
If you want salted caramel add an additional teaspoon of salt after it's cooked.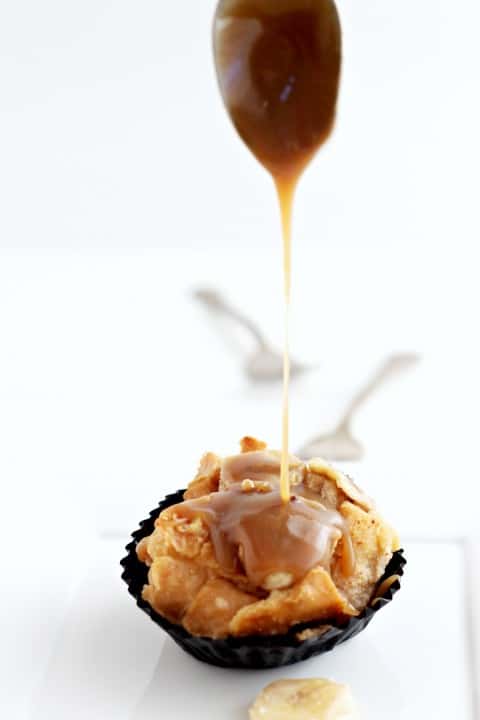 I drizzled some of the caramel sauce over a brand new recipe, I have coming up soon… Doesn't it look good?
The rest, well I've pretty much been eating it by the spoonful 🙂
*See I used a smiley, that's trendy and well I'm happy and I like smileys!