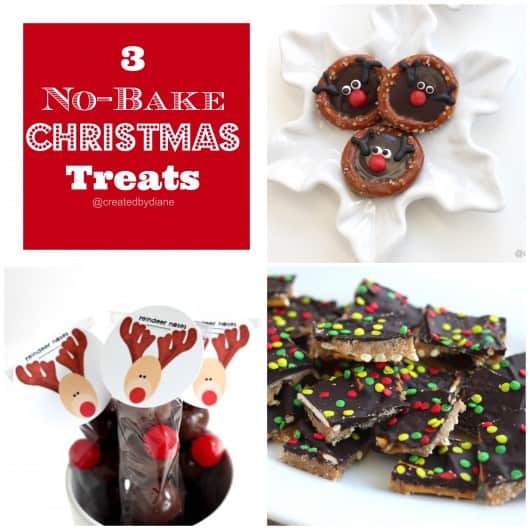 If you don't want to turn your oven on…
these three treats are for you!
Maybe your oven is full of Lasagna, Ham or Turkey.
That's a good reason to make these,
they'll keep you busy until the food is done.
Rudolpho's – Pretzel O's filled with Chocolate and decorated with icing.
Reindeer Noses – Malted Milk Balls and Cherry Sours
Christmas Crack – Pretzel and chocolate coated Toffee
and
White Chocolate Covered Pretzels with Cranberries and Pistachios
Looks like a Meltdown (snowman marshmallows)
Here are some other FUN no-bake treats from other bloggers I found
White Chocolate Christmas Trees
Easy Christmas Peppermint Patties
and this fun Reindeer Root Beer Gift