A fun version of peppermint bark.
Mini Peppermint Bark Cupcake
I melted dark chocolate for the bottom and mixed white chocolate with crushed peppermint candy canes for the top part of the cupcake, placed it into the two part mini cupcake candy mold and topped them off with a mini heart sprinkle.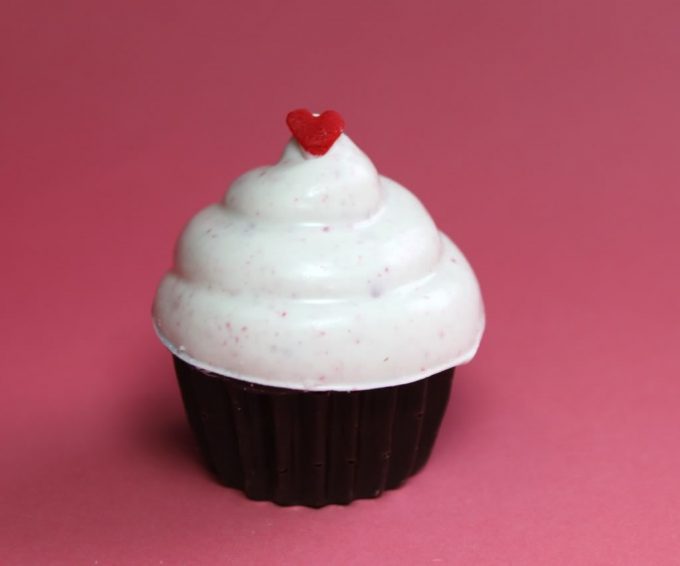 What a sweet little treat!
I had to take a photo to show you what size they really are.
Aren't they cute?
It's Christmas eve so I will be making
Stuffed French Toast
for Christmas breakfast. It's a great recipe to put together today and bake in the morning. That way we are able to enjoy the opening of gifts while it bakes. I've been making it for Christmas morning for 20 years.