Rudolph-Pretzel-O's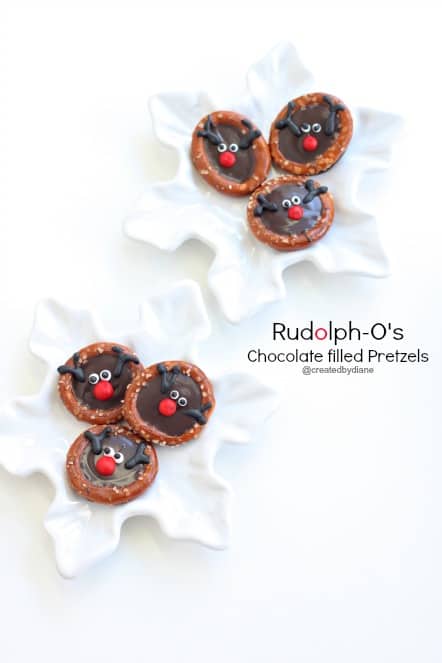 Chocolate covered pretzels have LONG been a favorite of mine.
Now this takes them to a whole new level.
I mean it's like cuteness OVERLOAD on top of a delicious salty sweet snack!
These got RAVE reviews and I made a few trays already and have a few more to go.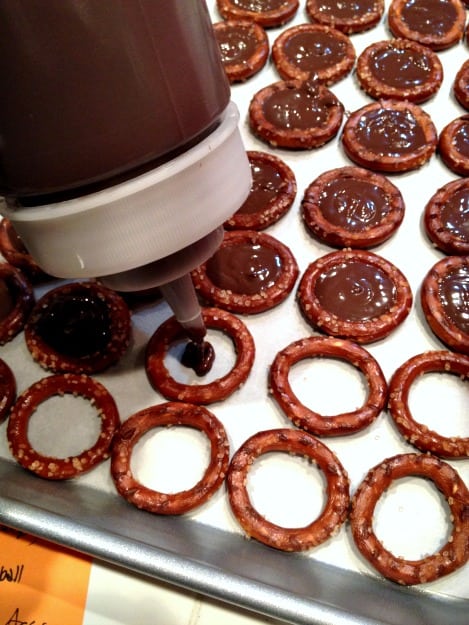 I lined a 1/2 sheet baking pan lined with parchment paper. I also did them without parchment and there was no trouble removing them off the tray. I spread the baking sheet with 85 pretzel O's then I melted the chocolate in a double boiler and put into a squeeze bottle to fill each pretzel circle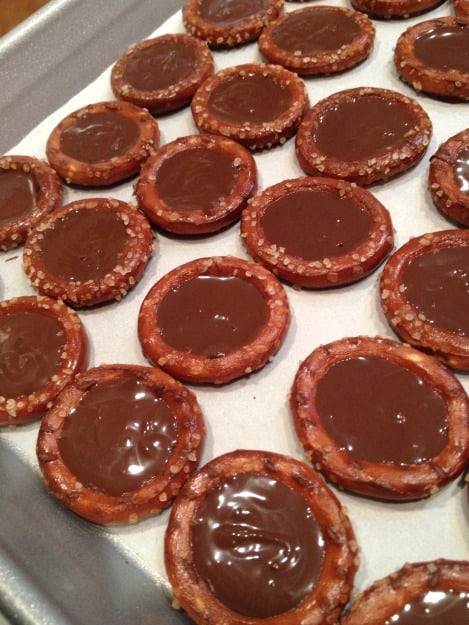 once they are all filled tap the tray on the counter gently a few times to remove any air bubbles and help the chocolate to go smooth.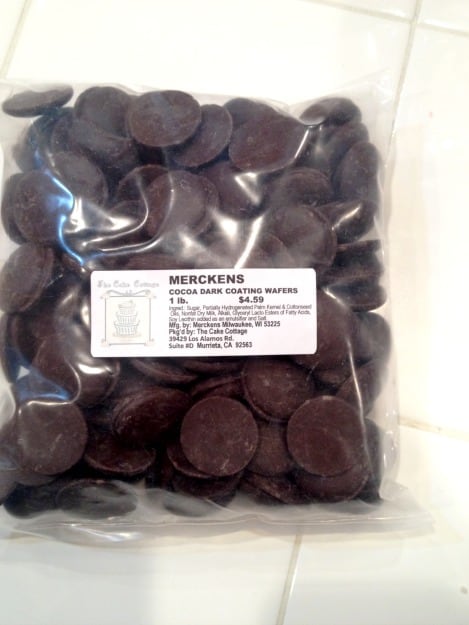 I use Merckens Dark Chocolate Wafers. The chocolate melts nice and smooth and hardens shiny and tastes delicious. I purchase it at a local cake supply store. It's also available online.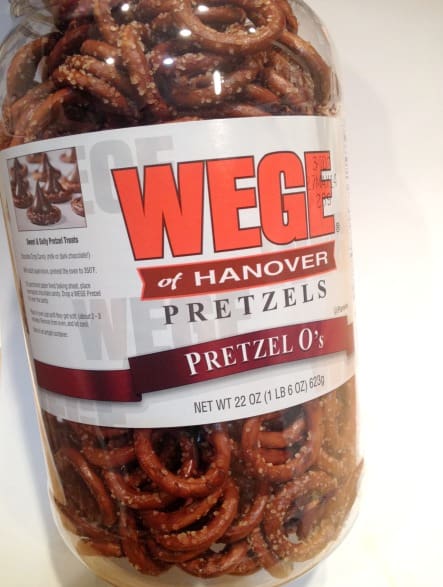 These are the pretzels I used. Wede of Hanover, Pretzel O's. I found them at my local Ralph's Grocery Store.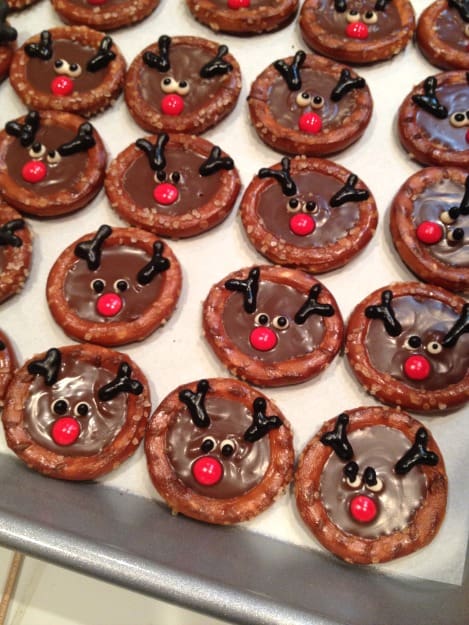 Now for the cuteness!
I used royal icing, I separated the icing into three portions and tinted one black with Americolor food coloring and one portion Super-Red, and I left the third one white. I filled the icing into piping bags fitted with #2 tips. Depending on how thick or thin you are able to work with the icing will determine what size tip you will want to use.
I piped "Y's" for the antlers, I tried a few variations but the "Y's" worked well and didn't break off when I packaged them. I finished them up with the red noses and white, then black eyes.
I put them in the fridge for a ten minutes to firm up the chocolate.
I wrapped some in packages of 6 to give away and just folded the cellophane bag to the back and taped it.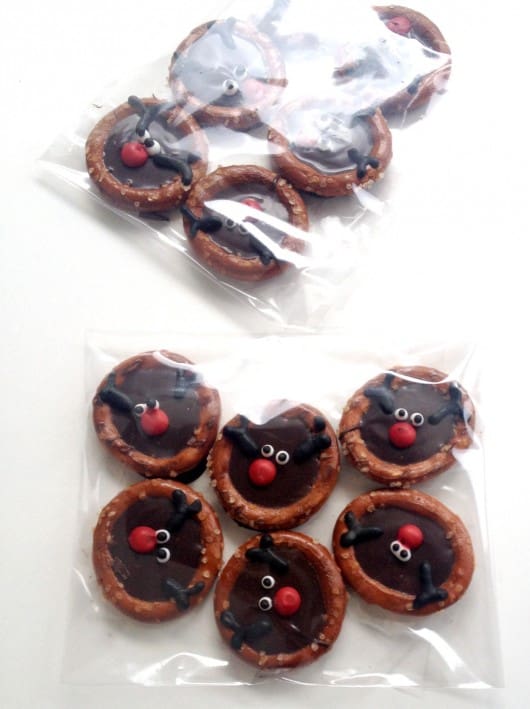 And what didn't get wrapped and sent to go, have kind of disappeared off the plate I had on the counter full off them….I wonder what happened?