Prosciutto and Cantaloupe Appetizers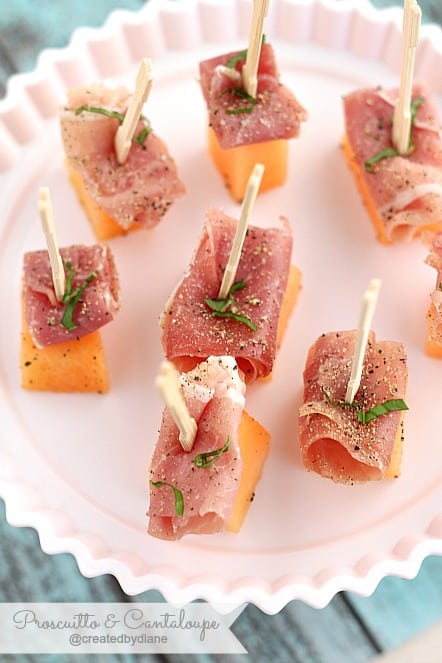 Prosciutto and Cantaloupe
Don't miss one delicious recipe and get my FREE e-cookbook click here!
Did you ever have one of those days, when all you want to do is lay by the pool and have someone bring you something to eat and drink?
I sure do!
Well no one brought me this, I made it all by myself and you can too,
but then put in on a pretty platter and hop on a lounge chair and pretend someone served you.
That is what I did.
It's worth the effort, believe me on this. I'm not sure if any other two items together could taste better than this, (unless of course there is bacon involved….and well that's just not a fair comparison)
This is super easy to put together and don't tell anyone but if I'm invited somewhere, I'm not going to give it a second thought, I'm bringing a tray full of these Proscuitto and Cantaloupe Appetizers, no decision making involved.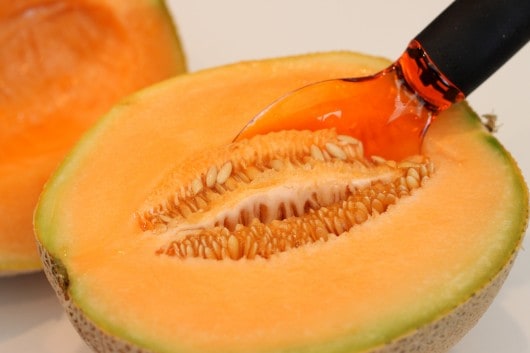 Perfectly simple, perfectly delicious and I just love that I can pack them up and take them on the go with me…so I don't have to stop and get something 15 minutes after I've left the house. Does that happen to you…it does me, I leave the house and minutes later I'm starving.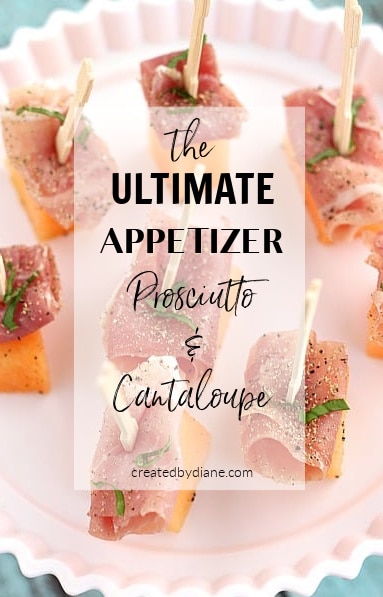 This is my new cure!
Now you'll have to excuse me, the pool boy is coming by with a pretty little drink with adorable ice cubes and a tiny umbrella…
Sorry, that is just me dreaming again…back to reality, but first I think I'll have a few more of these!
Cut cantaloupe in half and clean out seeds. I used this pretty orange OXO spoon as with all OXO products it works great and I love the super fun color.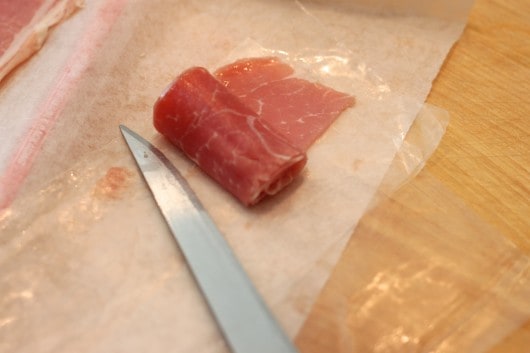 With a knife roll the pieces of prosciutto on wax paper.
The colder the prosciutto is the easier it is to roll. I find the tip of the edge makes it easy to roll.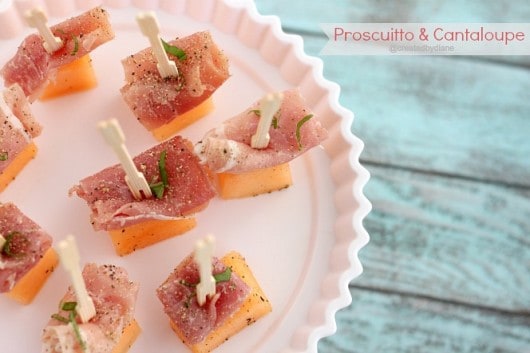 One of the best parts of this appetizer is that you can prepare a whole tray in minutes.
Since summer is upon us it's perfect for last-minute entertaining.
You could even bring the items with you and quickly put them together if you get invited last minute and want to bring something yummy.
My favorite appetizers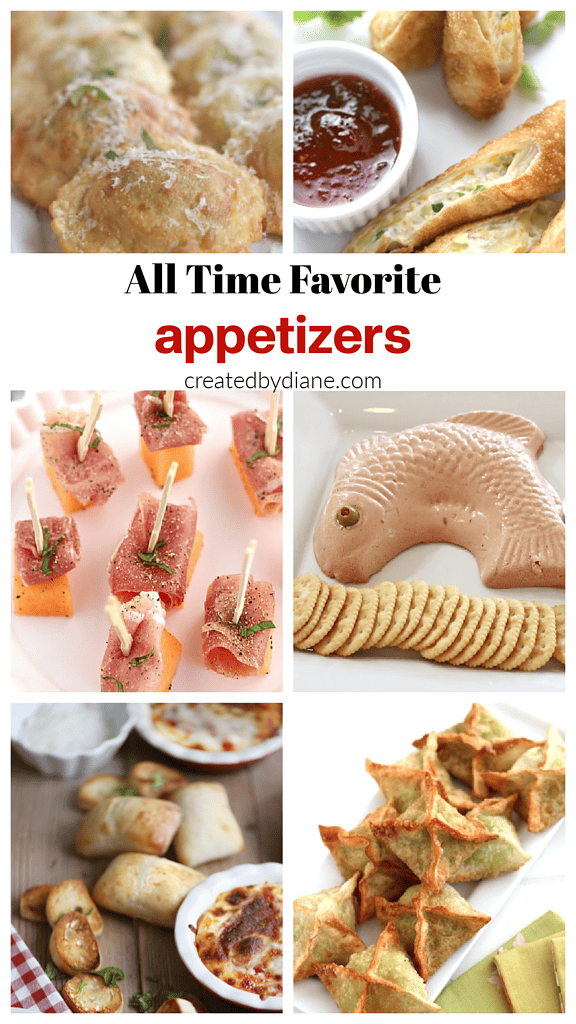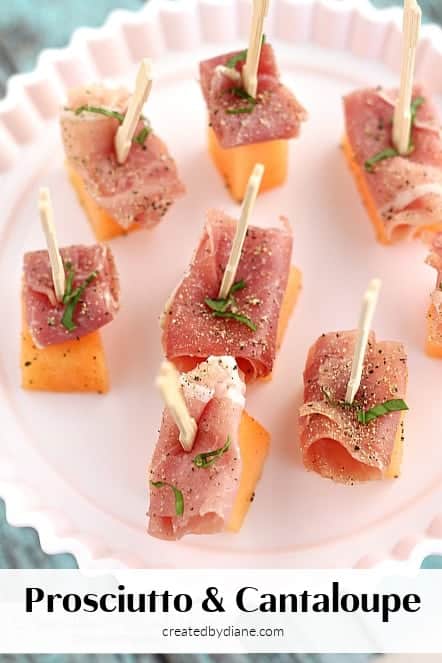 Prosciutto and Cantaloupe Appetizers
Ingredients
1- 3 oz package prosciutto
1 cantaloupe
5 basil leaves
black pepper
Instructions
Cut cantaloupe into bite-sized pieces.
Roll each slice of prosciutto into 2 or 3 pieces.
place a pick into each piece of prosciutto, then into cantaloupe.
Add basil and sprinkle on top and add black pepper.
sorry for the spelling errors,
prosciutto
is the correct spelling, it's delicious no matter how you slice or spell it!