Lemon Shortbread with Lemon Curd. These cookies just scream… SPRING, but they are really good at any time of year! Lemon shortbread cookies baked, then filled with fresh lemon curd. These recipes are each great on their own, and together… AMAZING!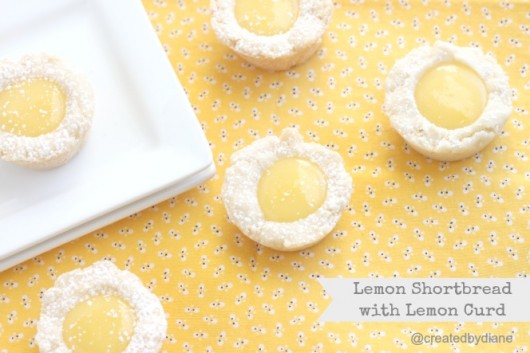 I see flowers blooming and the bright colors popping up everywhere.
It's SPRING!
I just love that we turned the clocks ahead and there is more daylight.
Our tree blooms early and it's so pretty. I look forward to it blooming all year.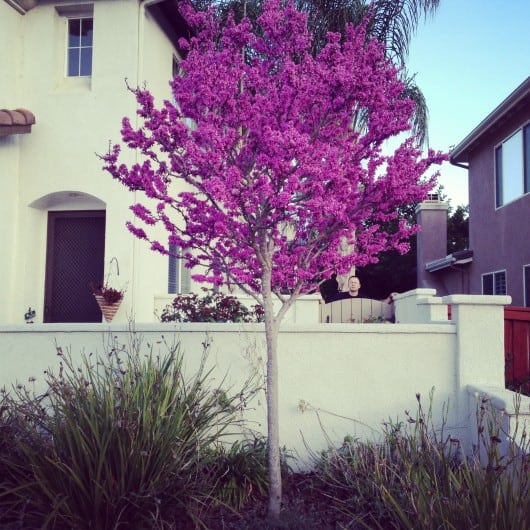 Dwarf Avondale Red Bud Tree
I just love it, the only thing I wish is that it would bloom longer!
What is your favorite party about spring? Is it all the flowers, the time change, the warmer weather?
Yep, it's all of the above for me!
That and well lemons, really I get them all year from my mom's Meyer Lemon Tree….and I always feel so lucky that she gives me so many delicious lemons. But this time of year it makes me want to turn everything LEMONY!
Do you have a favorite LEMON recipe, feel free to share it with me!
I love lemon curd and seem to make it every time I have egg yolks from making Italian Buttercream Frosting. It's Win-Win!
Shortbread is a favorite of mine too, so making it a little lemony was inevitable.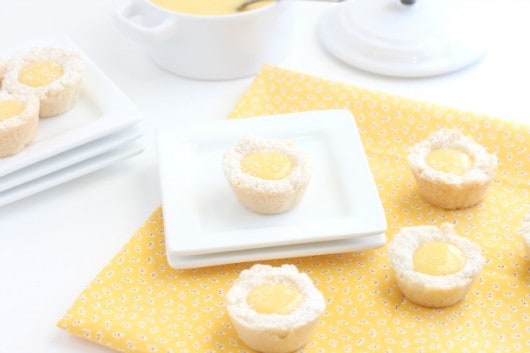 Filling lemon shortbread with lemon curd was a pretty good idea, so go….
It's going on my "List"
you know….the list of things to make again and again….real SOON.
You will bake the shortbread cookies first, then fill them with they are cooled.
Dust them with some powdered sugar and you're ready to enjoy them!
Store them in an airtight container in the fridge for up to 5 days.
If you are looking to make these ahead of time or freeze them, I'd make the cookies, bake them, and freeze them separately from the filling. Make the filling at the time of serving (or a day or so ahead of time) then completely defrost the cookies, then fill them.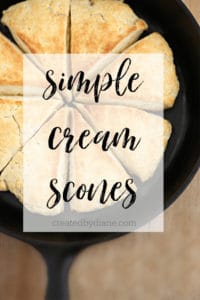 And if you're looking for something else to put the lemon curd on, it's great on these cream scones.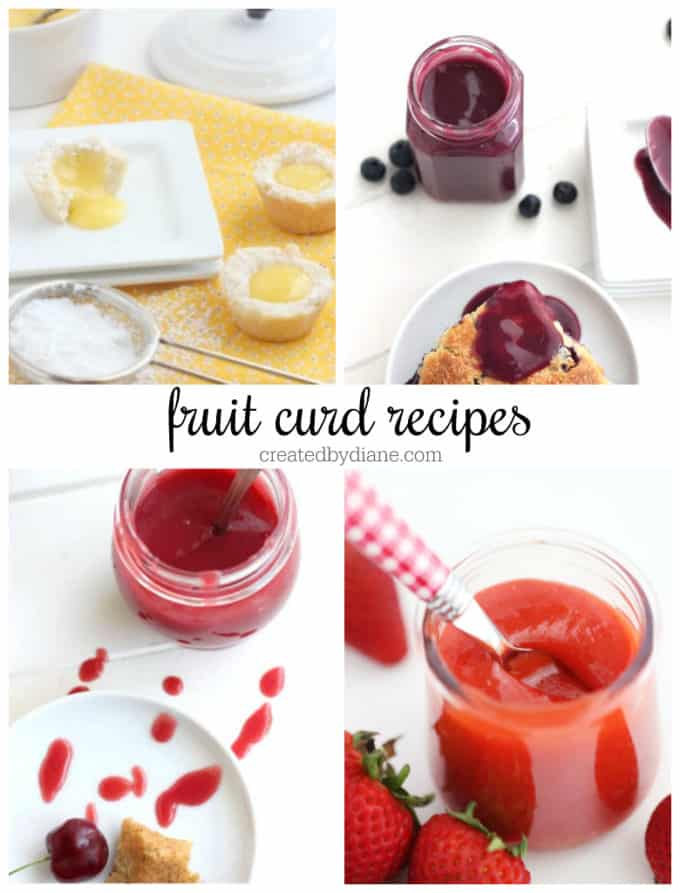 try my other fruit curd recipes:
BE SURE TO PRINT THE 2 Recipes below to make these, one for the cookies, one for the lemon curd.
Lemon Shortbread with Lemon Curd
Serves:
makes 36 mini cookies
Ingredients
1 cup butter
1/2 cup sugar
2 teaspoons lemon extract
2 1/2 cups flour
1/4 cup powdered sugar to dust on finished cookies.
Instructions
Beat butter with sugar, mix in lemon extract.
Add in flour and blend together. You can use your hands if necessary.
If the dough gets too warm from your hands you can chill it for 10 minutes.
You can line the mini cupcake papers in a mini cupcake pan if desired. You don't need to spray the pan if you aren't using paper liners, they remove nicely.
Use a 1 tablespoon scoop to portion out the dough, and press it into mini muffin/cupcake pans. Press it with a tart shaper, or the end of a rolling pin, or back of a spoon.
Bake at 300 degrees for 15 minutes.
Allow the cookies to cool completely before filling them with lemon curd.
Lemon Curd
Ingredients
1 cup lemon juice (fresh squeezed)
1 cup sugar
6 egg yolks (whisked in a bowl)
10 tablespoons butter (cut into small pieces)
Instructions
In medium saucepan heat lemon juice and sugar until it simmers.
Stir butter and heat until it melts completely into the mixture
Slowly pour mixture over egg yolks while whisking constantly.
Pour mixture into saucepan and heat until it thickens to coat the back of a spoon.
Remove from heat and chill.
When the cookies are baked and cooled, and the curd is cold, then you can fill the cookies.