Pumpkin Jalapeno Chili Recipe and Halloween Party Ideas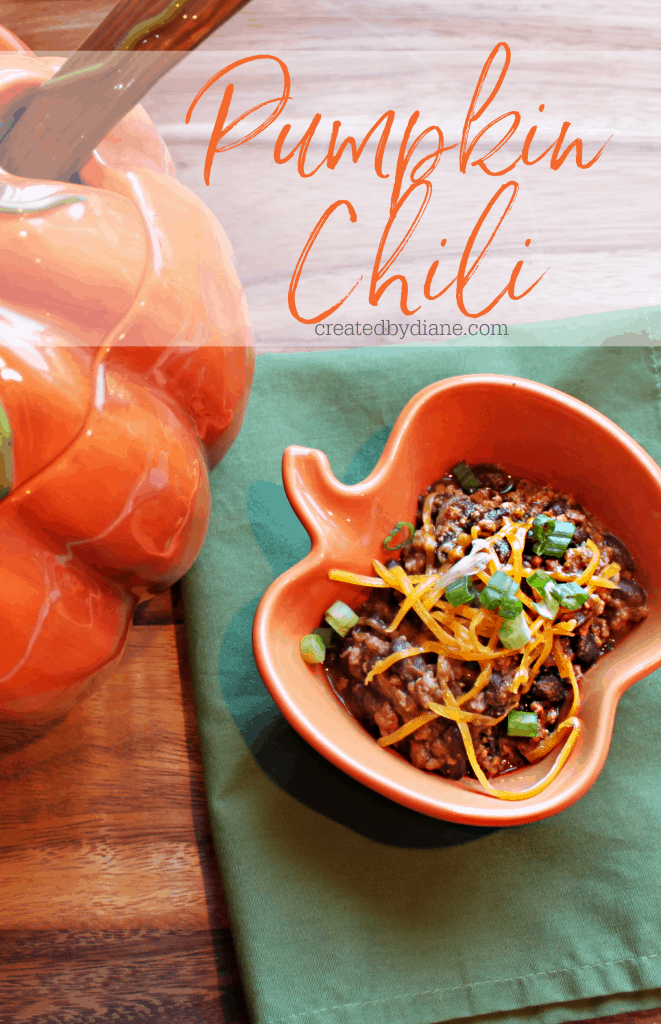 OMG, this is just the best pumpkin chili recipe ever!
So delicious and easy to make and perfect when the weather starts cooling off and my go-to recipe for Halloween night and Halloween parties, when my kids were young, I would throw a party every year for Halloween! This was one of the most enjoyed recipes. 
We'd do bobbing for apples, and all the fun stuff. 
But as far as the main dish goes when you have just a few or lots of people to feed this is the best, the leftovers heat up so well too.
You can use ground beef, or ground chicken, or ground turkey in this dish if you prefer. 
It's super fun piled on a bag of fritos too! I'll show you later…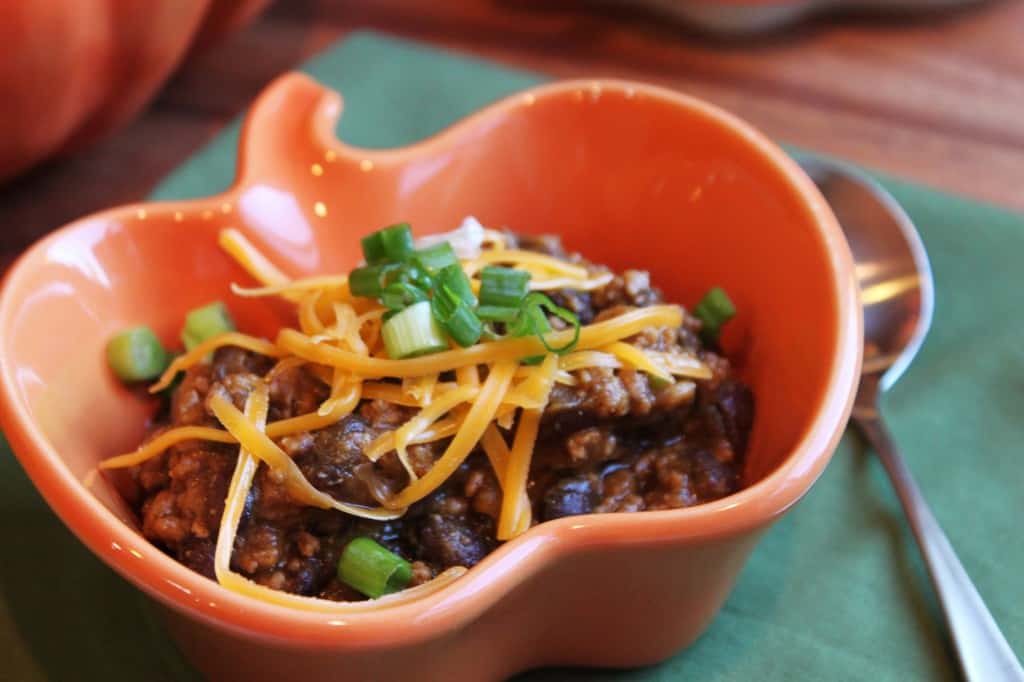 When I plan a Halloween party, the first thing I think of is the food. Tell me I'm not the only one. For some, it's the shopping, decorating, or costumes. For me, it's all about the food.
This Halloween Party features my new Pumpkin Jalapeno Chili, I've attempted pumpkin chili before with mediocre results. This year I got it right. Yippee! I like to keep the food simple and delicious so that I can enjoy the party.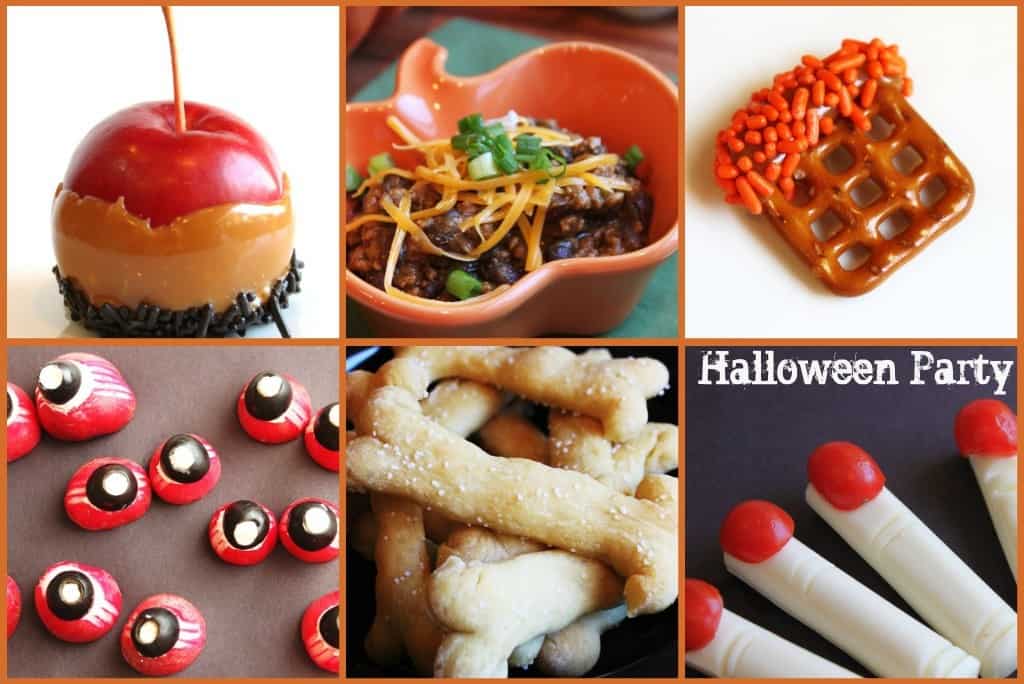 Halloween Party  food
The party food included caramel apples, Pumpkin Jalapeno Chili, pretzels with caramel and sprinkles, radish eyeballs with cream cheese and olives, breadstick skeleton bones, and mozzarella finger with grape tomatoes.
But the main event is always chili,
the other recipe I make often is my Green Chicken Chili
Be sure to whip up a batch of my Cornbread Recipe it goes with any variety of chili and is a crown pleaser!
Halloween Party Ideas and Pumpkin Jalapeno Chili Recipe
Ingredients
3 lbs ground beef
2 cups pumpkin
1 diced onion
4 cloves minced garlic
2 teaspoons Hot Mexican Chili Powder
1/2 teaspoon cumin
1/2 teaspoon pumpkin pie spice
1/4 teaspoon cloves
1 cup water
1 teaspoon beef flavor (beef bouillon)
4 jalapenos (roast them until they are black on the outside, then remove seeds and rib and dice)
4 cans drained black beans
Instructions
In a large pot, brown beef with onion and garlic.
Add pumpkin, chili powder, cumin, pumpkin pie spice, cloves, water, beef stock, and jalapenos.
Stir in black beans and heat thoroughly.
Serve with grated cheddar cheese and scallions.
You can serve it over a small bag of Fritos Corn Chips for a walk around on the go chili, or with breadsticks.
This recipe can be cut in half for a smaller portion.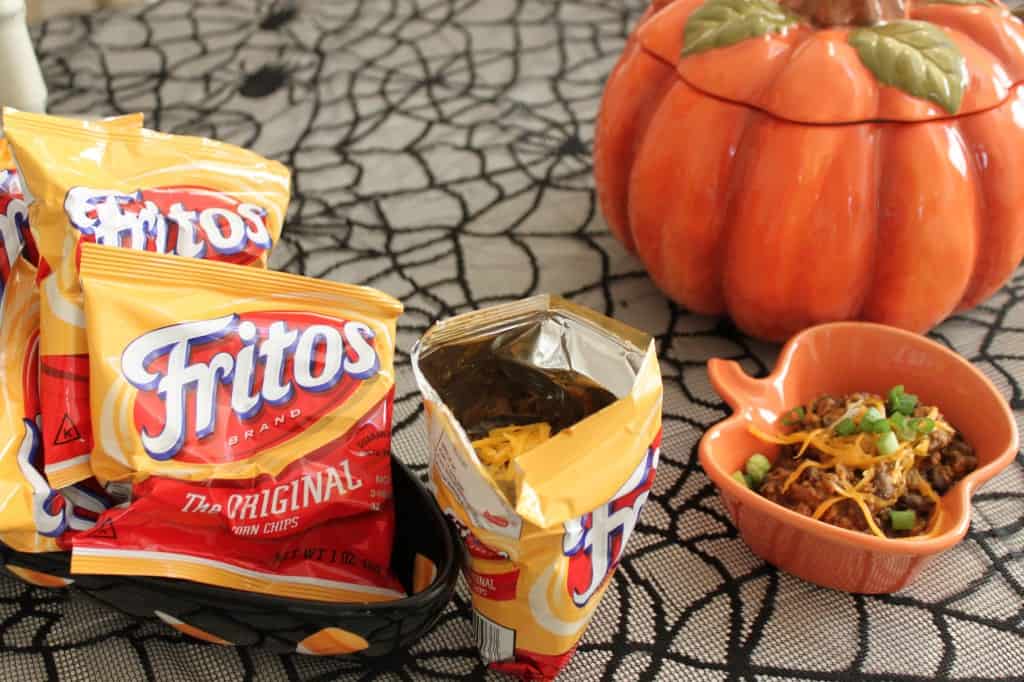 There were plenty of bags of Fritos to load the chili into which I think the kids liked best.
The spiderweb tablecloth made this table really stand out, everyone loved it.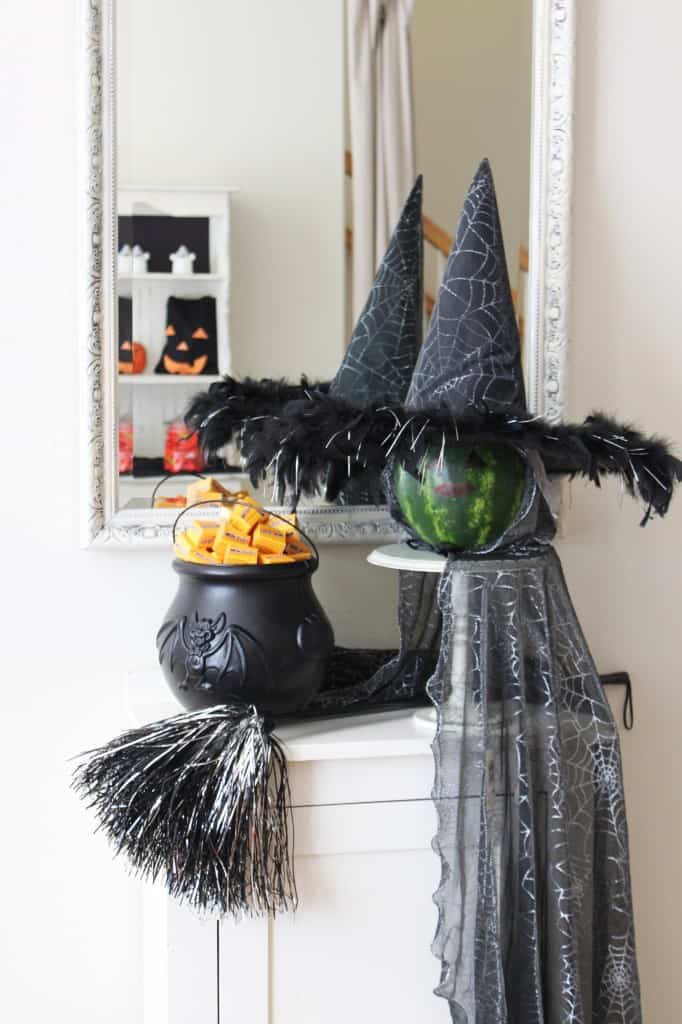 As soon as I saw the witch's hat and cape I knew I had to decorate using them.
I thought the watermelon made a great witches prop.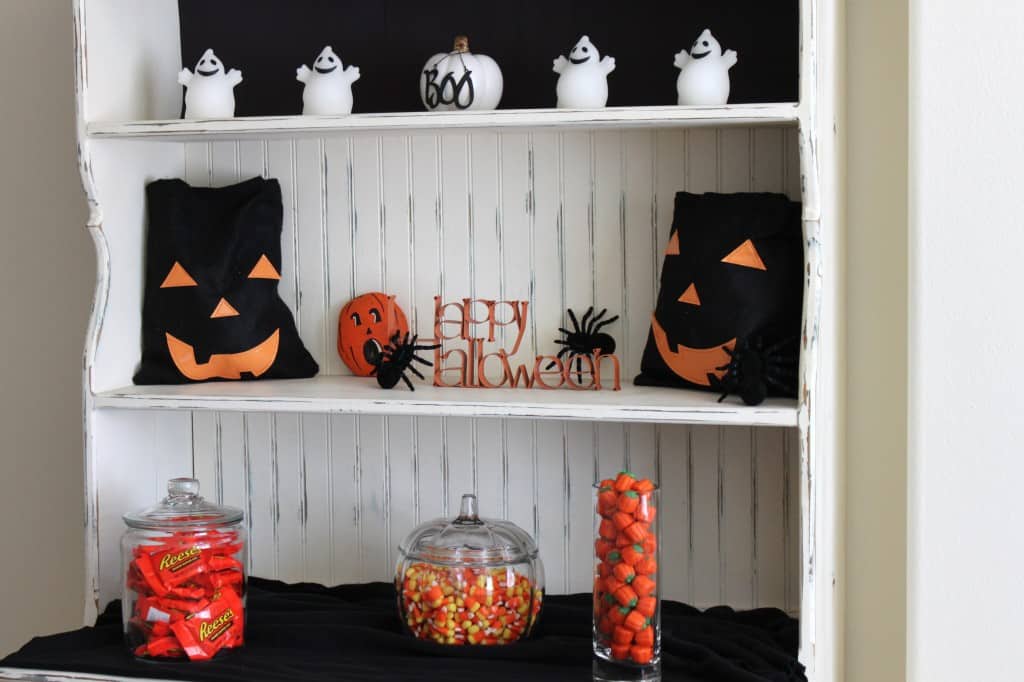 It wouldn't be Halloween without lots of candy.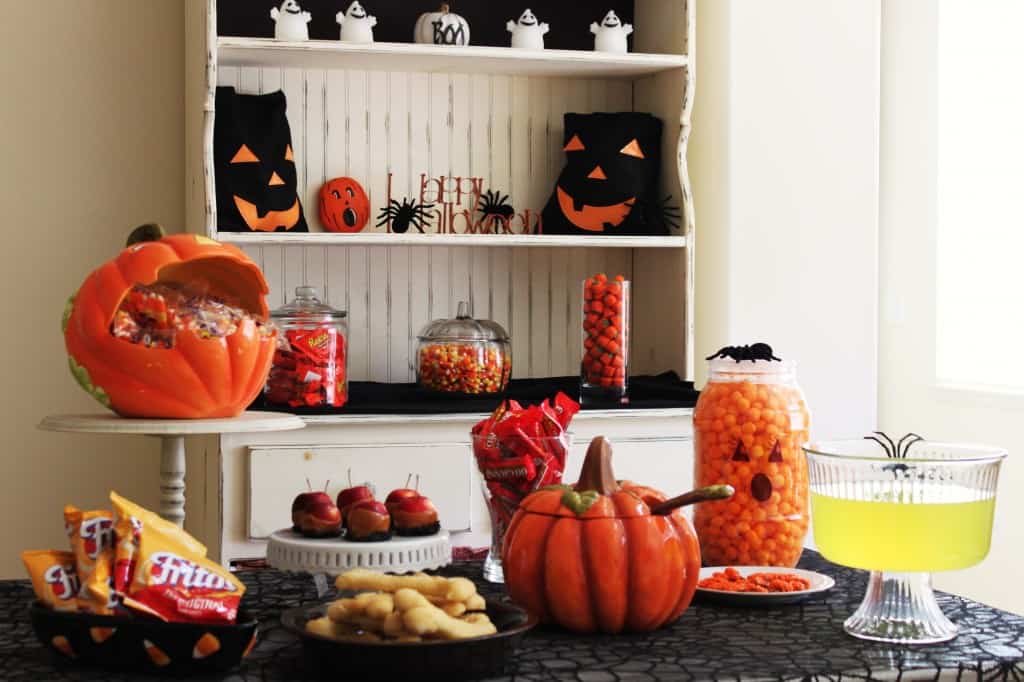 What a fun party!

Halloween Party Games
Kids always like eating powdered donuts off the clothesline without using their hands, wrapping each other in toilet paper as mummies, and bobbing for apples. Lots of fun for everyone!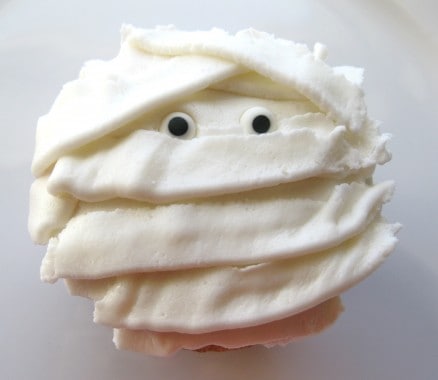 Mummy cupcakes are always a big hit at Halloween Parties.