Chicken Lasagna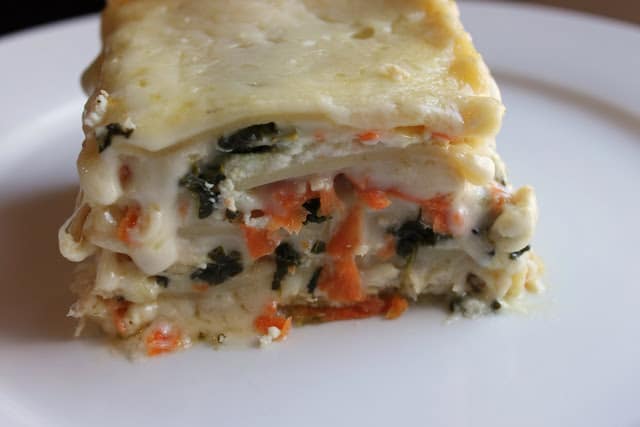 Chicken Vegetable Lasagna 
I've been making this chicken lasagna recipe for many years, at least 20. It's a family favorite, I used to make it for my parents long before I was married, everyone raved over it and the sauce is so yummy!
I've added mushrooms to it as well, so if you like mushrooms go right ahead and slice some up and add them to the layers.
Depending on how large or small the casserole dish you use will depend on the amount of ingredients, add or reduce as needed.
You can make this with no bake noodles or if you don't want to boil the noodles add 1/2 cup more chicken broth so they bake up nicely.
Chicken Lasagna
Ingredients
1 lb Lasagna noodles
1-2 boxes thawed frozen spinach
4 grated carrots
3oz ricotta cheese
4 cups mozzarella cheese
2 lbs cooked chicken
2 cups thickened chicken broth
Instructions
In a 13x9 pan
Boil lasagna noodles for 10 minutes
assemble starting with
thickened chicken broth use cornstarch or heat butter and flour then slowly add chicken stock to thicken. Spread on bottom of casserole pan so the noodles don't stick to the bottom of the pan
then add a layer lasagna noodles
with a spatula spread on ricotta cheese
then add chicken, spinach, carrots and thickened broth
then add mozzarella cheese and begin again with the noodles.
Layer to the top of your pan
finish the top noodle with mozzarella cheese
Cover with foil.
Bake at 350 for 30-45 minutes
Baked all up hot and gooey,
I can never wait to dig into all this deliciousness!